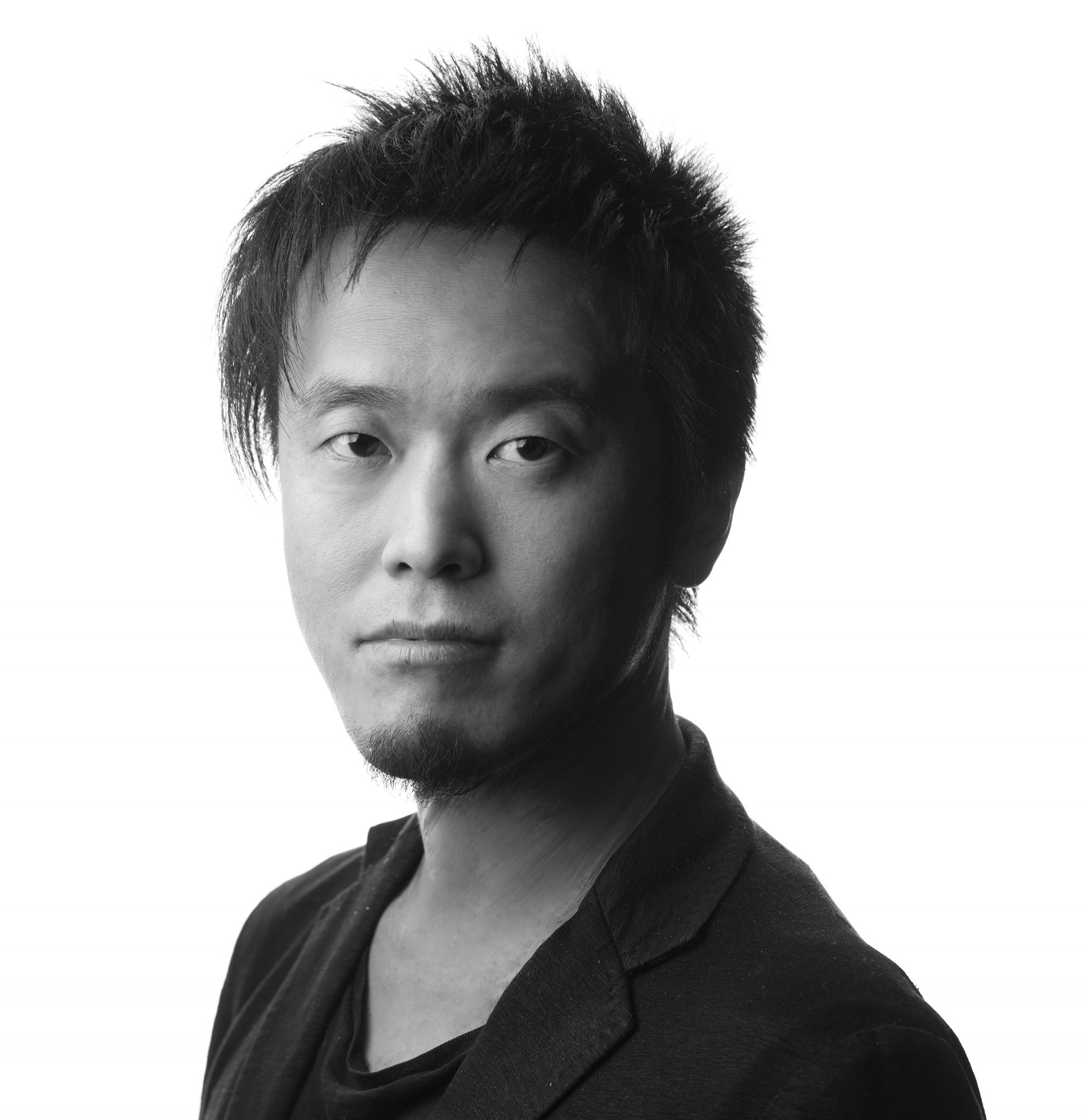 Design strategist
NOSIGNER Representative
Keio University Graduate School SDM (Associate Professor)
Shizuoka City Agency for Cultural Affairs Arts Branch Formation Business (Branding Director)
Good Design Award (Jury)
Cocre! Project  (Creative Director)
Miratsuku NPO Corporation (Director)
Regional Branding Association (Director)
Naorai Co., Ltd. (Outside Director)
47 PLANNING (Outside Director)
Fukuoka Regional Strategy Promotion Council (FDC) (Senior Fellow)
1. Implementing social context—To create a beautiful future with social design.
2. Structuring design knowledge— To clarify different ways of thinking and increase the number of innovators who will lead the evolution of society.
Representative of NOSIGNER. A design strategist. Keio University Special Associate Professor. Implement social context o create a beautiful future with social design. Structure design knowledge to clarify different ways of thinking and increase the number of innovators who will lead the evolution of society.To realize these two goals, many design projects are delivered by multi-sector collaborations in fields represented by the SDGs, such as future energy, regional revitalization, traditional industries, and scientific communication. We work across various boundaries of product, graphic, architecture, space, and inventions.

Bestowed with over 100 international awards such as Good Design Award Gold Award (Japan) Asian Design Award Grand Prix (Hong Kong), and many international awards such as Good Design Award, DIA Award (China Design University), also serving as a jury member at WAF (World Architecture Forum). 
Major works include OLIVE, Tokyo Bousai (Tokyo), Yamamotoyama, Yokohama DeNA Baystars, YOXO (Yokohama City), MOZILLA FACTORY, aeru, and Echizen Urushi (Sabae City). In addition, Tachikawa advocates "Evolution Thinking" a method that helps generate ideas and inventions by comparing innovation with the evolution of living things. He is an innovative design educator, fosters innovators in sectors of large Japanese companies, governments and social entrepreneurs.
Disaster prevention
"OLIVE" is a wiki-like platform sharing useful designs in the event of a disaster. It was launched only 40 hours after the Great East Japan Earthquake that enlighted the movement of disaster prevention design after the great earthquake. 
The outcome developed further through THE SECOND AID, which lead to the creation of disaster prevention industries in Tohoku. The OLIVE book was later developed by Tokyo Metropolitan Government,Tokyo Metropolitan Government issued more than 8.3 million copies and distributed to all households within Tokyo. This caused a movement in Japan to learn disaster preparation in an enjoyable way.

Revitalizing traditional industries
Works with established industries are diverse, where he began designing Tokushima's woodwork production projects as a student. He directed design projects for traditional Japanese brand "aeru" (a brand specially made for 0-6-year-old children) receiving the APEC BEST AWARD as a social enterprise. Also, Kanpyou Udon in Oyama City of Tochigi Prefecture was awarded internationally in the best food packaging category at the 2009 PENTAWARDS. He has worked on branding the largest lacquer production area in Japan "Echizen Lacquerware", integrating pictograms that best expressed the authenticity of lacquer. He is also continuing to develop the blackest lacquer in the history of 1200 years of lacquer tradition with CNT technology, together with Japan's largest ink company, Toyo Ink.
Tohoku reconstruction support
Since OLIVE, he has continued to work on various projects to support the reconstruction of Tohoku in Japan. Projects consistently continue to take on challenges to connect the community and markets of affected areas. These projects include "THE SECOND AID"—creating a disaster prevention industry, "Oyatsu TIMES"—creating a new market by introducing Eastern Japan's sweets in collaboration with JR East Japan, accessory brand "OCICA"—creating a community in the Oshika Peninsula of Ishinomaki, to designing products for "EAST JAPAN PROJECT" of master Kengo Kuma.
Regaining civic pride

He is the branding director for 文化芸術創造拠点形成事業 (a cultural and artistic creation based business) in Shizuoka city. In collaboration with Mayor Nobuhiro Tanabe and Director Satoshi Miyagi, the policy "the Town is a Theatre" expanded.  Projects such as "ON STAGE SHIZUOKA" and "World Theatre Festival Shizuoka" were created, aiming for Shizuoka city to become a sacred place for performing arts. In his hometown of Yokohama, he worked on branding the baseball team Baystars, on projects such as THE BAYS, + B and their manhole covers surrounding their stadium. Also, in collaboration with ACY Baystars, he works on connecting Yokohama's innovators through a new community called WE BRAND YOKOHAMA.
Cool Japan
The Cabinet Secretariat of "Cool Japan Movement Promotion Council" appointed Tachikawa as the Concept Director in 2014 (March-August). He accepted this position as a volunteer and brought together the "Cool Japan Proposal." Cool Japan's mission was declared along with the Prime Minister as "Japan to solve world problems creatively" due to its contribution towards creativity. Tachikawa also designed this strategy ahead of the SDGs, though it became a visionary proposal due to the cabinet reshuffle. He continues to admire shrines and Buddhist temples. He has presented at TEDxTokyo on projects for improvements on signs for temples and shrines. He aims to preserve tradition. The WAREW cosmetics brand produced with the theme of "Shiromuku", meaning "a pure white of innocence" in Japanese, was awarded as the best packaging design in the cosmetics field of PENTAWARDS in 2013.

Science communication
From 2007 to 2009, from assisting the design direction for the PR of the University of Tokyo Advanced Science and Technology Research Centre, he began his position as a graphic designer, where he realized his passion for science communication since its foundation. He supports "Sora Tourism" by branding the project, handled by the National Astronomical Observatory Director of Suspension Public Relations and astronaut Naoko Yamazaki. For Milano Salone, in collaboration with AGC, we created the world's largest glass molecular structure model with glass material samples, and introduced by FRAME Magazine (Amsterdam) under "BEST OF MILAN DESIGN WEEK".

Renewable energy
In 2018, the "Proposal for Design Strategy for Radioactive Waste Final Disposal Site" was proposed to the METI (Ministry of Economy Trade and Industry) to neutralize the final waste disposal site from nuclear power policy, and integrate it with renewable energy policy. He outlined a strategy for the disposal site for a more hopeful future for energy policies.