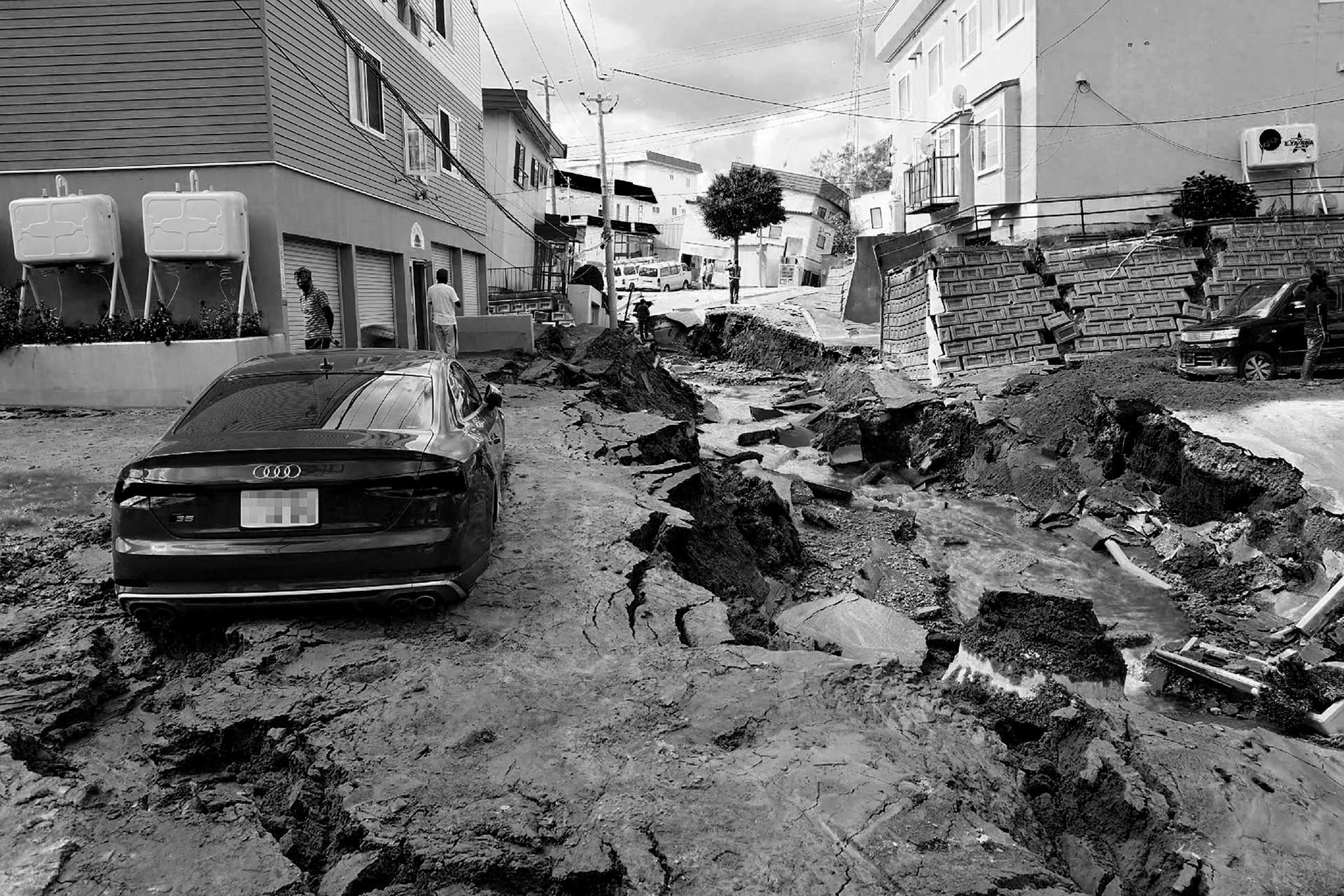 why:
Is there a way we could revive the Tohoku industry again, after one of the world's biggest disaster?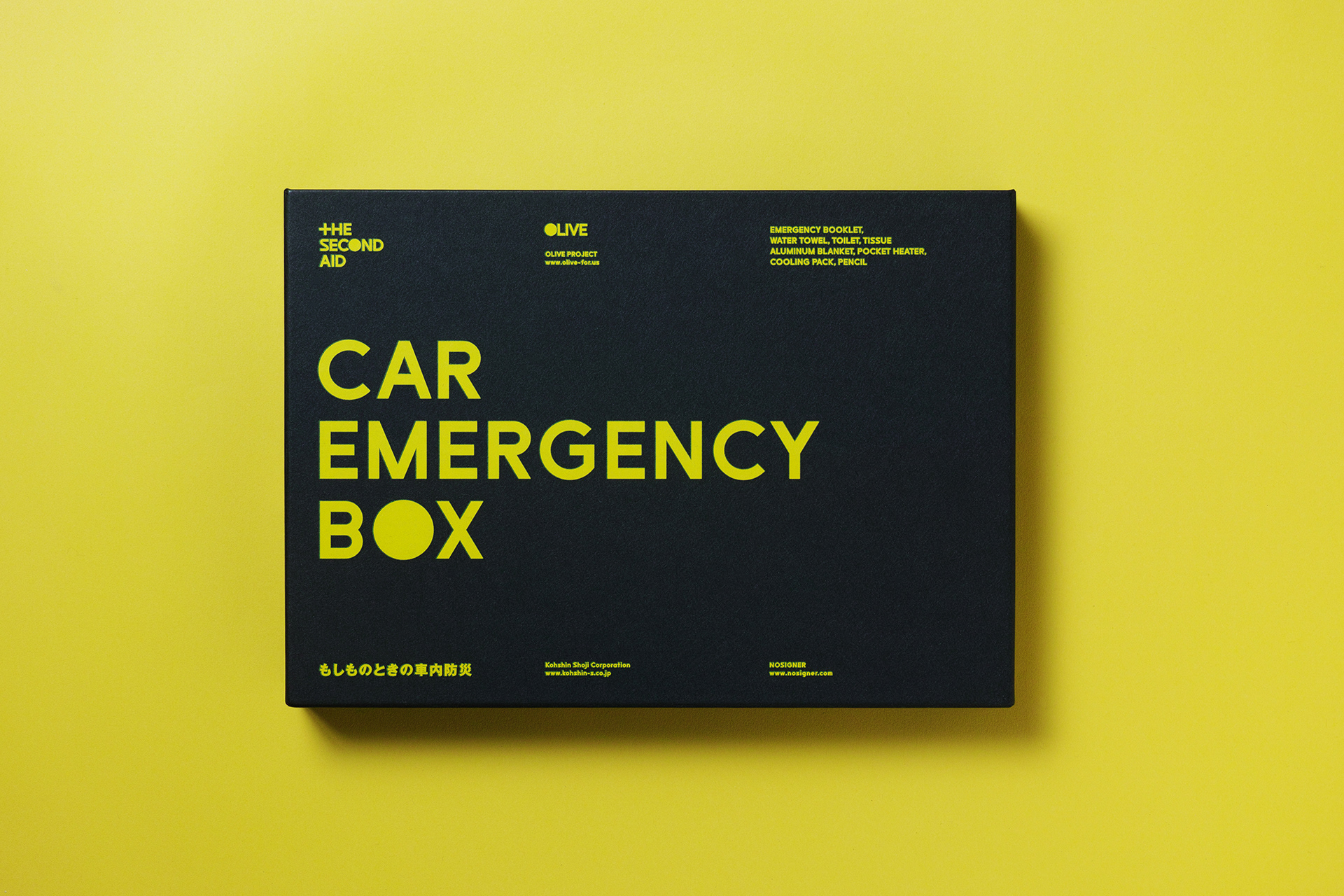 We imagined a future that would later become the largest disaster prevention industry in the world.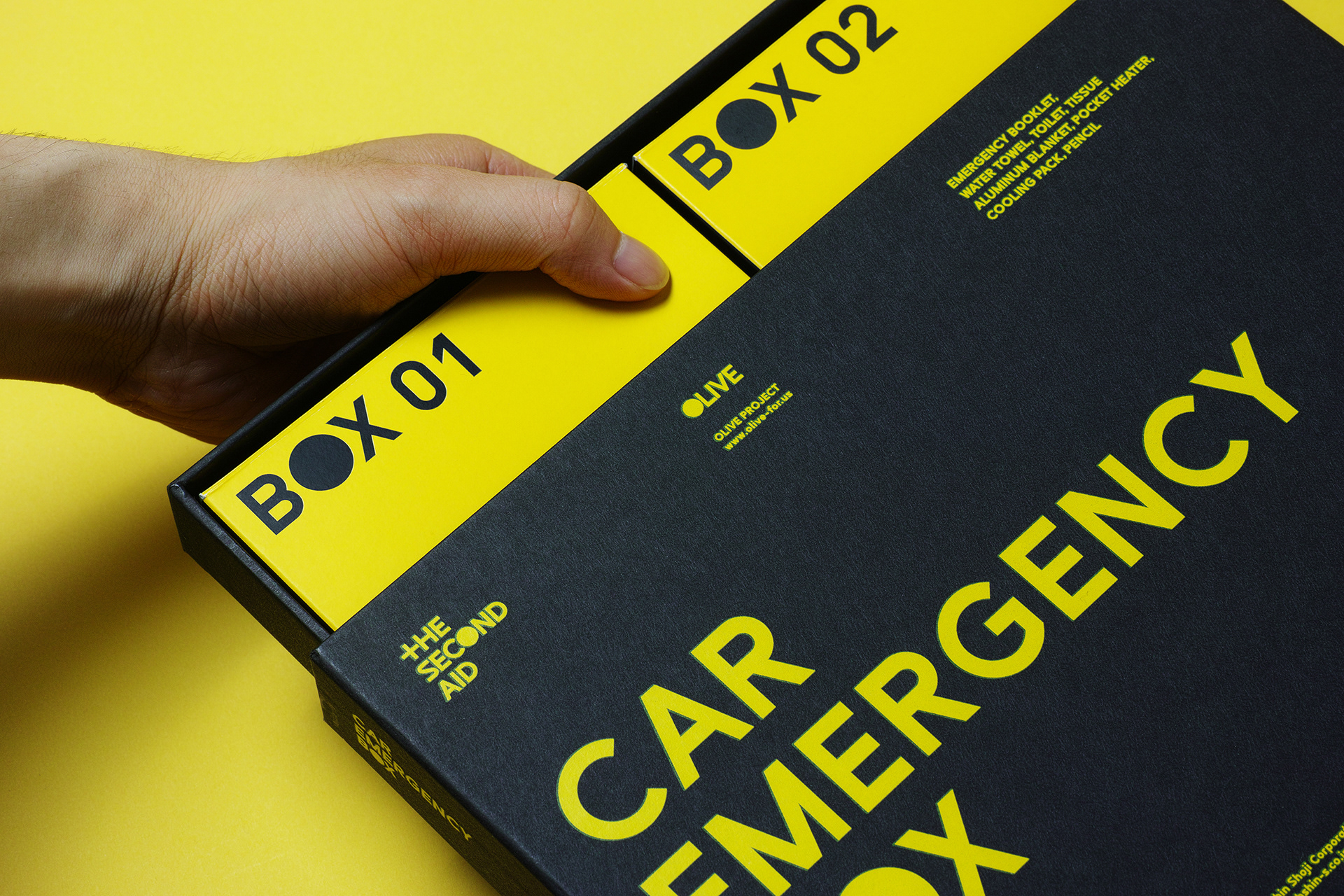 "CAR EMERGENCY BOX" is a car accident prevention kit, as a part of the series of "THE SECOND AID," a disaster prevention kit created upon collaboration with Kohshin Trading Company in Sendai, Japan. The kit reflects the developer's actual experience when he was stuck in his car due to a snow storm. "CAR EMERGENCY BOX" is a compact and stylish designed kit, which can be stored easily in the car dashboard. It includes the minimum essential items such as a heating pad and portable toilet, where the manual book for car-emergency includes the output of "OLIVE," a wiki-style website launched by NOSIGNER just 40 hours after the Great East Japan Earthquake, made to share tips and useful knowledge in an accident.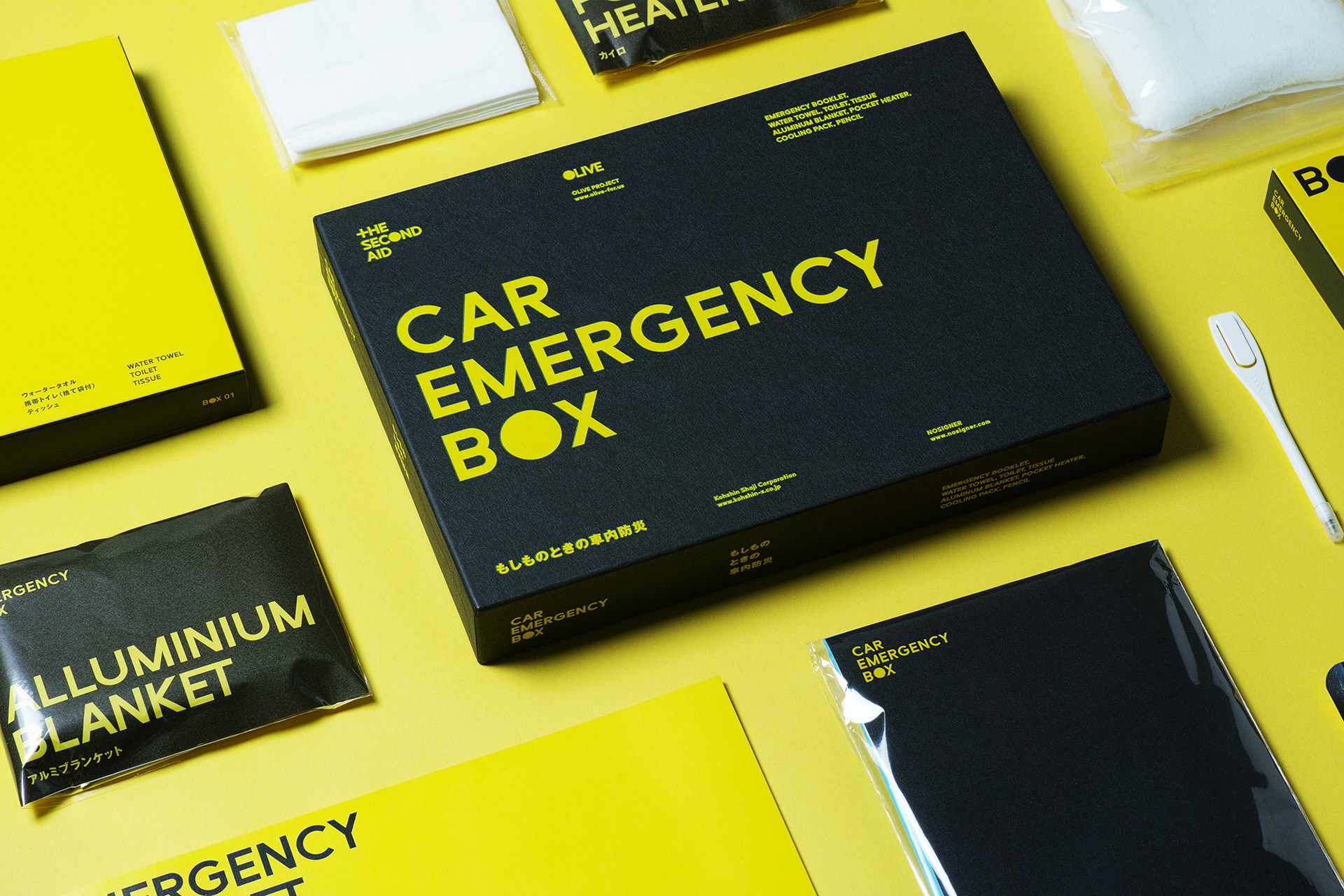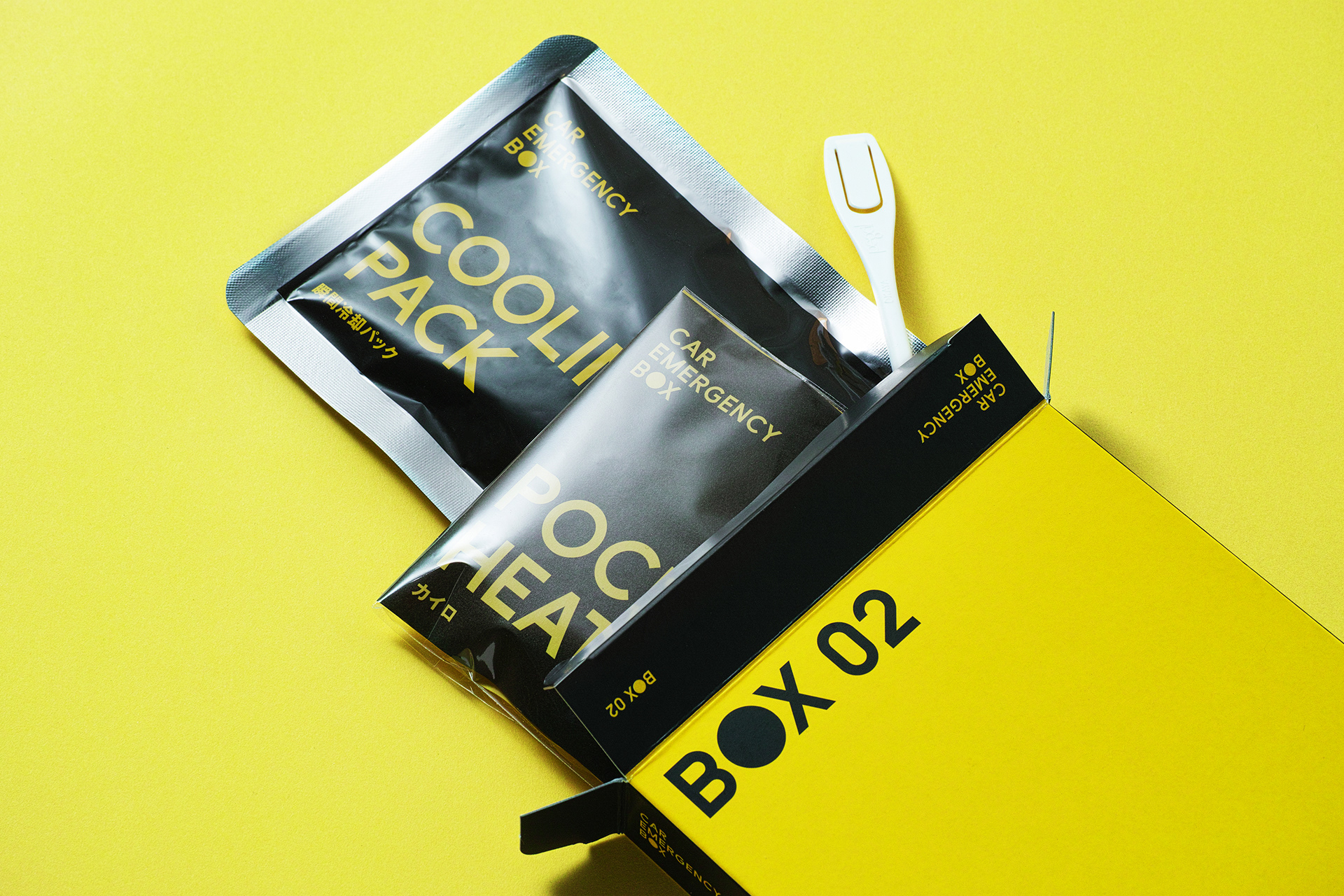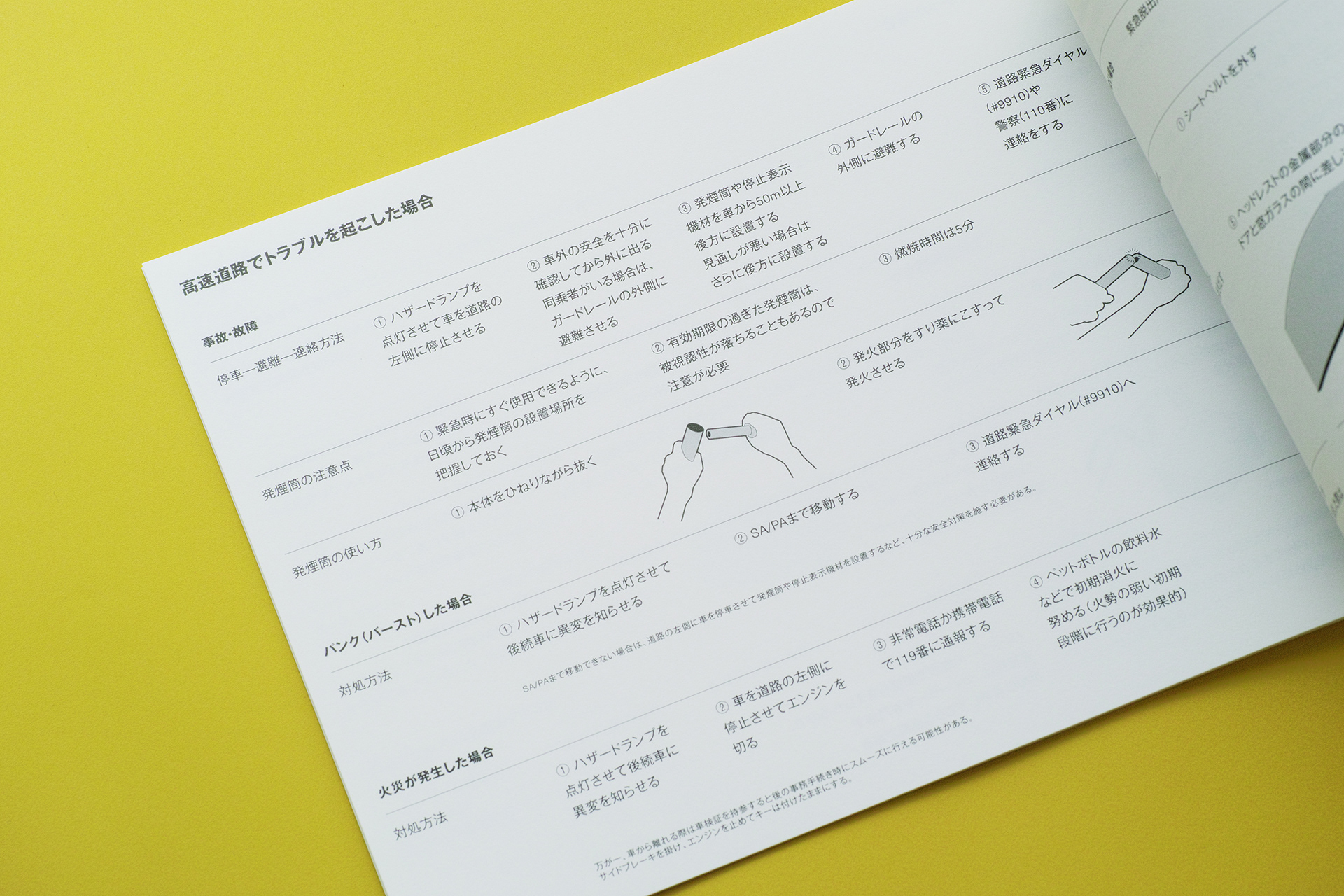 Currently one of the best-selling disaster prevention kits sold in Japan
—but it isn't enough.
Although it was developed with the Tohoku disaster-affected company that had no experience in selling goods, it gradually increased its sales and sold tens of thousands of sets as a best-selling disaster prevention kit. Granted with design awards worldwide, the lineup is gradually increasing. However, it is still insufficient to build a disaster prevention industry. As the memory of the earthquake is gradually disappearing, it is especially important and necessary now to develop further for the future.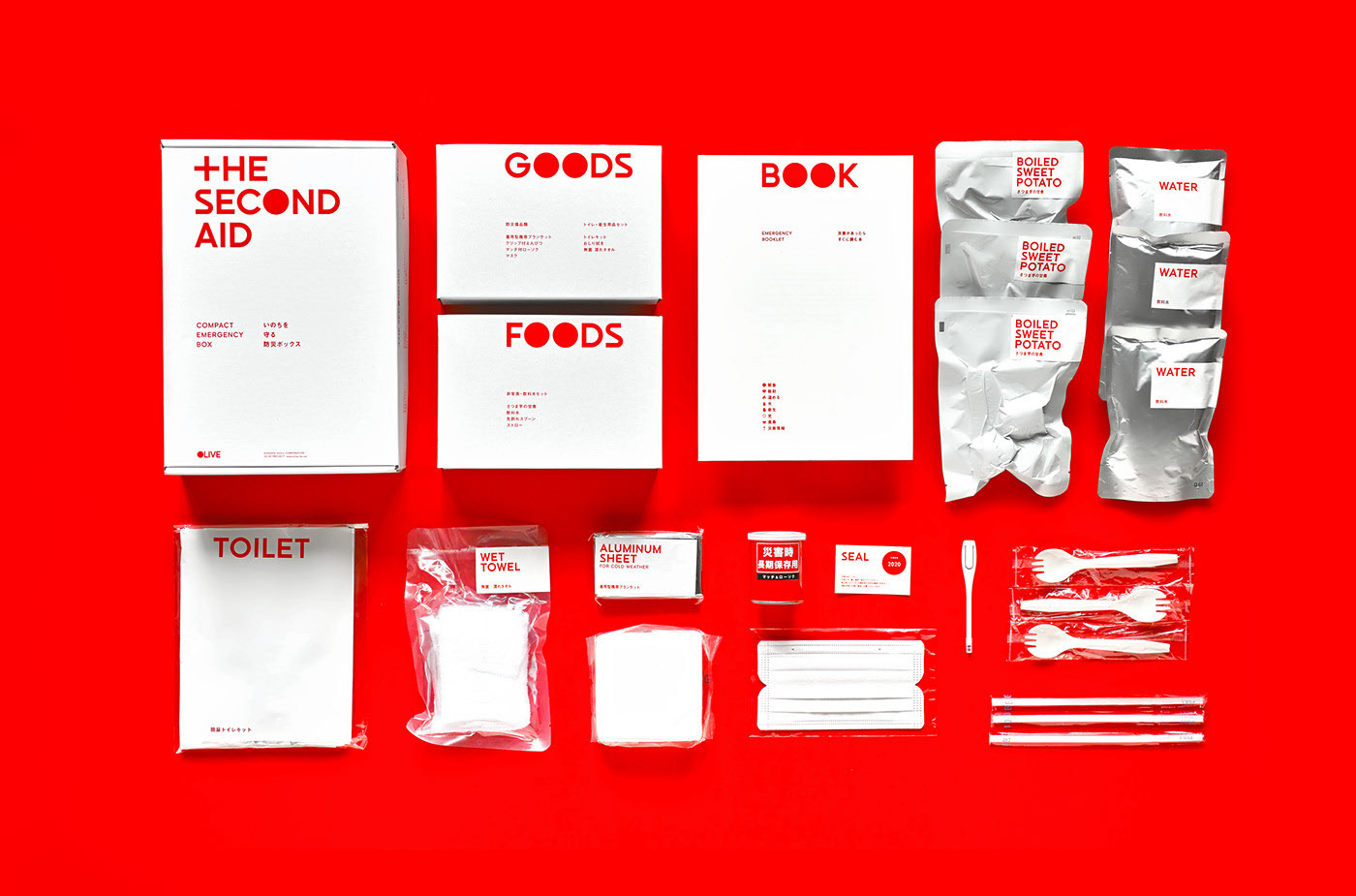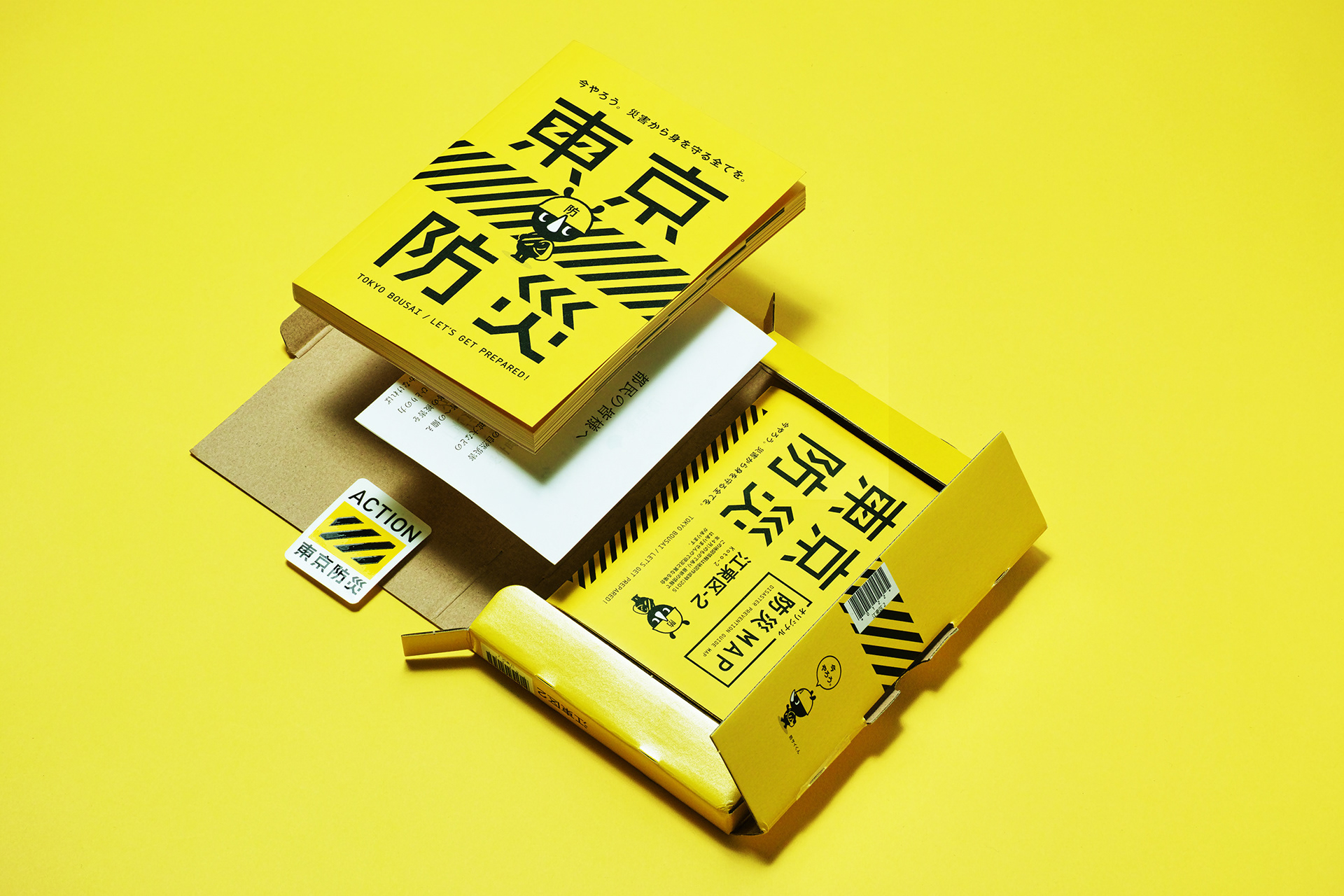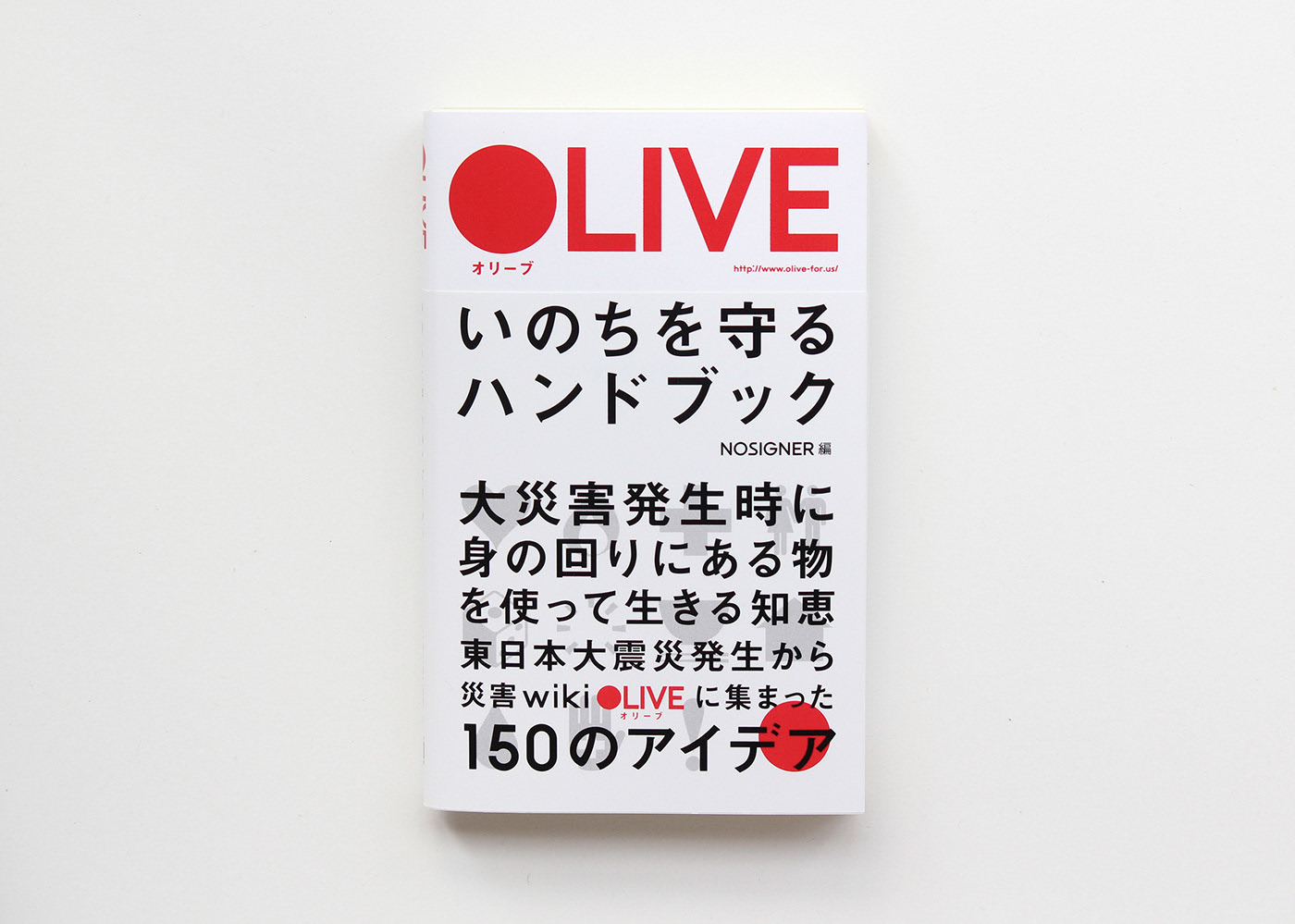 NOSIGNER (Eisuke Tachikawa)
Graphic Design
NOSIGNER (Eisuke Tachikawa, 

Toshiy

uki Nakaie)
Client
Kohshin Shoji Corporation
Photo