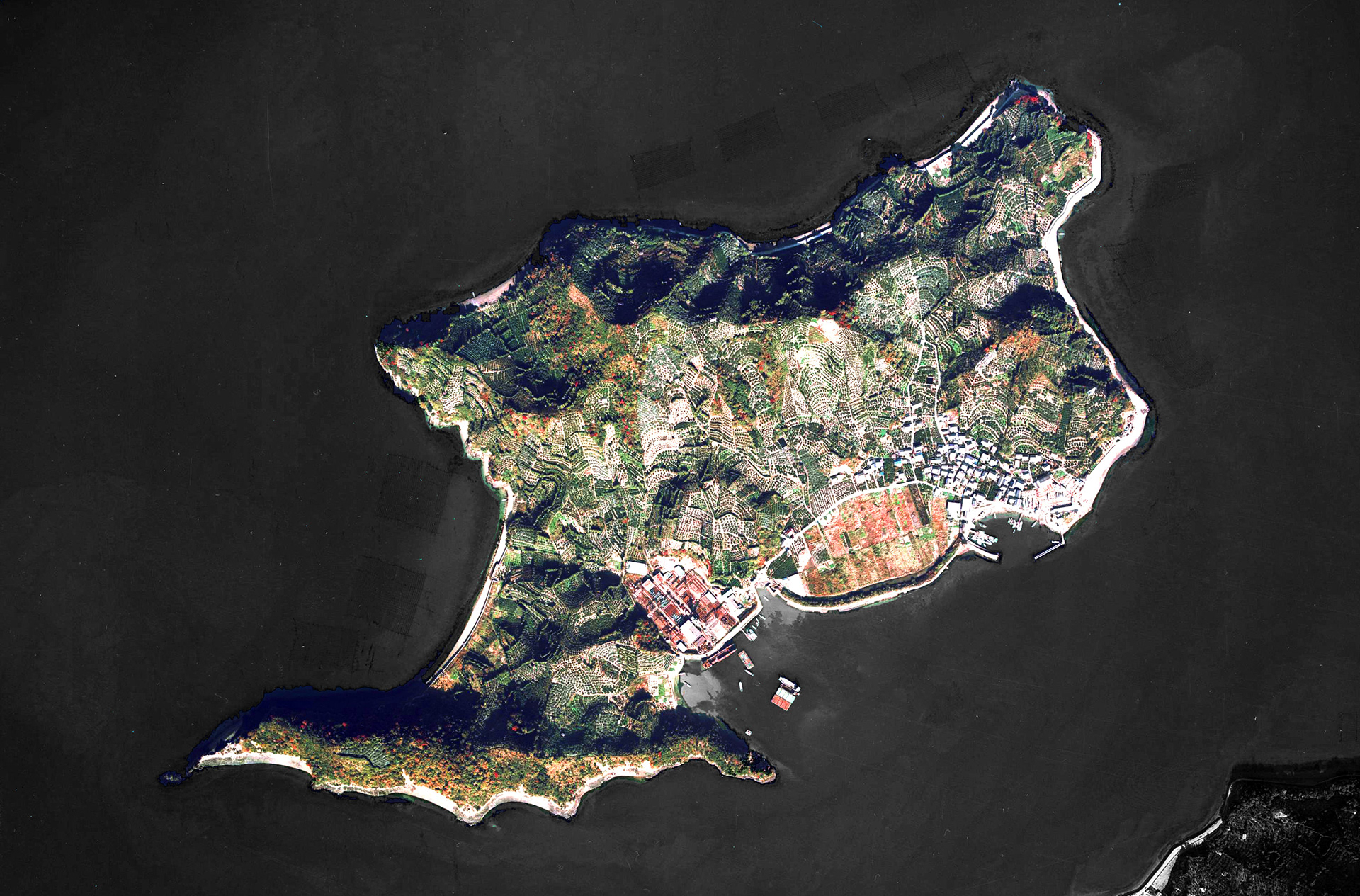 why:
Disseminate declining sake industries with local appeal.
衰退しつつある日本酒を、地域の魅力とともに発信する。​​​​​​​
The Japanese liquor industry sales fell since the 1970s and has now dropped to about 1/3 of its peak period. Although it is said that the Japanese sake boom has recently gained popularity, some brands have become popular, but the overall impact is small, and there have been hundreds of years of liquor industry closures. In addition, although the overseas export volume of sake has increased in recent years, there are many cases where sake brewers have procured rice from other prefectures. This in comparison to the wine industry, where they have close relationships with local fields and communities, do not make the most of the local culture and other features. In such a situation, we questioned what was necessary to transmit traditional sake that many Japanese have always loved, together with the region's charm, understanding and connecting the sake industry to the future?
1970年代を境に販売量が減少し、現在はピーク時のおよそ1/3にまで落ち込んでいる日本酒業界。日本酒ブームと言われる昨今は、一部の銘柄が人気を博しているものの、全体から見るとその影響は少なく、数百年続いてきた酒蔵の廃業が相次いでいます。また、日本酒の海外輸出量は近年増加傾向にありますが、地域の畑やコミュニティと密接な関係が築かれているワインなどに比べ、日本酒蔵は、原料米を他県から調達しているケースも多く、地域の風土や特色を最大限に活かしきれていない側面があります。こうした状況において、多くの日本人が愛してきた伝統的なお酒を地域の魅力とともに発信し、日本酒産業を未来につなでいくためには、何が必要なのでしょうか。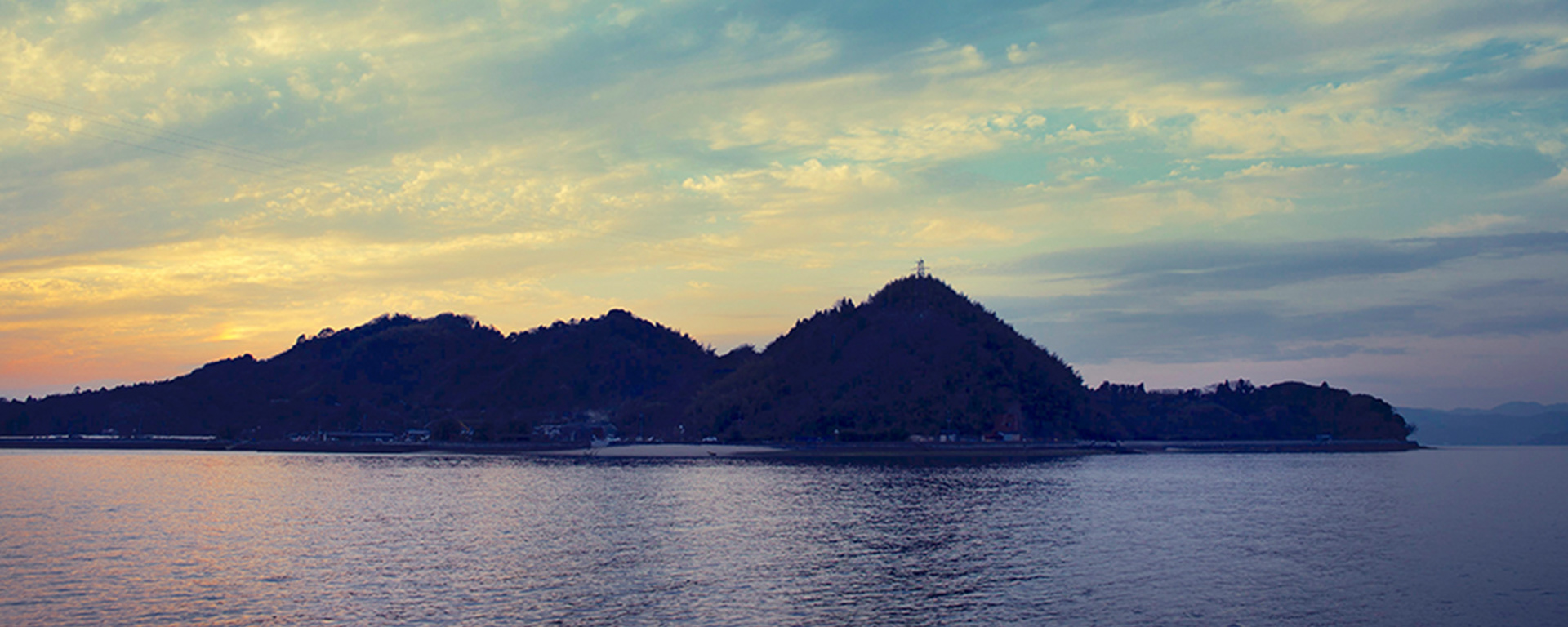 Intuitively communicated the product, designing with their lemons as it is.

レモンそのままのデザインで、商品を直感的に伝える。
We worked on a bottle design of sparkling lemon sake "MIKADO LEMON" by a venture company "Naorai" launched by Mr. Koichiro Miyake, who's relatives run a long-established sake storehouse in Hiroshima prefecture. In the farm of the Mikado island floating in the Seto Inland Sea, the organic lemon and sake that were grown without using any pesticides and chemical fertilizers were used as raw materials to create a new experience when celebrating, with sake. The bottle has a band that realistically reproduces the texture of the lemon peel produced through UV printing, expressing the freshness of the material. The design of the product is intuitively transmitted, as it is a brand that aims to realize the up-selling of sake, to create a new sake market. It was made to be an exclusive sake that uses Hiroshima's specialty lemons to create a presence reminiscent of high-class champagne.
広島県の老舗酒蔵を営む親族を持つ三宅 紘一郎さんが立ち上げたベンチャー企業「ナオライ」によるスパークリングレモン酒「MIKADO LEMON」のボトルデザインを手がけました。瀬戸内海に浮かぶ三角島の農場で、農薬や化学肥料などを一切使用せずに栽培したオーガニックレモンと日本酒を原料とし、全く新しい乾杯のための日本酒を作り上げました。レモンの皮の質感をUV印刷によってリアルに再現した帯をボトルにあしらい、素材の瑞々しさを表現しています。また、日本酒のアップセルを実現し、新たな日本酒のマーケットをつくることを目指すブランドであることから、高級なシャンパンを思わせる存在感を演出し、広島特産のレモンを用いたエクスクルーシブな酒であるという商品の特性が直感的に伝わるデザインに仕上げています。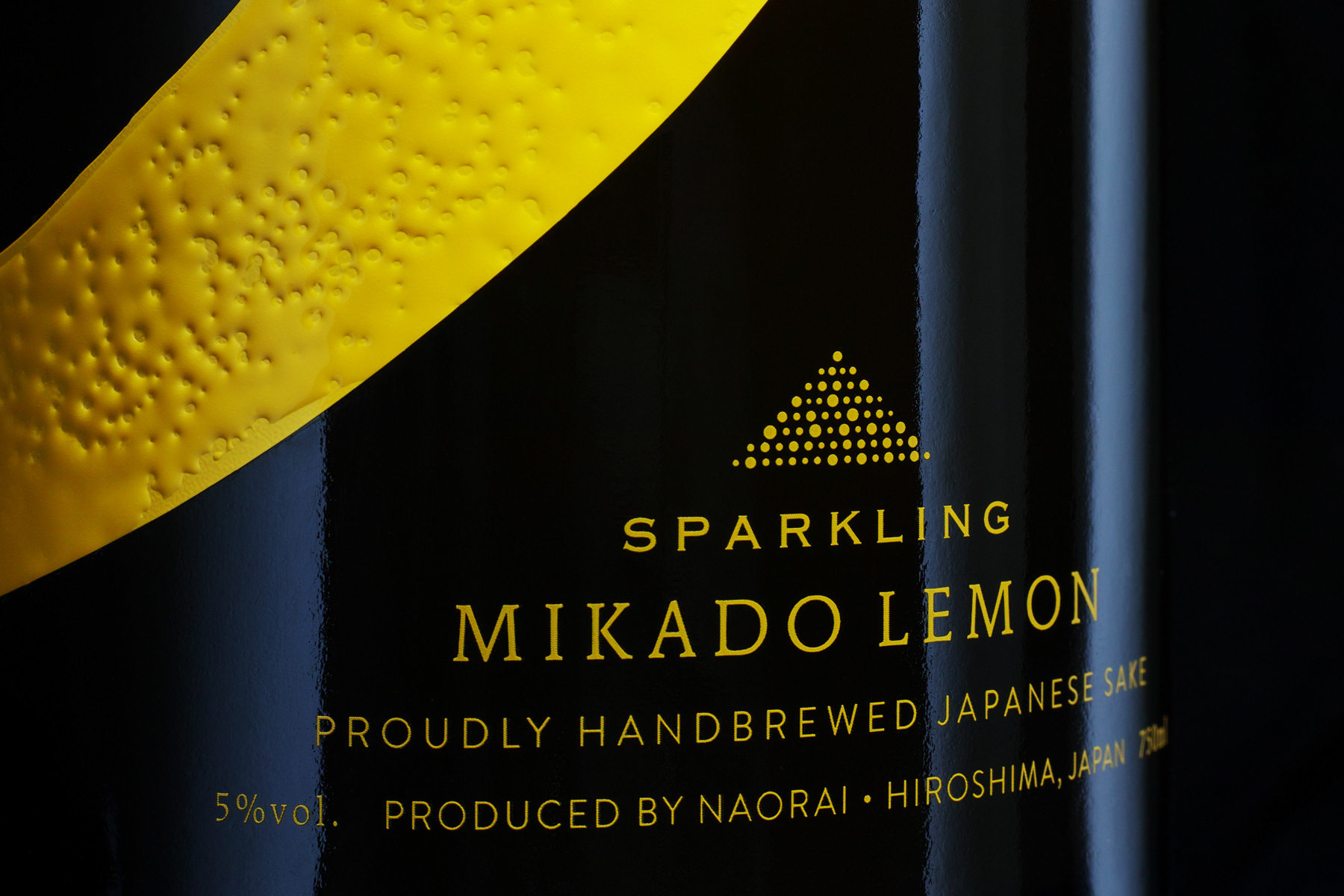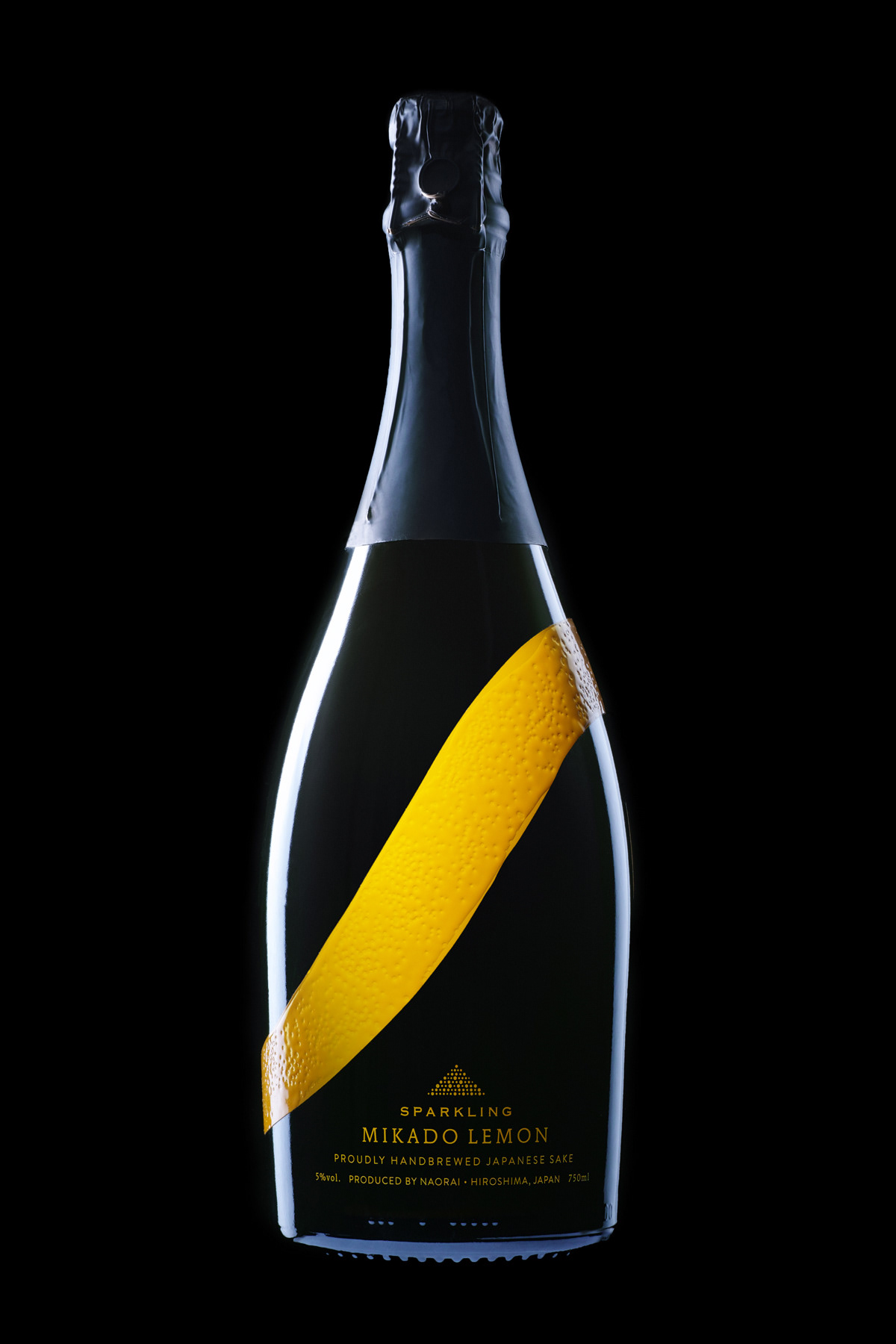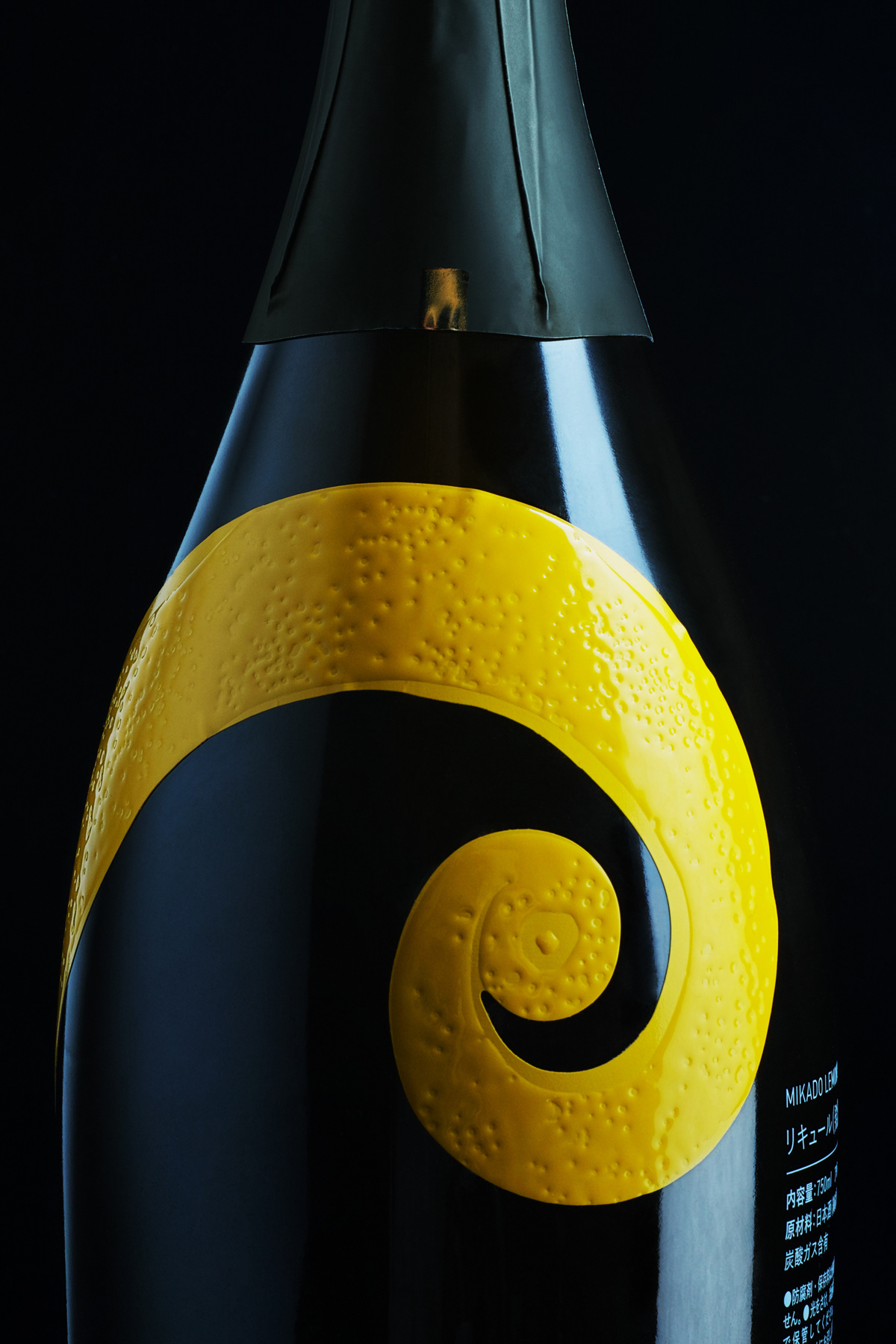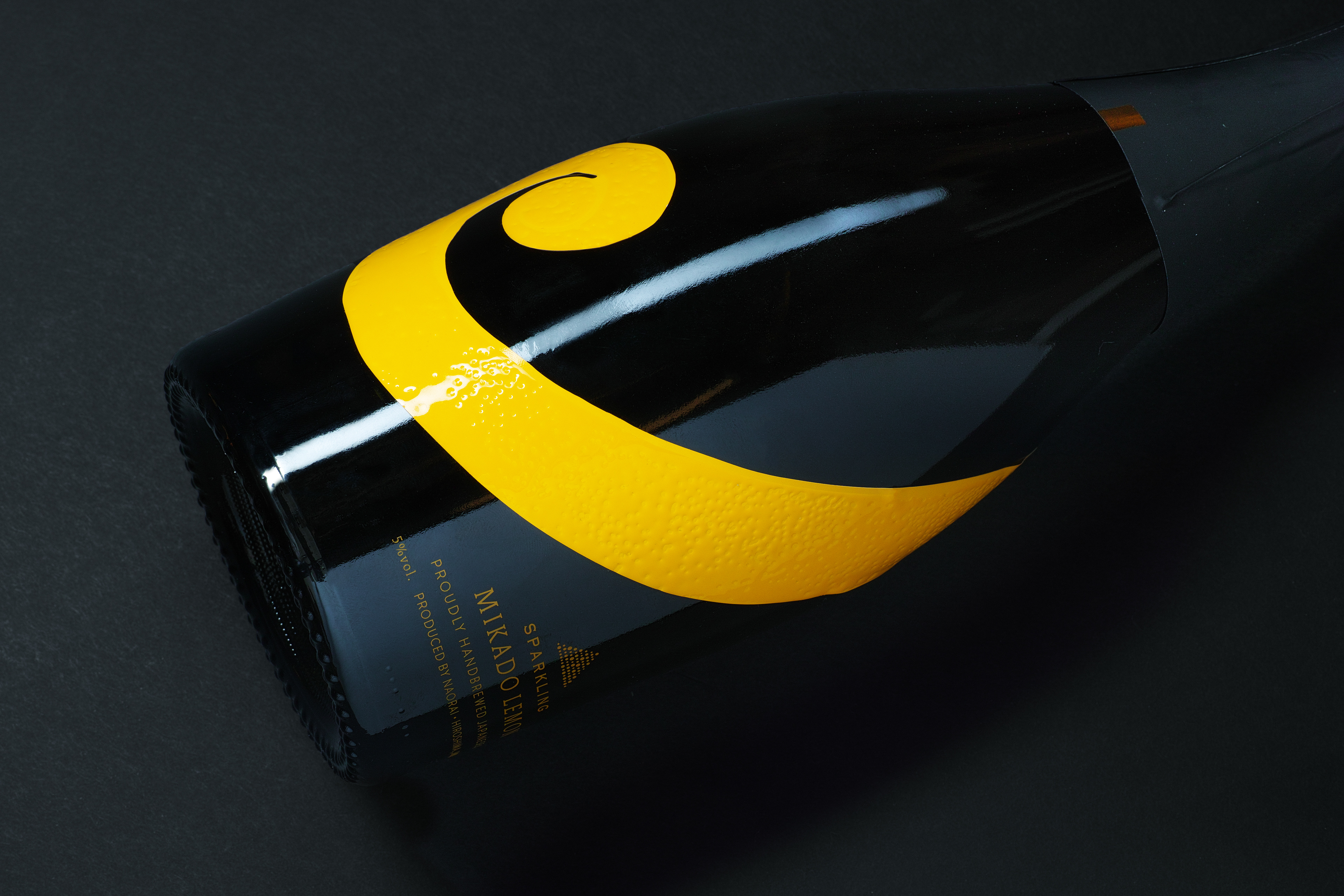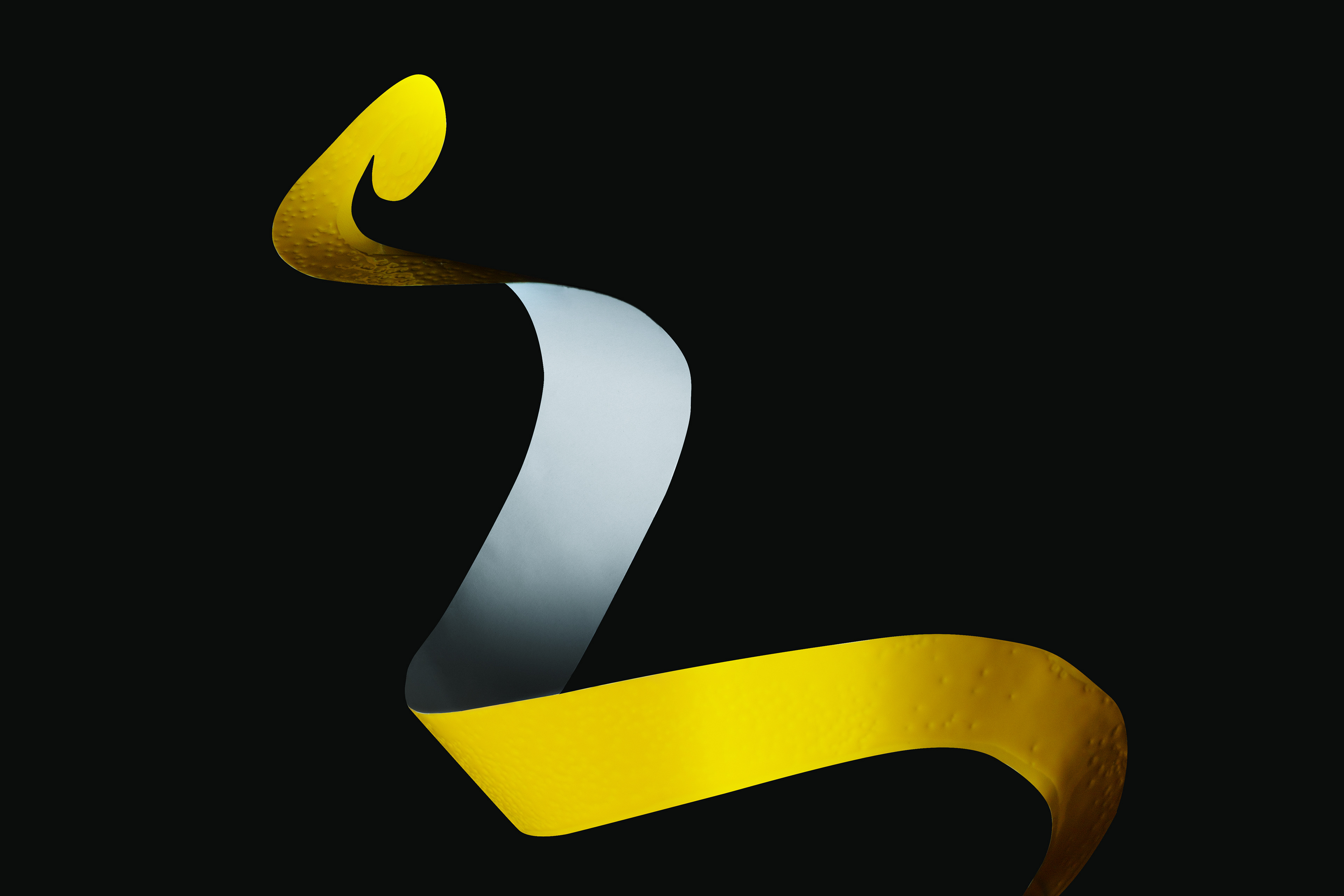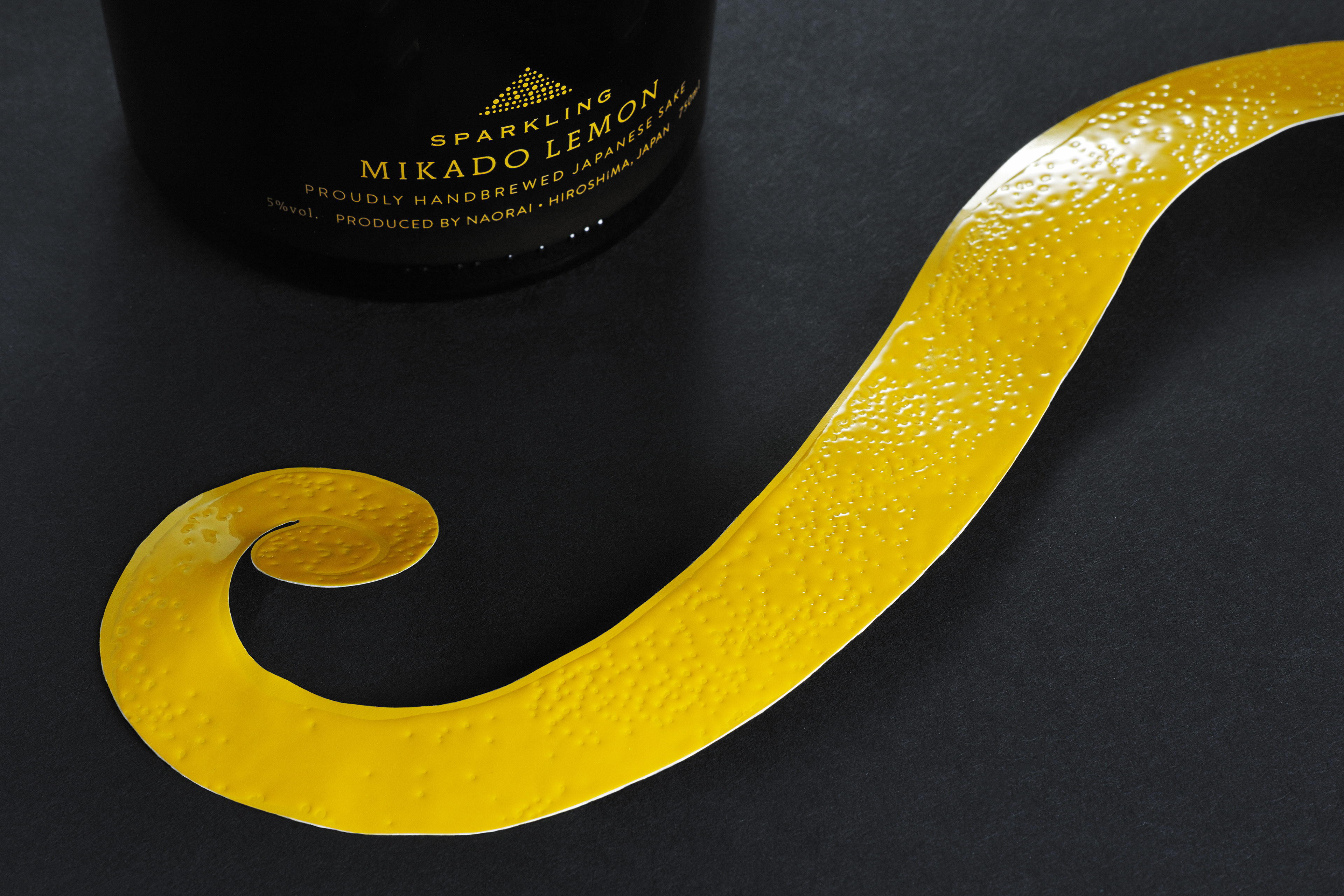 now:
Currently a design that represents the region, spreading throughout the country.
地域を代表するデザインとなり、全国に販路が広がる。
A bottle that clearly expresses an unprecedented type of sake that has won numerous global design awards such as being selected in the world's top five liquor design at the PENTAWARDS, and then onto the Hiroshima Good Design Award Grand Prize, becoming recognized as a representative design of the region. Such evaluations of these awards have helped, and as the initial aim, MIKADO LEMON developed a market of clients who love liquor as a luxury item, spreading like conventional sake has never before.
In the future, by continuing the growth of this liquor, it is our future to look forward to realizing the regional activity of Mikado Island, which is the origin of the organic lemon. Currently, with Naorai Co., Ltd., we are researching and developing a completely new method of producing distilled spirits, and we are continuing at a parallel pace to create new experiences of Japanese sake.
これまでにない日本酒であることを端的に表現したボトルは、ペントアワードでお酒のデザインで世界ベスト5に選ばれるなど、数々の世界的なデザイン賞を受賞し、さらにはひろしまグッドデザイン賞グランプリを獲得したことで、地域を代表するデザインとして認められるものになりました。こうした評価も追い風となり、MIKADO LEMONは当初の狙い通り、嗜好品としてのお酒を愛してくれるクライアントを開拓し、従来の日本酒にはない広がり方を見せています。
今後、このお酒が成長を続けることによって、オーガニックレモンの原産地である三角島の地域活性を実現することが私たちの見据える未来です。現在は、ナオライ株式会社とともに全く新しい製法の蒸留酒の研究開発をしており、日本のお酒の新たな体験をつくるべく並走を続けています。
Red Dot Award (2017)
PENTAWARDS (2017)
第5回知的財産活用表彰にて「知的財産活用奨励賞」(2018)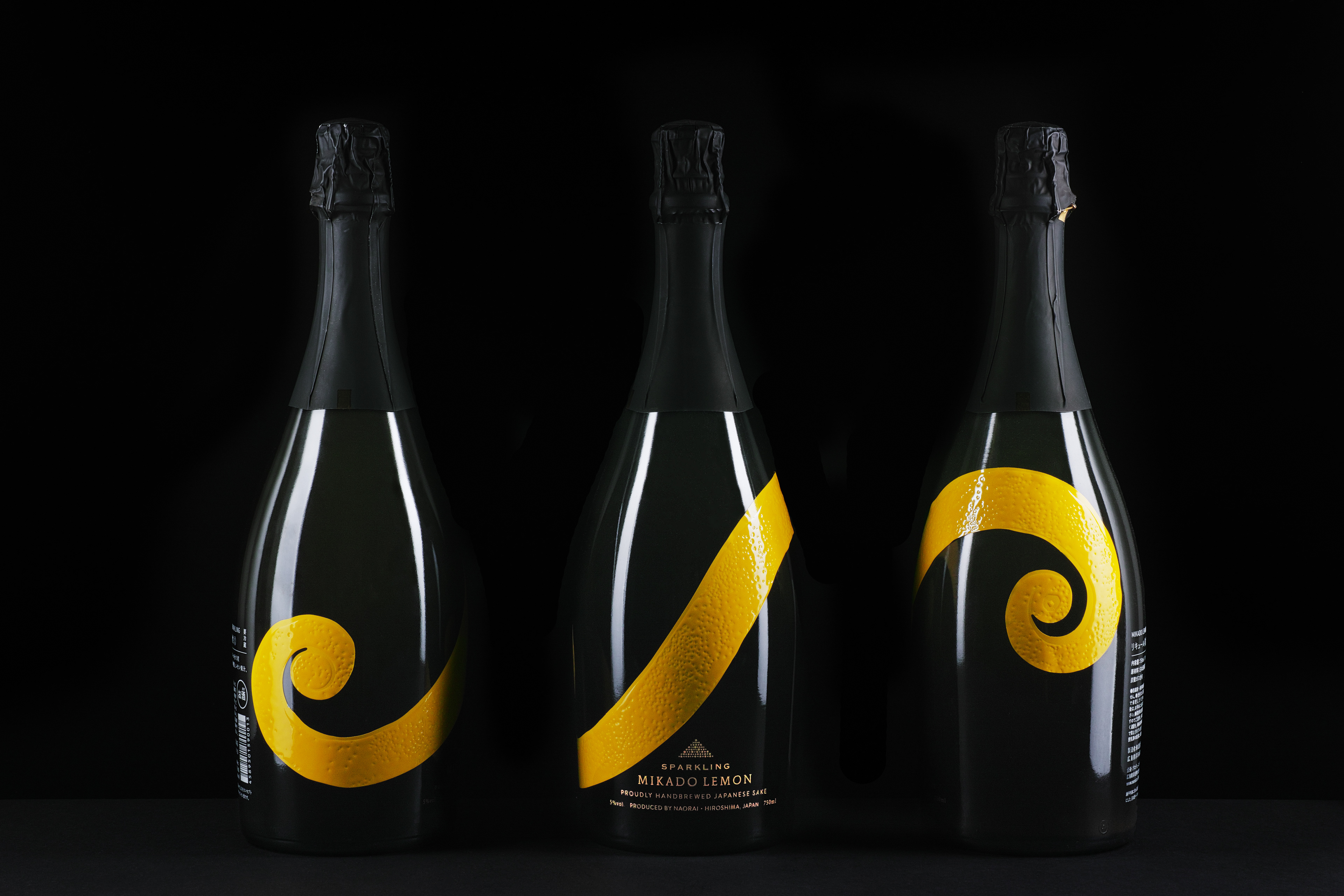 MIKADO LEMON
Mikado Island, Hiroshima, Japan
NOSIGNER (Eisuke Tachikawa)
NOSIGNER (Eisuke Tachikawa, Andraditya D.R.)