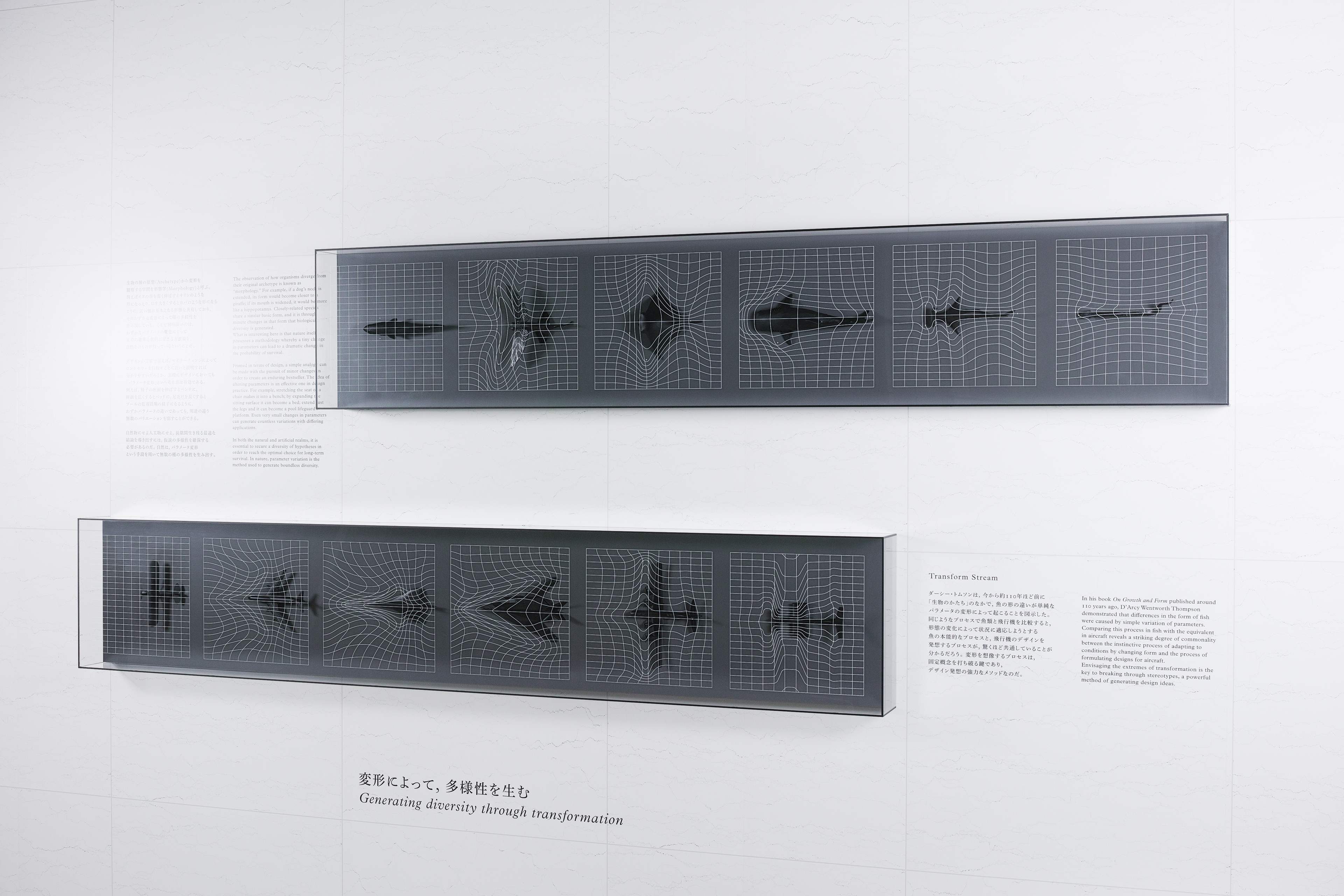 Can we increase innovators by learning from biological evolution and its creative process?
Society is changing drastically. Even now 50 years later since 1972, which was said to be the limit of growth for human beings, we are still growing today. Changes to halt the collapse of biodiversity and actions to keep a sustainable society no longer have a temporal grace. We need more people to change society. We often say that things "evolve" by changing society. If we say that the changing society is evolving, will we be able to learn more about the process of this evolving society, from the evolution of living things?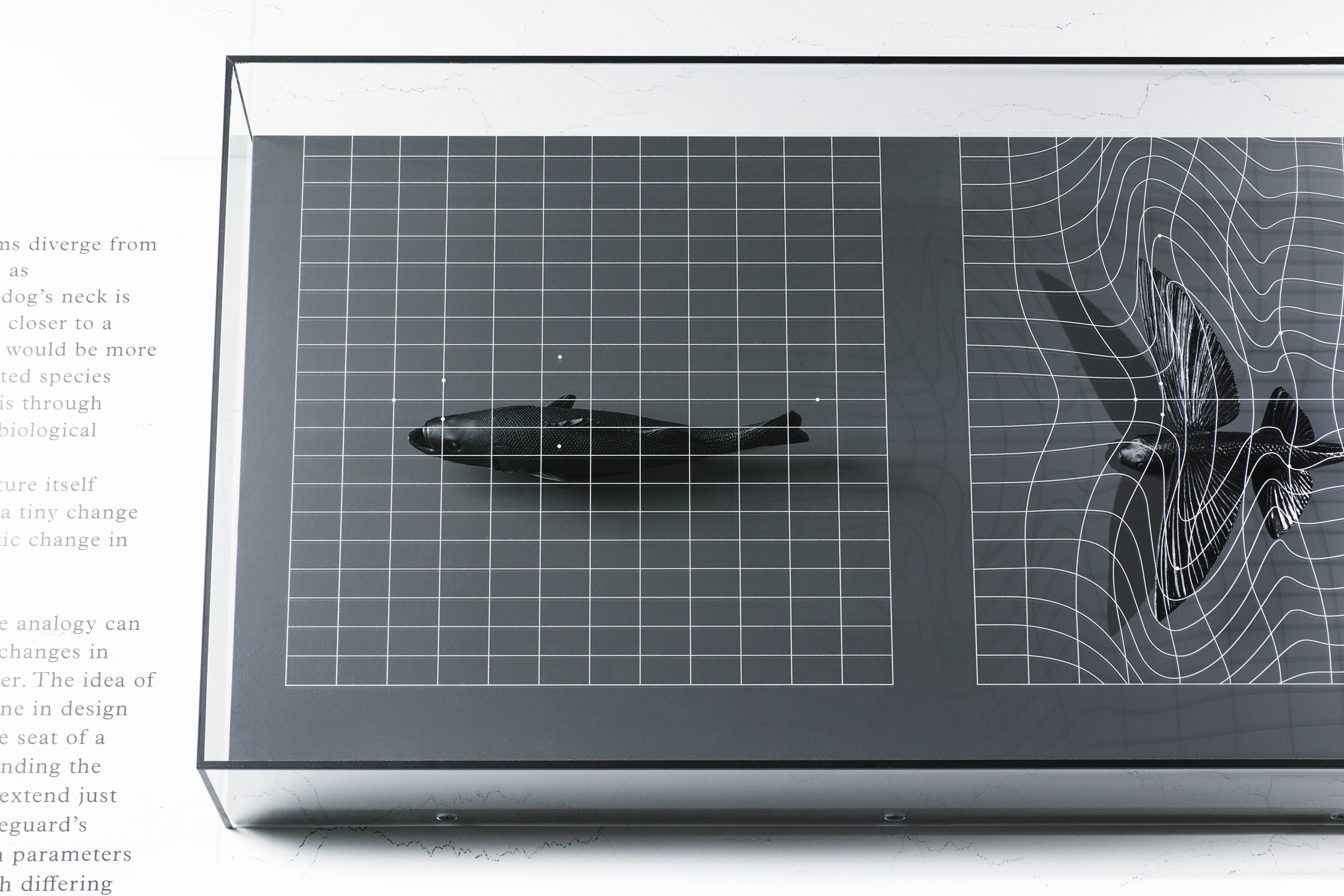 We developed a methodology called "Evolution Thinking", that educates the transformation of design.
In his book On Growth and Form published around 110 years ago, Darcy Wentworth Thompson demonstrated that differences in the form of fish were caused by simple variation of parameters. Comparing this process in fish with the equivalent in aircraft reveals a striking degree of commonality between the instinctive process of adapting to conditions by changing form and the process of formulating designs for aircraft. Envisaging the extremes of transformation is the key to breaking through stereotypes, a powerful method of generating design ideas.​​​​​​​
Even in the design of artefacts, things are constantly evolving and culling from advances in technology, human interests and within the changing context of time. The development of species on the premise of diversity closely resembles the form of evolution of living things. The invention constantly seeks to supplement the evolution of people. Being faster and more comfortable is perhaps not the kind of design that has been advanced by such philosophy and instinct of mankind. If evolution and the design of living organisms are sufficiently similar, it should make innovation easier, by understanding the process well, applying this to inventions and designs."Evolution Thinking" is a methodology of creativity for education, to learn the ways of thinking, from nature.
Generating diversity through transformation.​​​​​​​
The observation of how organisms diverge from their original archetype is known as"morphology". For example, if a dog's neck is  extended, its form would become closer to a giraffe; if its mouth is widened, it would be more like a hippopotamus. Closely-related species  share a similar basic form, and it is through minute changes in that form that biological diversity is generated. What is interesting here is that nature itself possesses a methodology whereby a tiny change in parameters can lead to a dramatic change in the probability of survival. Framed in terms of design, a simple analogy can be made with the pursuit of minor changes in order to create an enduring  bestseller. The idea of altering parameters is an effective one in design practice. For example, stretching the seat of a chair makes it into a bench; by expanding the sitting surface it can become a bed; extend just the legs and it can become a pool lifeguard's platform. Even very small changes in parameters can generate countless variations with differing applications. In both the natural and artificial realms, it is essential to secure a diversity of hypotheses in order to reach the optimal choice for long-term survival. In nature, parameter variation is the method used to generate boundless diversity.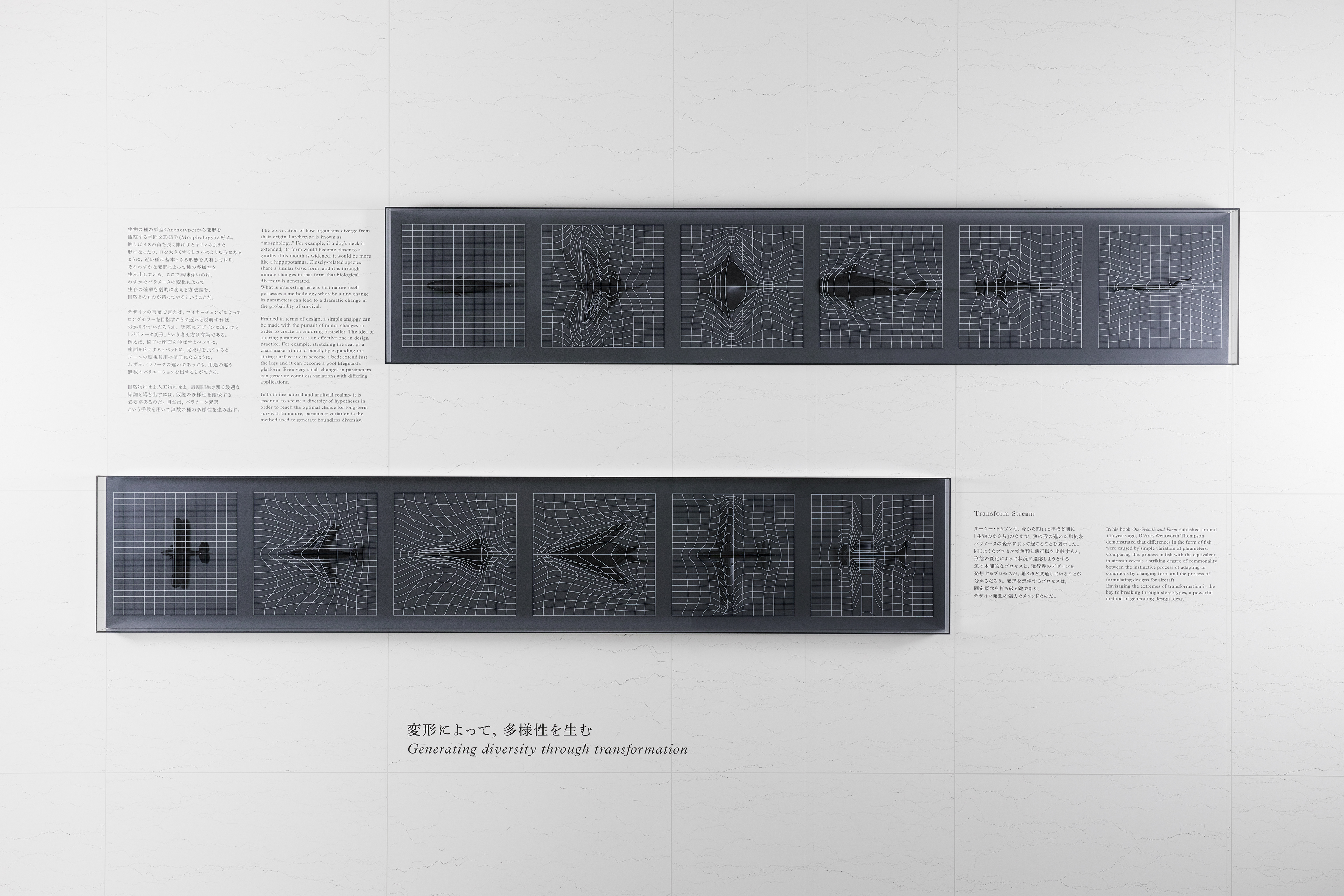 "NOSIGNER
ー
Reason Behind Forms" exhibition starts from the hypothesis "What if all designs are imitations of nature, or what if the very act of designing is the act of unconsciously simulating the evolution of nature?" and compares/contrasts artificial and natural objects and explores the purpose within form, as well as ways of conceiving designs, based on the idea that "design is the biology of objects."​​​​​​​
"Evolution Thinking" is taking off from Japan as a theory beyond Design Thinking–and it has only just begun.
"Evolution Thinking" started as a small experimental exhibition, and is currently gradually spreading, while being supported by proponents  such as the automobile company, the real estate company of the largest scale in Japan and the manager of the global company of apparel. (Reference article: Harvard Business review etc). We will continue to provide "Evolution Thinking" as a program to nurture innovators that change society. In order to realize a sustainable symbiotic society, do not you think that there is at least one innovator within 2000 people, aiming for social change? While it is said that by 2050 the population will exceed 10 billion, one in 2000 is one in five million. With that, we believe that a superior educational program that truly brings up a number of people who realize social change is necessary.
​​​​​​​
Transformation / evolution thinking
who:
NOSIGNER (Eisuke Tachikawa)
Graphic Design
NOSIGNER (Eisuke Tachikawa, Toshiyuki Nakaie)
Space Design
NOSIGNER (Eisuke Tachikawa, Sui Fujikawa)
Client
GINZA GRAPHIC GALLERY
Photo
​​​​​​​