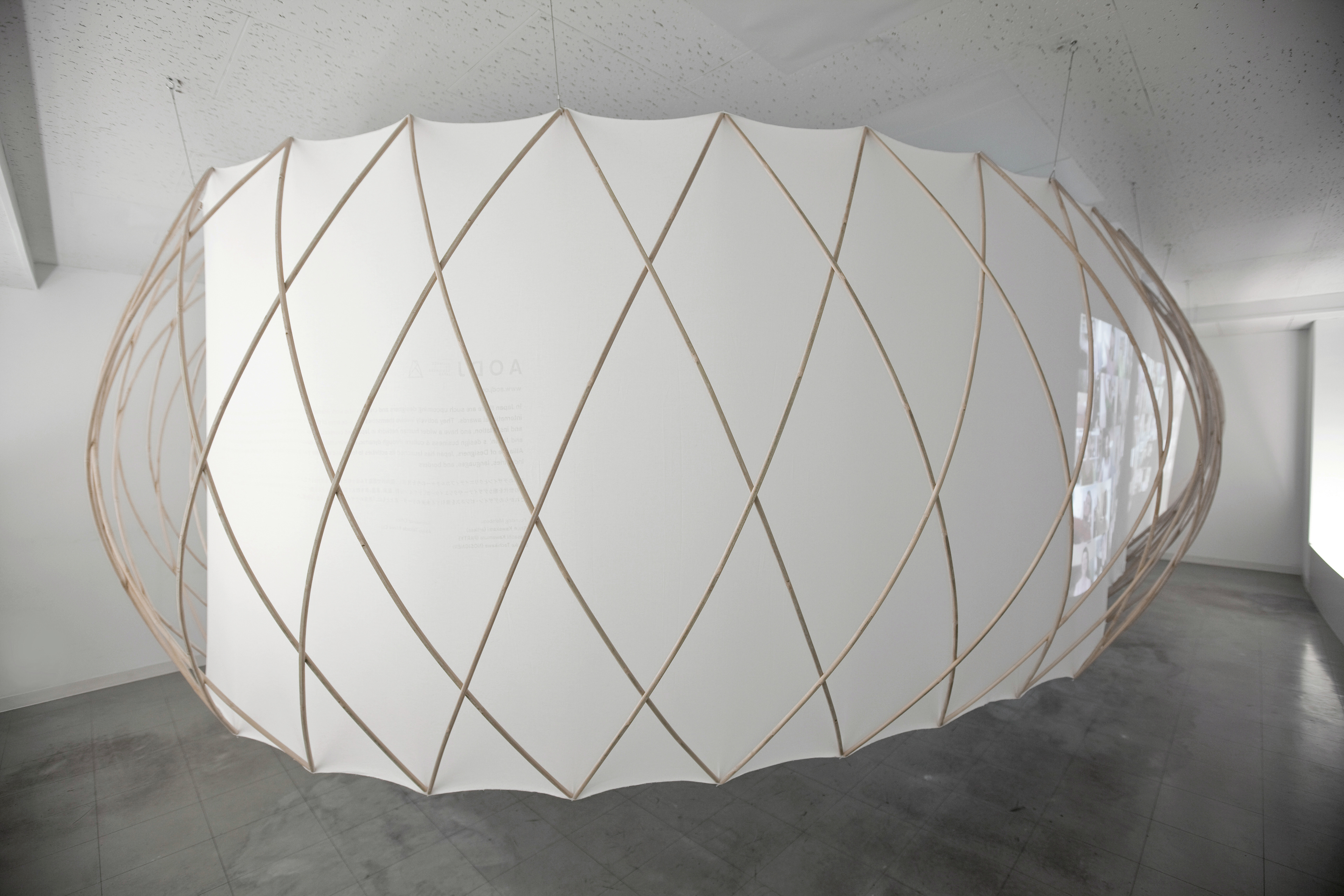 A traveling exhibition exposing Japanese design, to the world.​​​​​​​
日本のデザインを世界にとどける巡回展。
Japanese creatives are currently being evaluated in the world in terms of quality, but as a matter of fact there are very few Japanese creators working with overseas clients. Unfortunately, there is a huge language barrier. In a recent survey, it was found that only 8.7% of Japanese people feel that they are good at English.
(Rakuten Research)
 We decided to organize groups to introduce Japanese creatives to the world, by planning a touring exhibition. For this, we designed an "easy-to-move and Japanese-style" exhibition platform.
日本のクリエイティブはクオリティ面では世界で評価されている現状があるものの、実態として海外との仕事をしている日本人クリエイターは大変少ない現状があります。残念ながら、そこには言語の壁が大きく、調査では、日本人うち英語が得意だと感じている人はわずか8.7%(楽天リサーチ)という結果が出ています。そこで私達は、日本のクリエイティブを世界に発信するための団体を組織し、巡回展示を企画し、そのための「簡単に移動可能で日本的な展示プラットフォーム」を設計することにしました。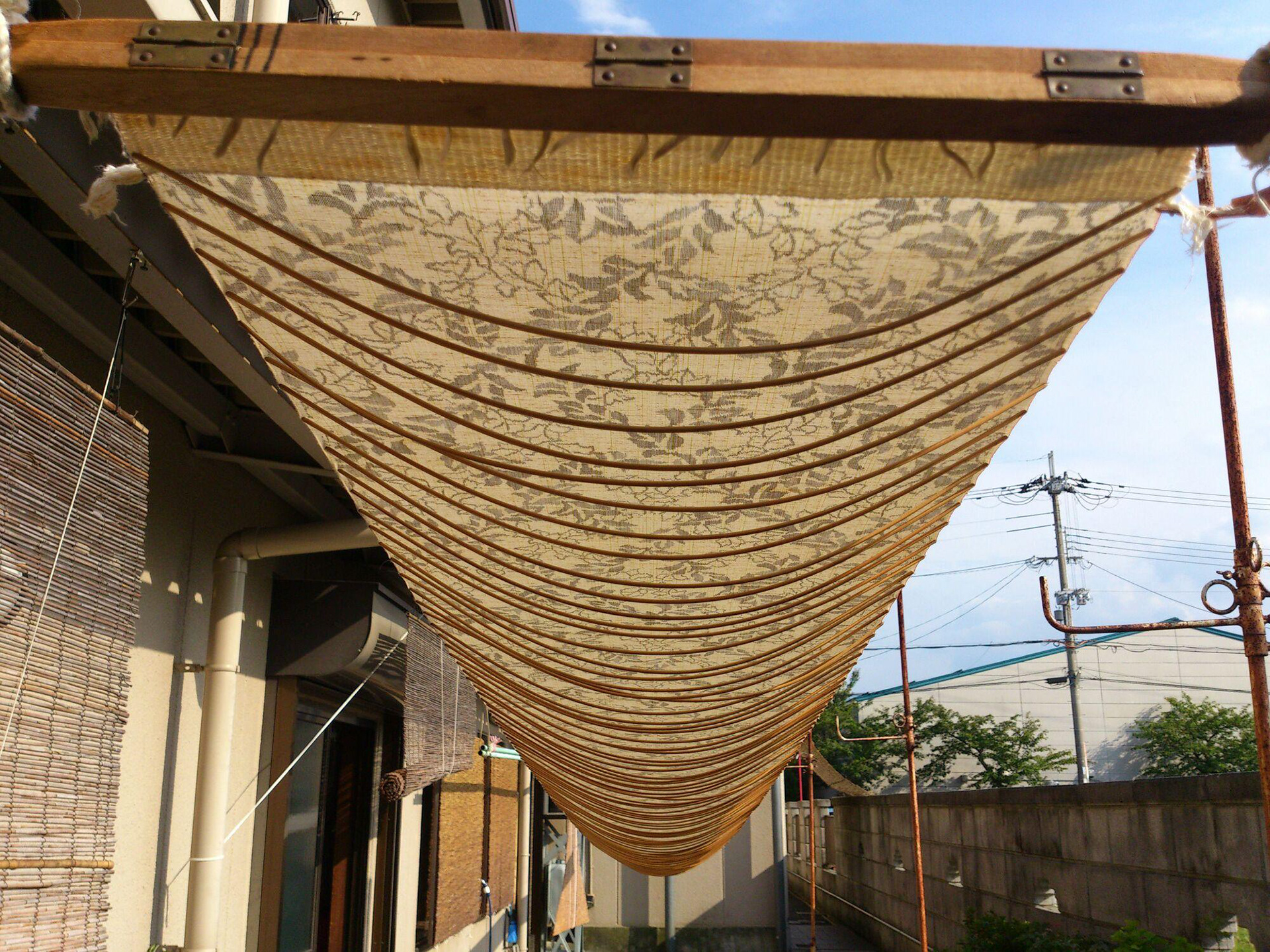 We used the "shinshi" technique for drying traditional textiles.

​​​​​​​
OBI is a screen made of bamboo for AODJ exhibition. By using traditional skill "Shinshi-bari" which is used to dry roll of cloth, we created smooth and flat surface. The large screen is supported only by the tension formed from bamboo sticks. Around each bar, needles are attached to both ends of the cloth while bending the bamboo, easy to set up and deconstruct.​​​​​​​
OBIは、日本のクリエイディブを発信するAODJの展覧会のためにデザインした、竹で作られたスクリーンです。反物を乾かすときに使われた伝統技法「伸子張り」を用いて、理想的な平滑面を生み出しています。両端に針がついた竹丸棒をしならせながら布に刺し、その張力のみで長さ12mの巨大スクリーンを構成しています。組立が容易なだけではなく、ノックダウンし再び他の会場で展開することが可能です。日本から発信するクリエイティブの展示空間を、我々のルーツとなる伝統から作り上げました。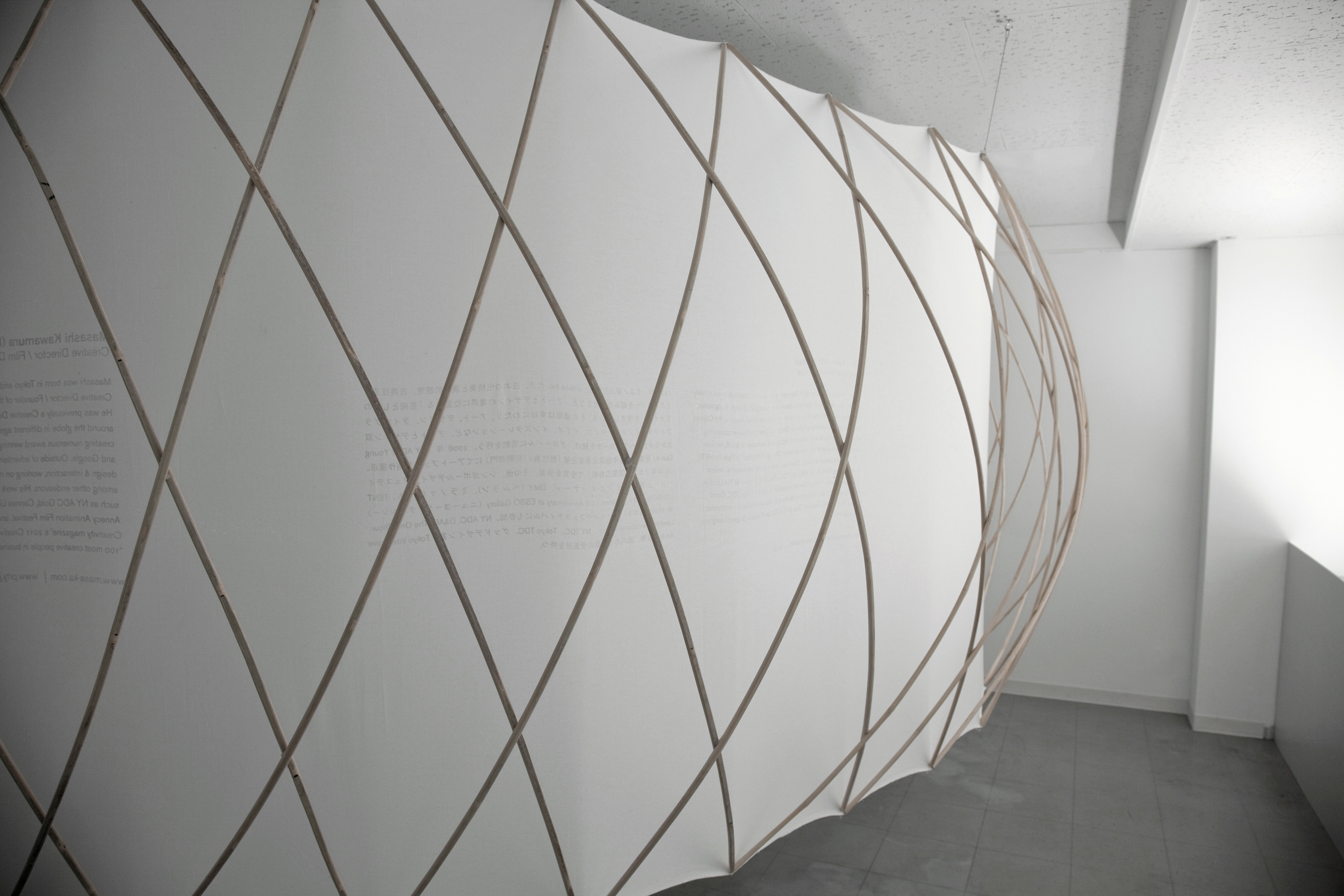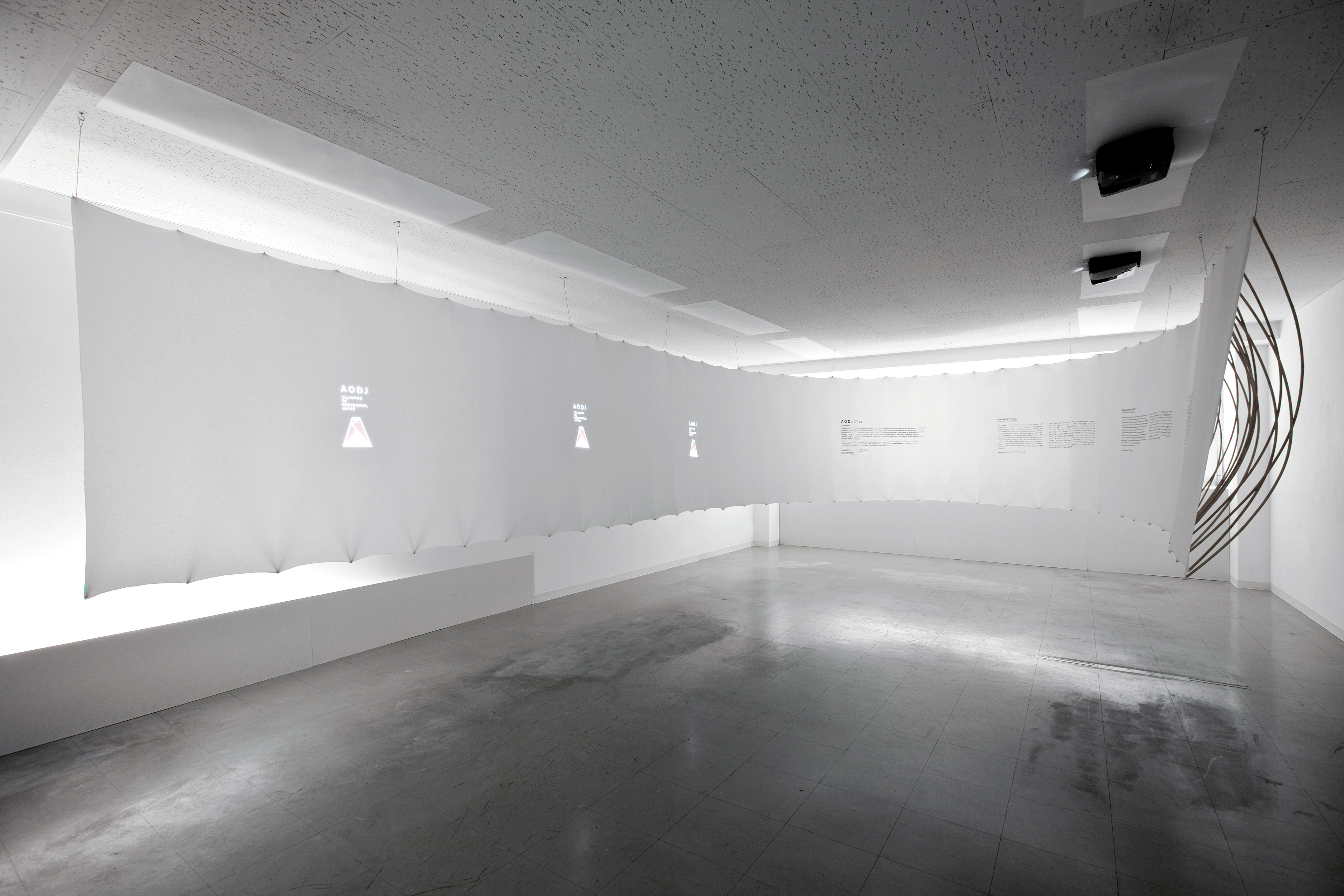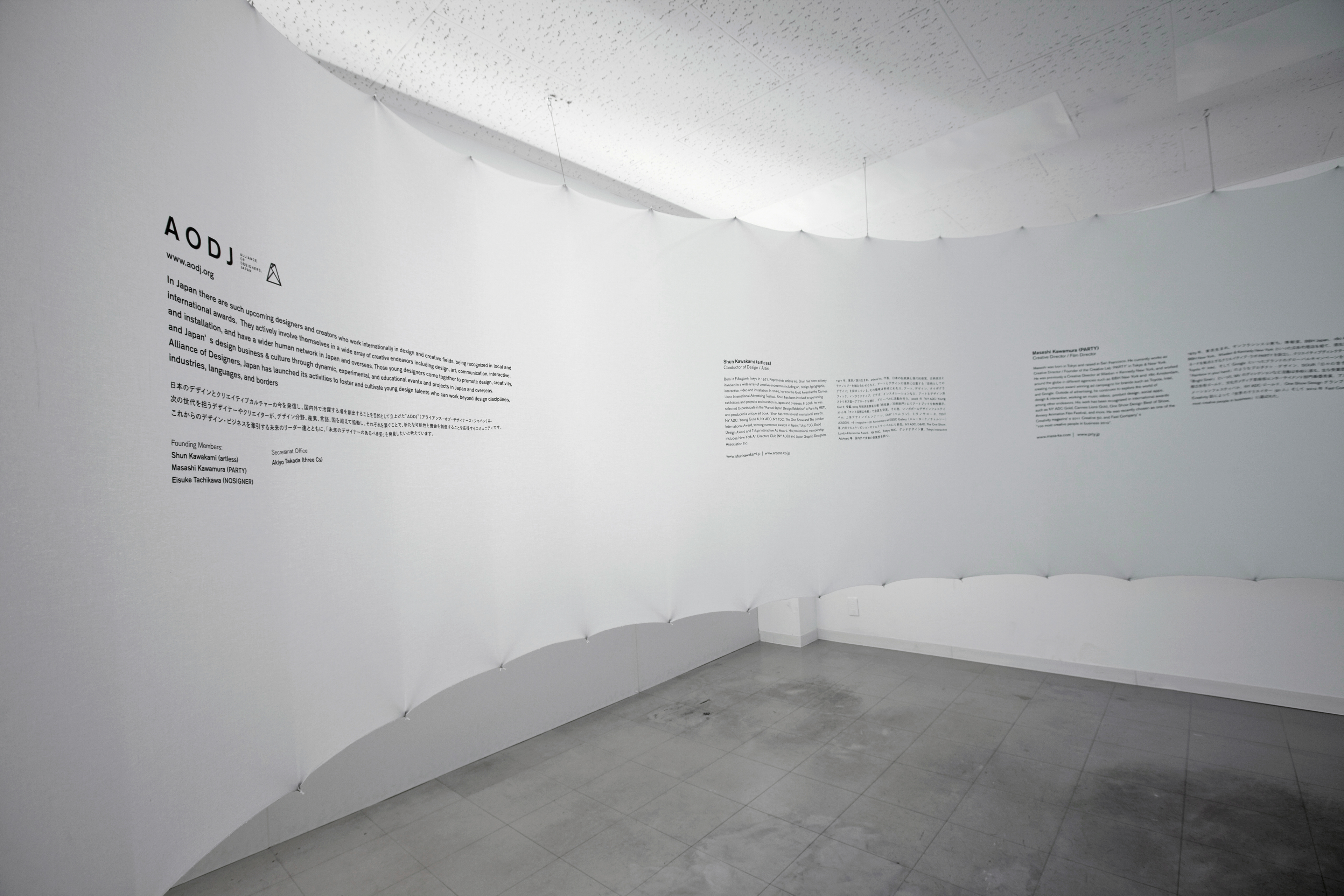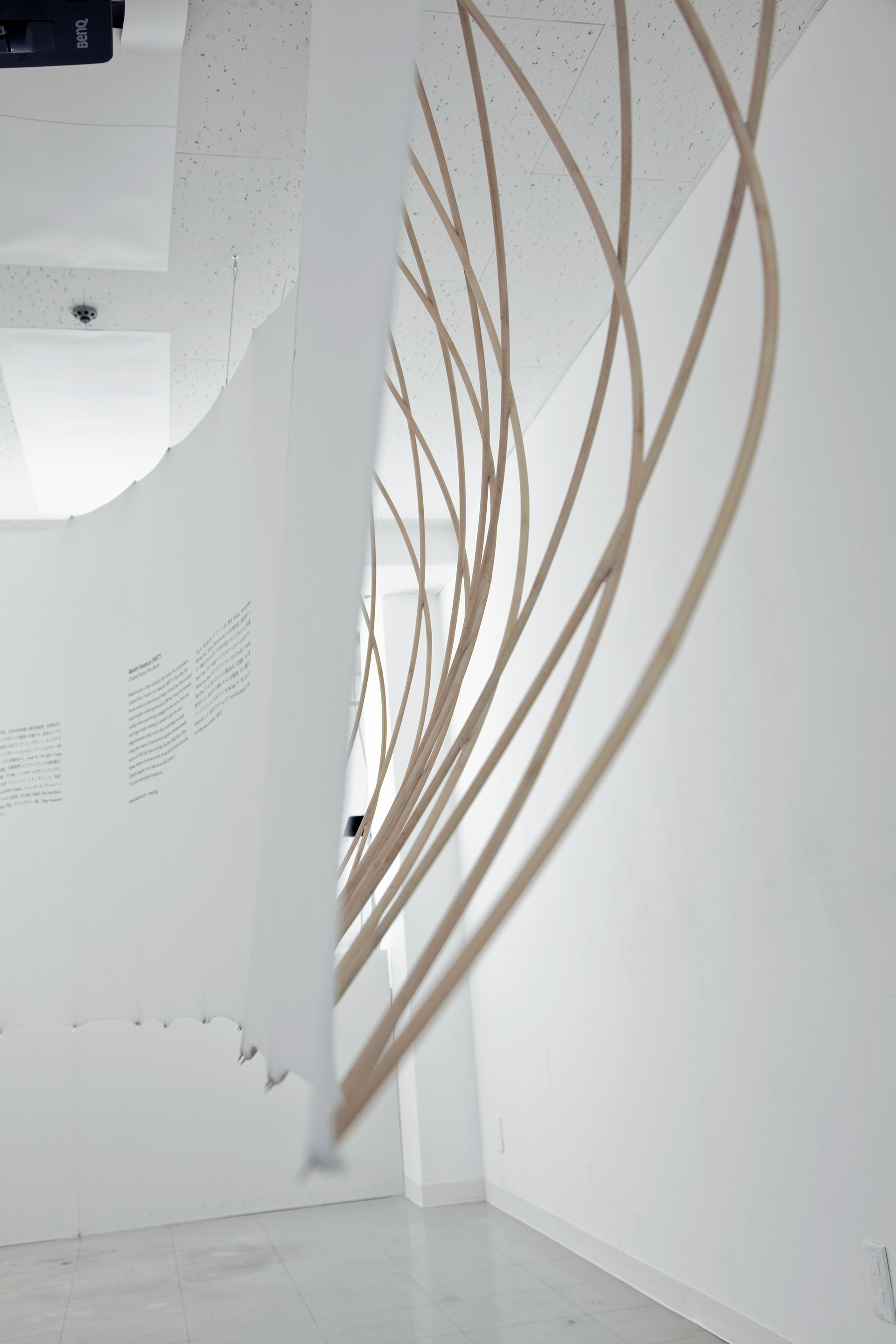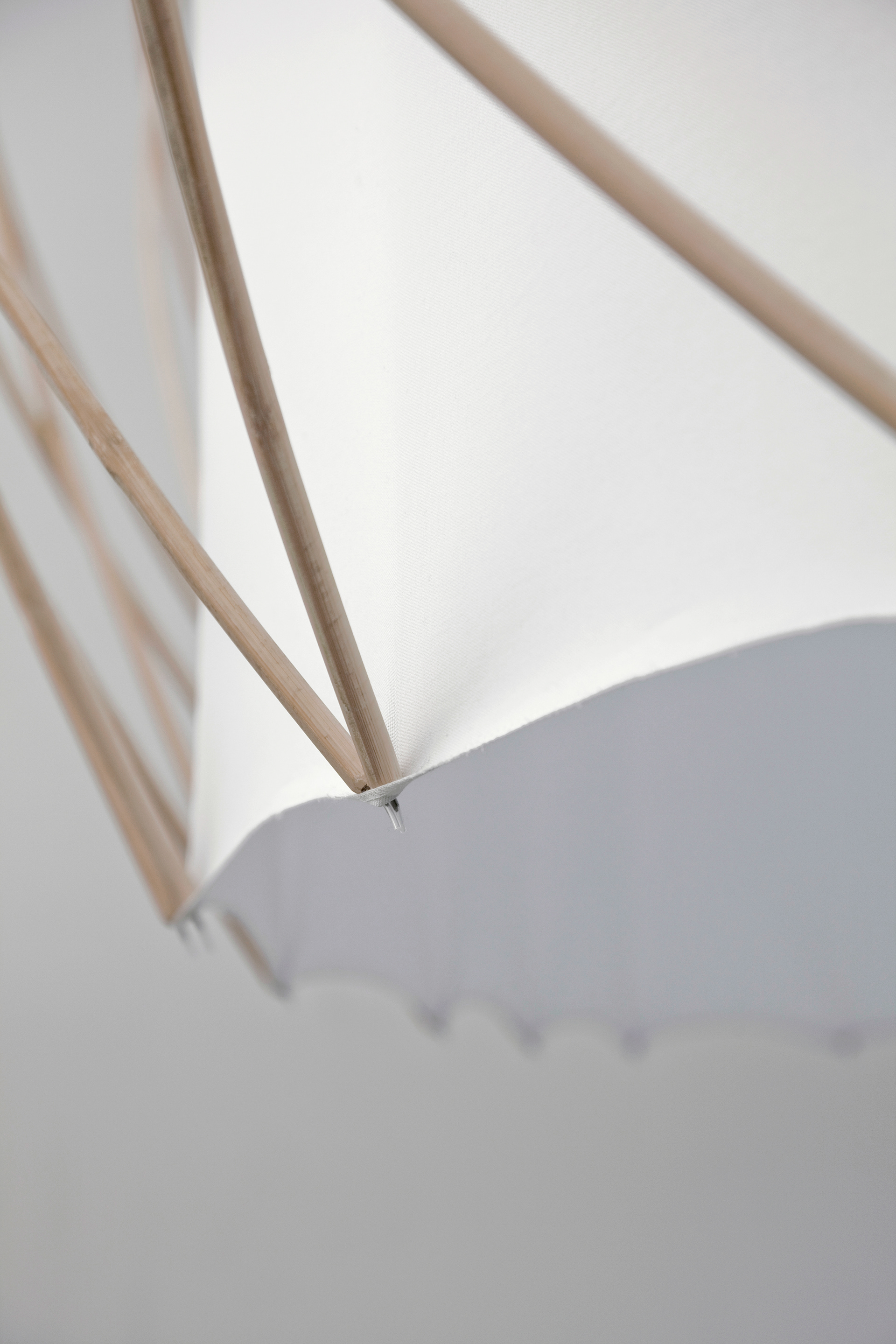 Japan's social design spreads worldwide.
日本のソーシャルデザインが世界に広がる。
The exhibition was held in Japan, Singapore and Taiwan. In particular, Taiwan, when spreading the social design movement of Japan, various social initiatives of Japanese designs were introduced as a large scale social design exhibition of about 1000 square meters.
この展示の展開によって、日本・シンガポール・台湾にて展示が行われました。特に台湾では1000平米もの大規模なソーシャルデザインの展示として日本のデザインの様々な社会的取り組みが紹介され、日本のソーシャルデザイン運動が広がりました。
SDA Award: Grand Prize (2013)
DSA Award: Space Design Grand Award (2013)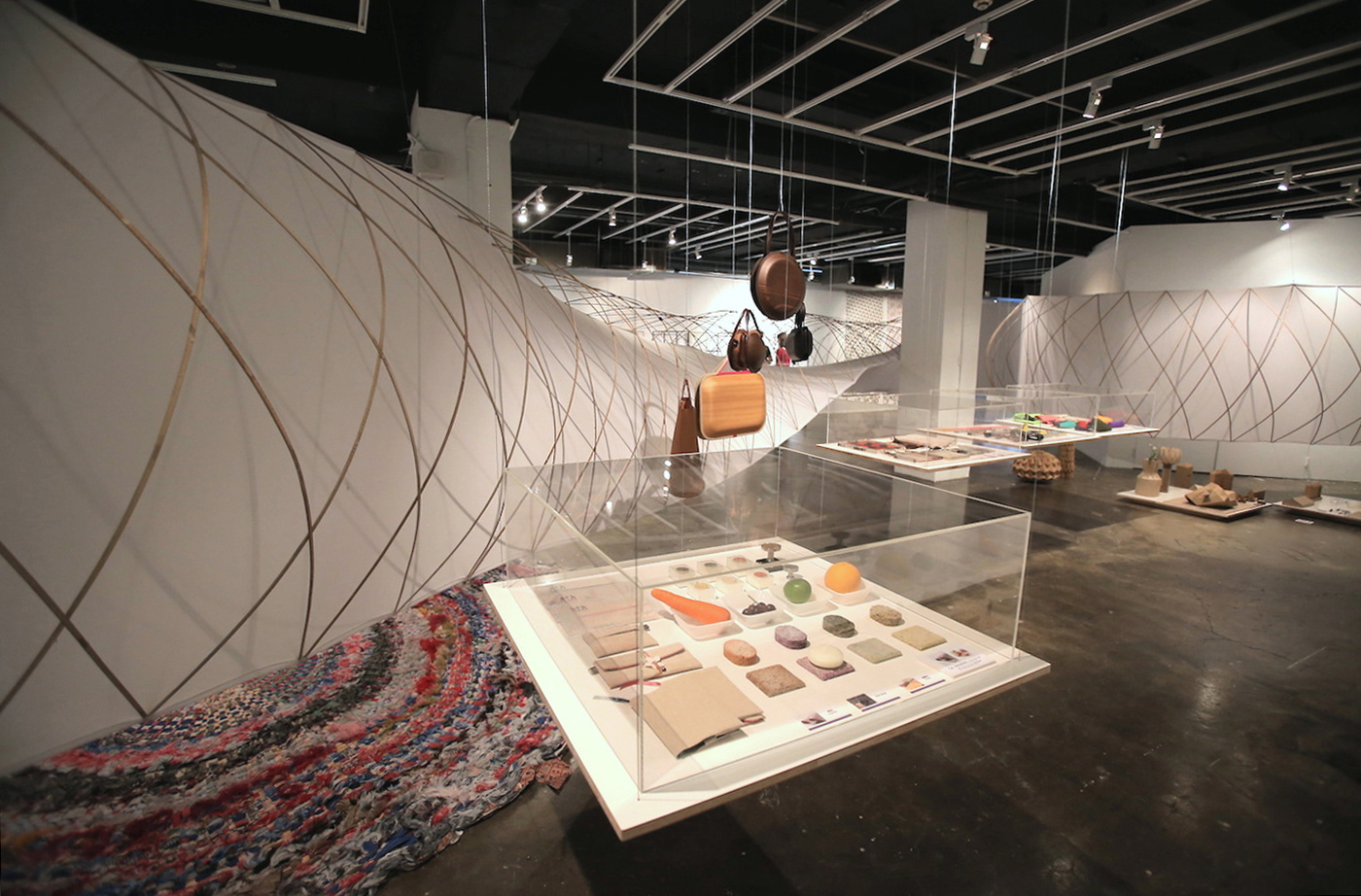 NOSIGNER (Eisuke Tachikawa)
NOSIGNER (Eisuke Tachikawa)
NOSIGNER (Eisuke Tachikawa)