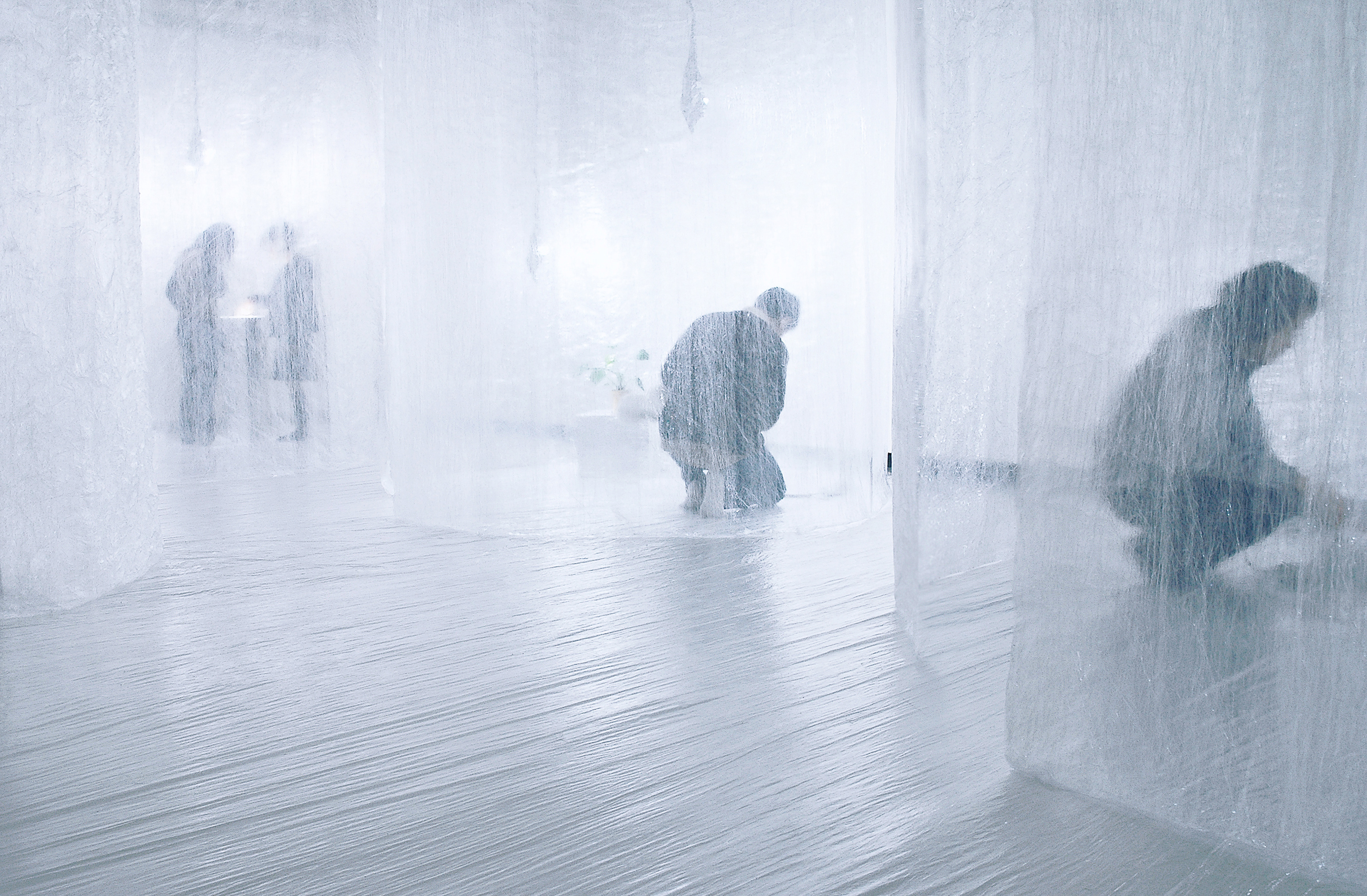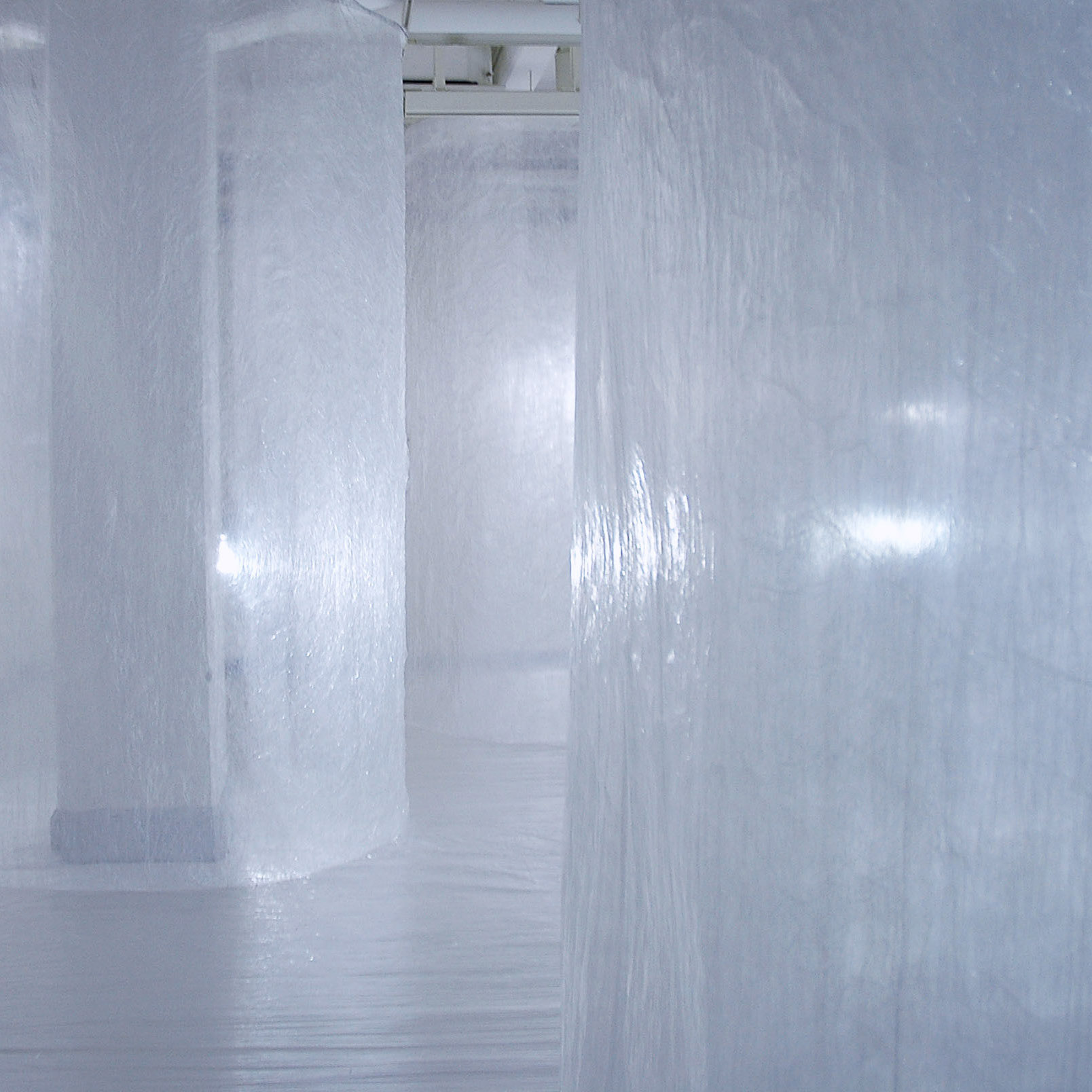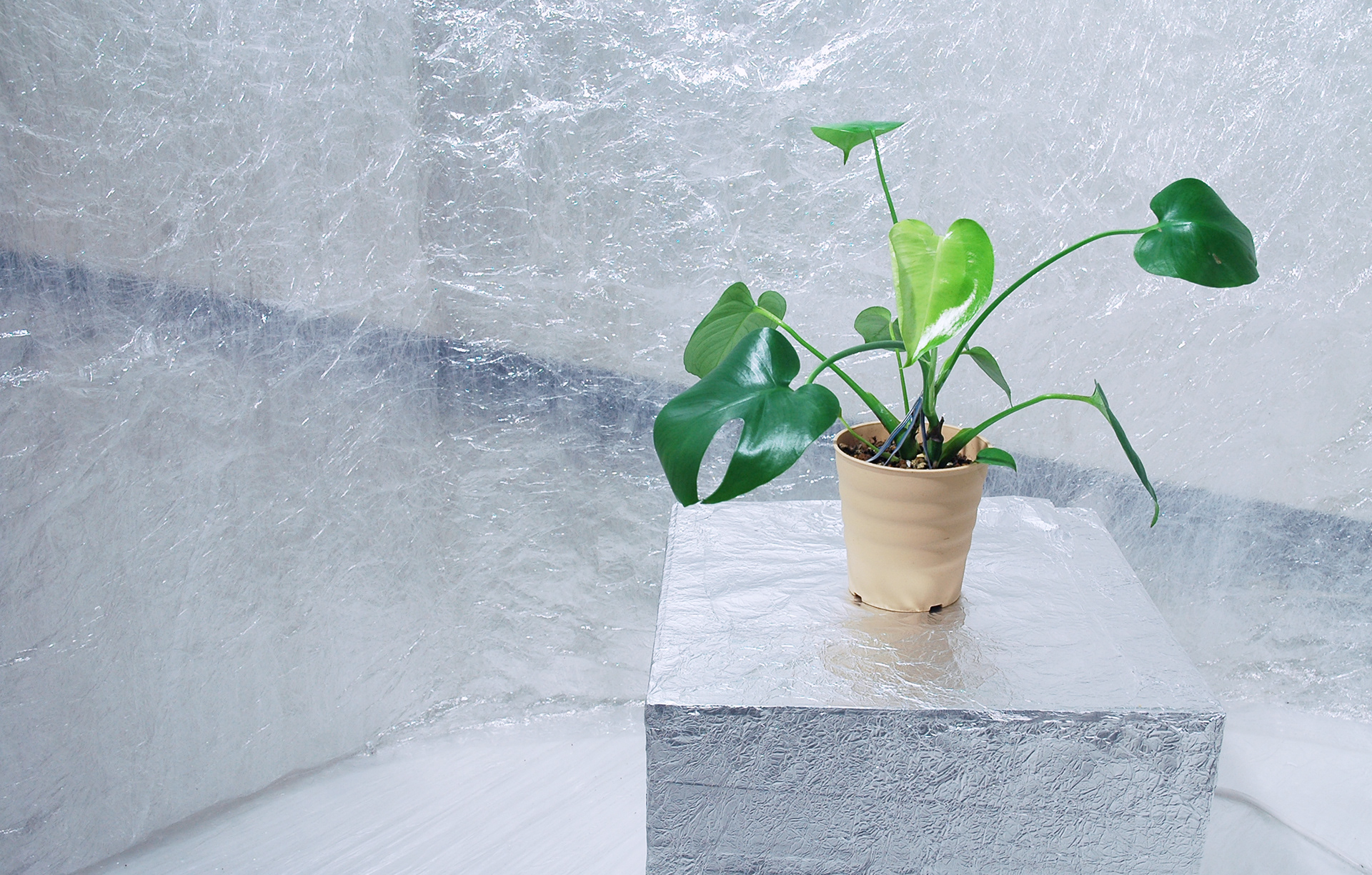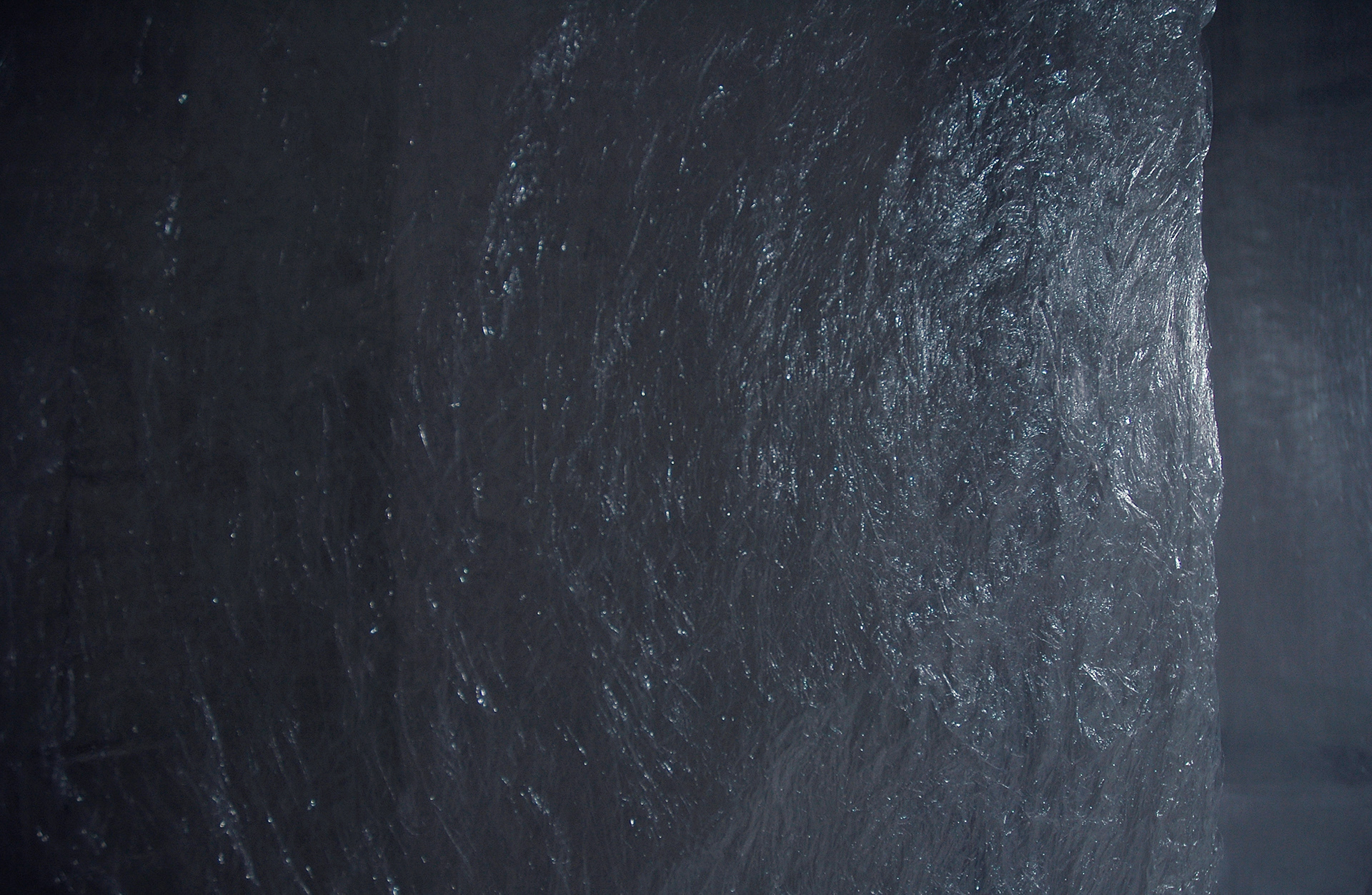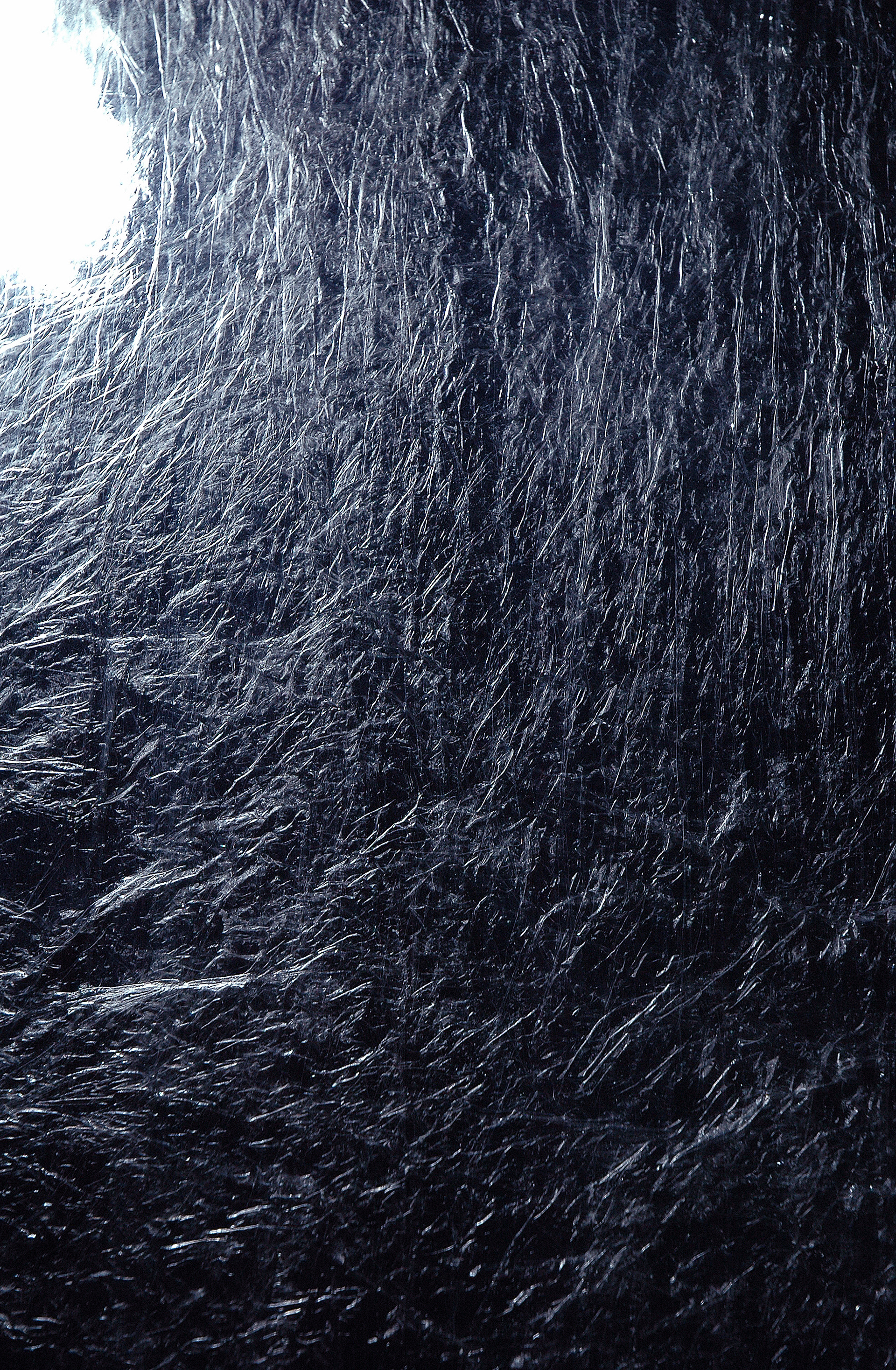 This "TECHTILE" integrates tactile design and cutting-edge technology to construct the venue with new values of tactile senses towards design. 
One of our most primordial tactile experiences has to do with ice: the acute sensation of touching ice; the satisfying sense of stepping on frost crystals. 
In an attempt to evoke unconsciously the sensations brought upon by ice, we used common household item plastic cling wrap. By layering over 10,000m of wrap we managed to recreate the sensation of stepping on icicles.
根源的な触覚「tactile」 について思考を巡らせるうち、最終的に「氷」に行き着きました。例えば、冷たさで鋭敏になる触覚。霜柱を踏んだときの触覚的な快感。
先端技術を基盤とした触覚の新しい価値とデザインを考える展覧会 「テクタイル」の会場構成を担当しました。氷と関わる多くの触体験を無意識に思い出すような場所を作るために、食品用ラップフィルムを数十枚重ねました。触れるとまさに薄い氷をつぶしたような音を立て、触体験を刺激する空間です。
NOSIGNER (Eisuke Tachikawa)
TECHTILE Executive Commitee