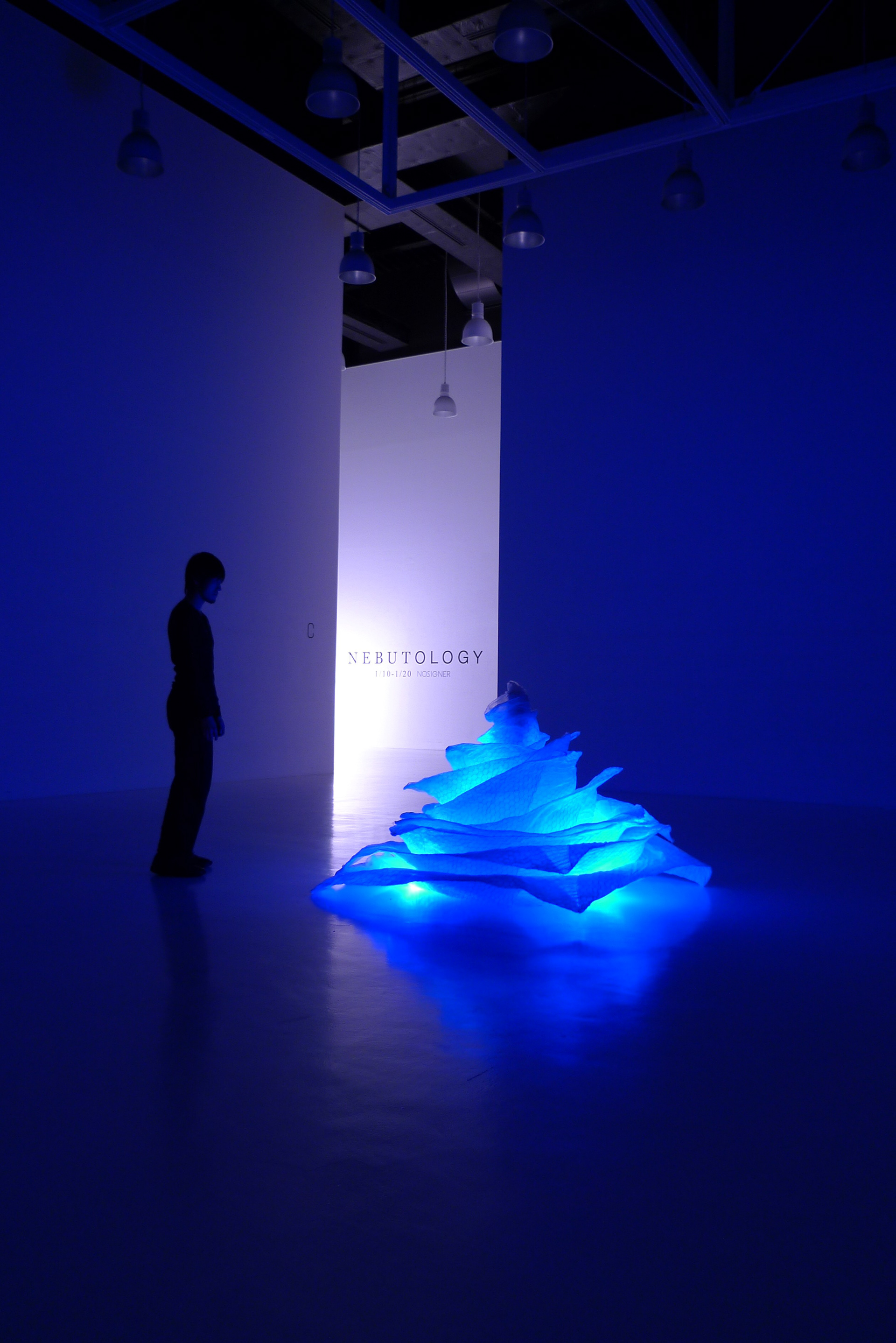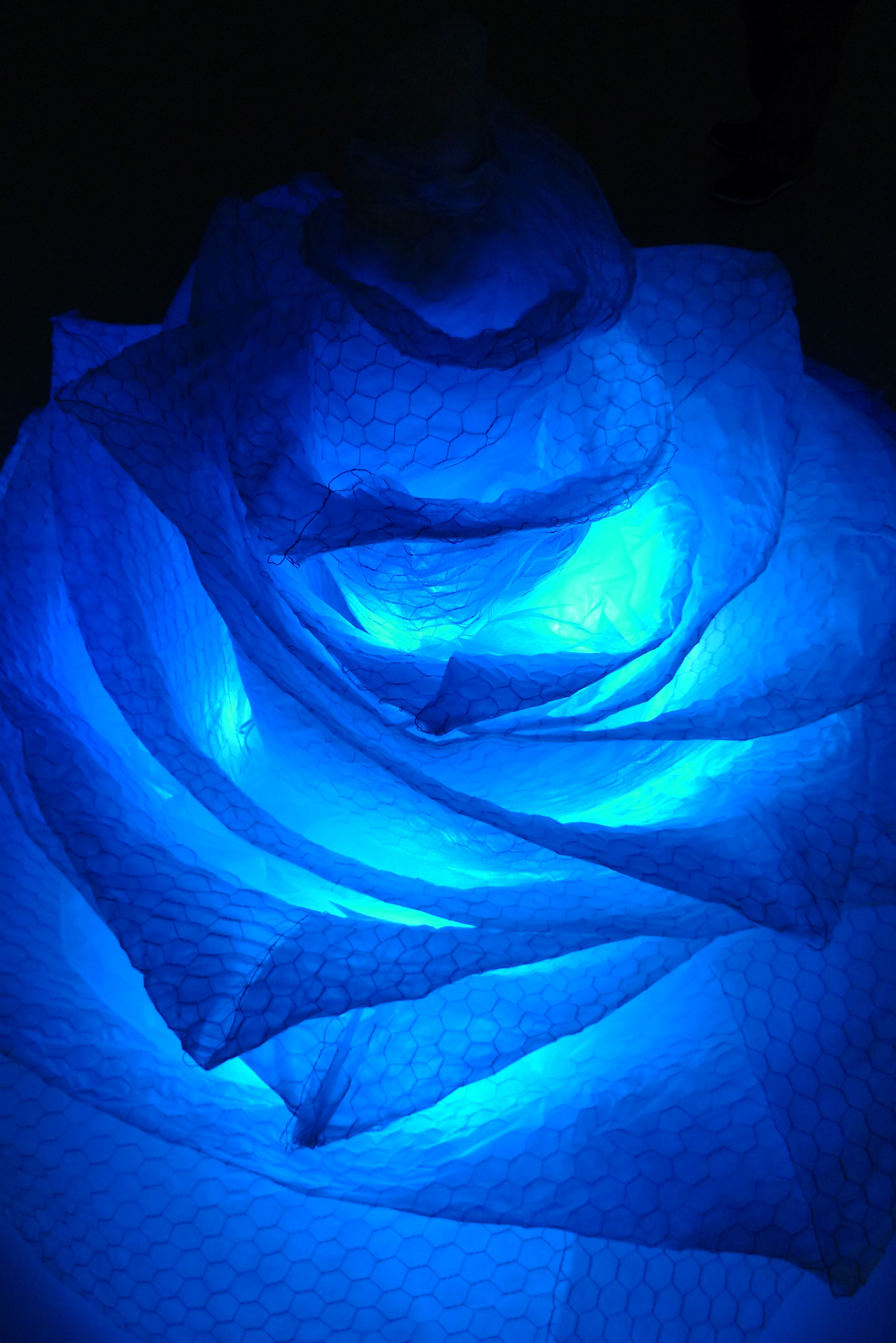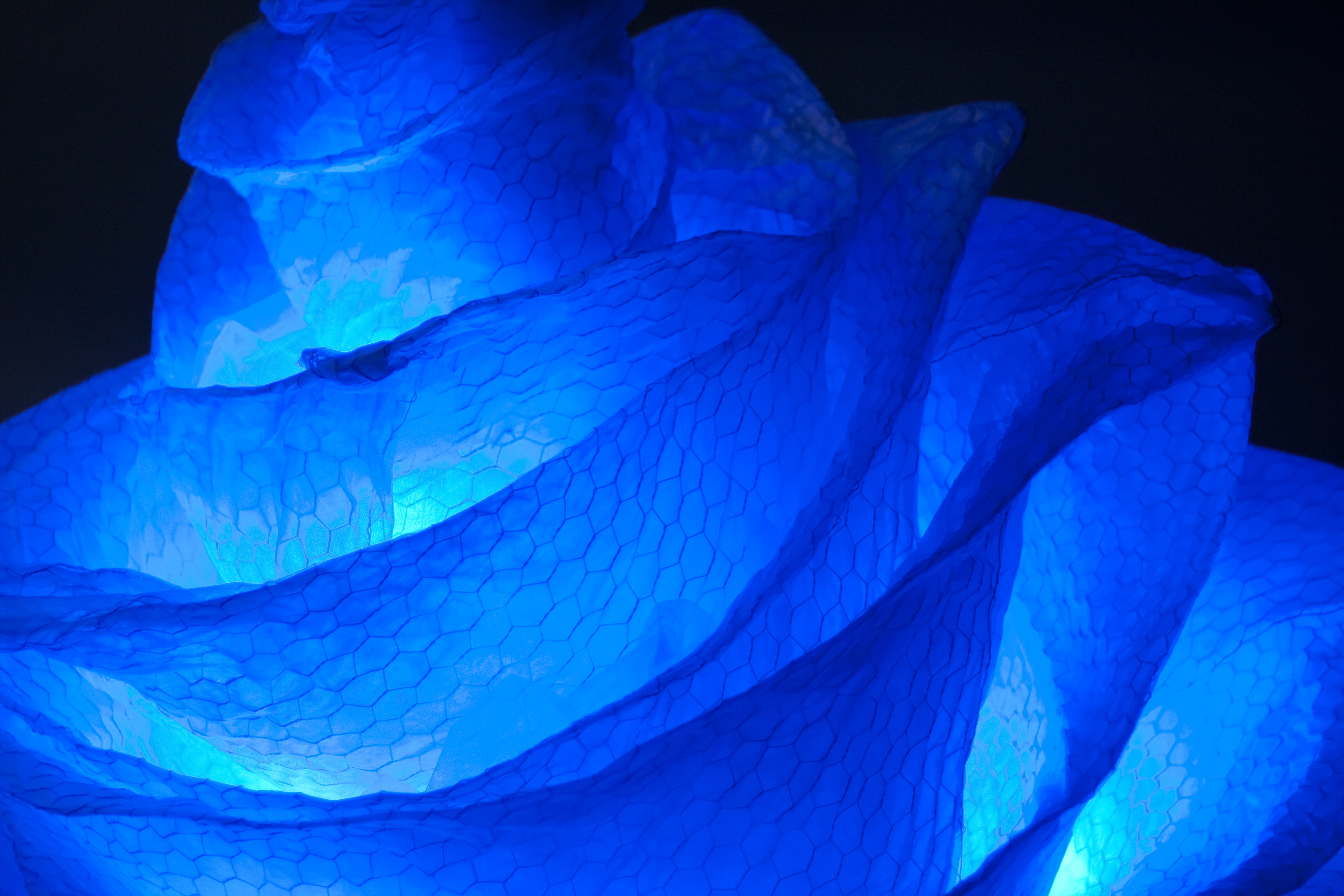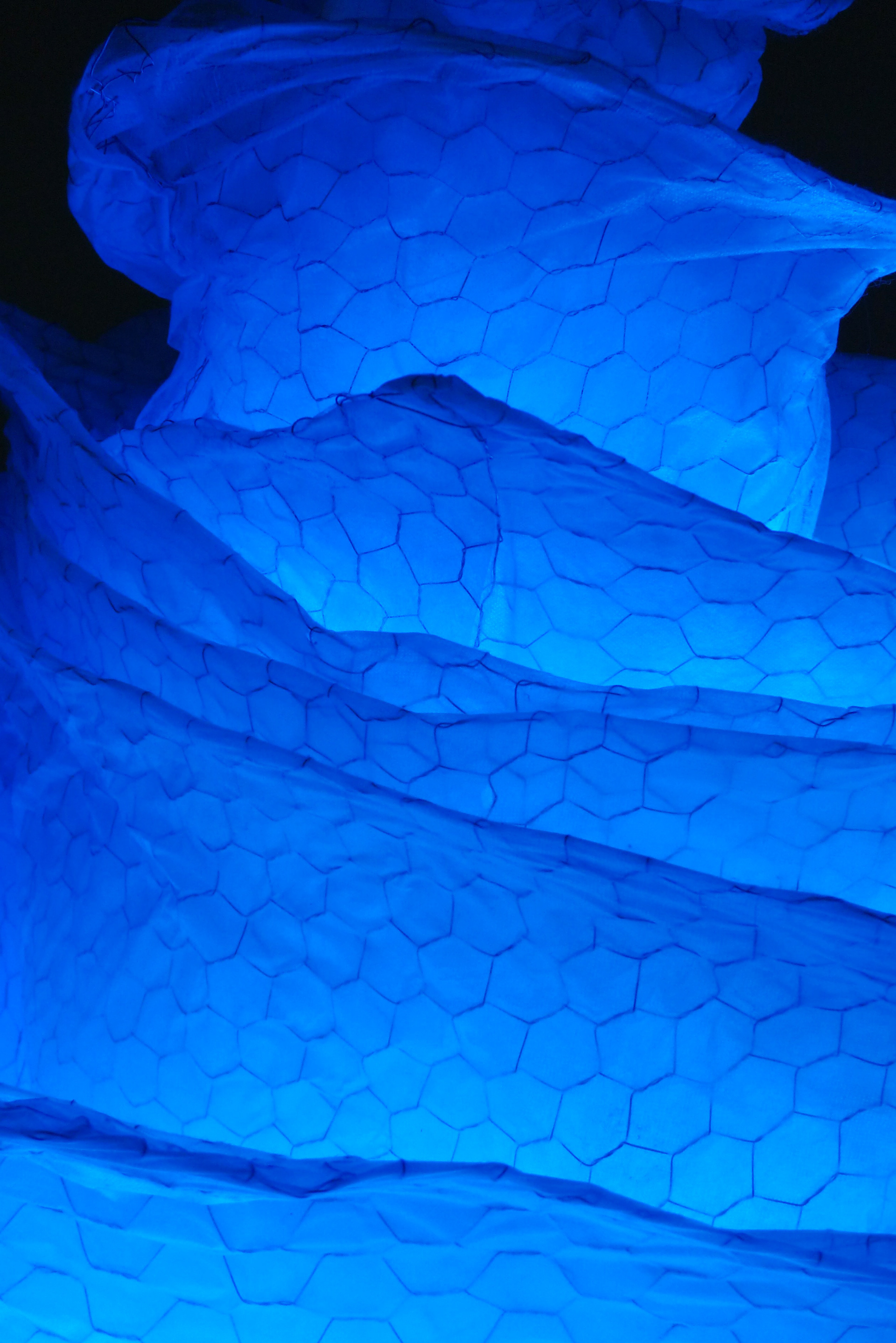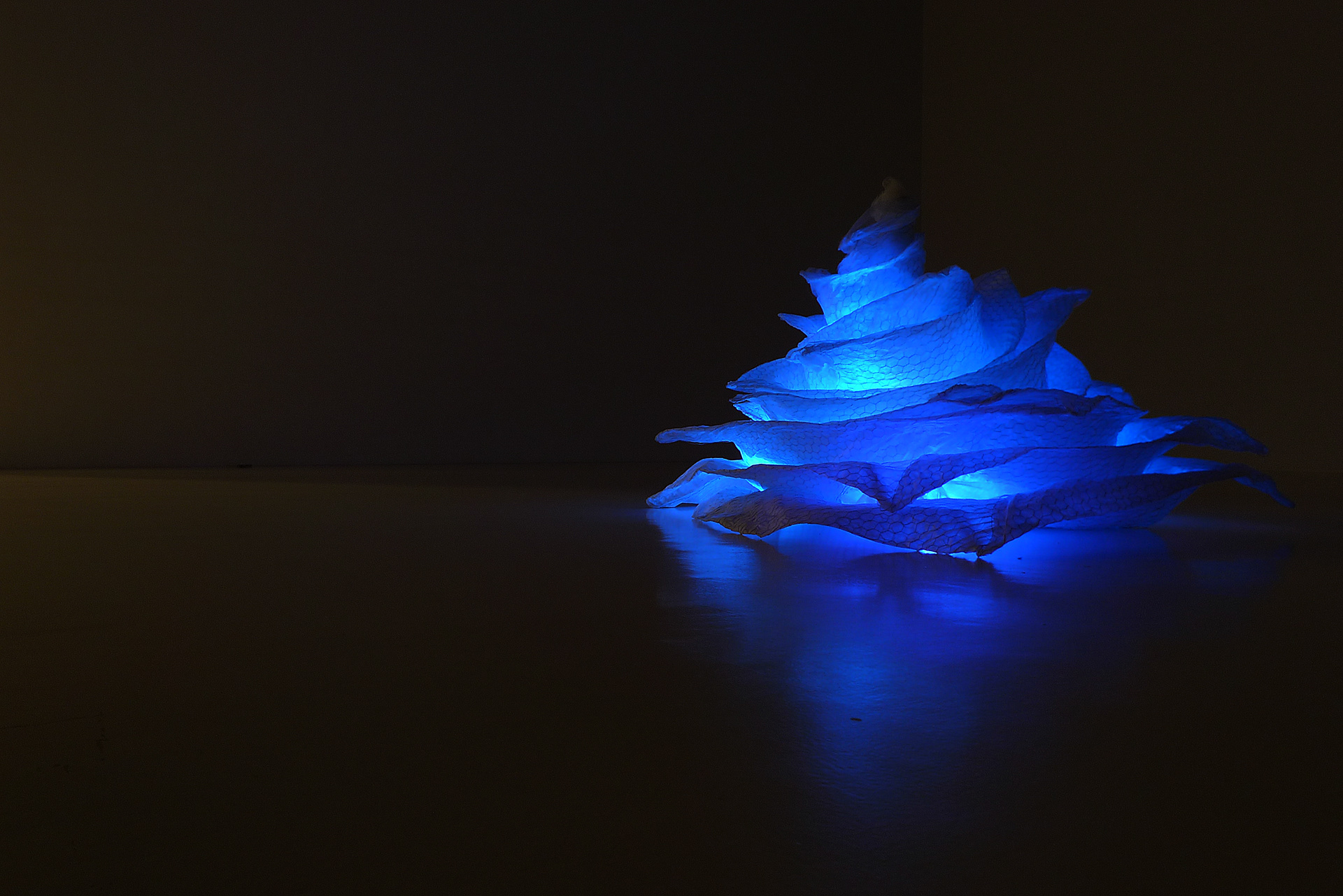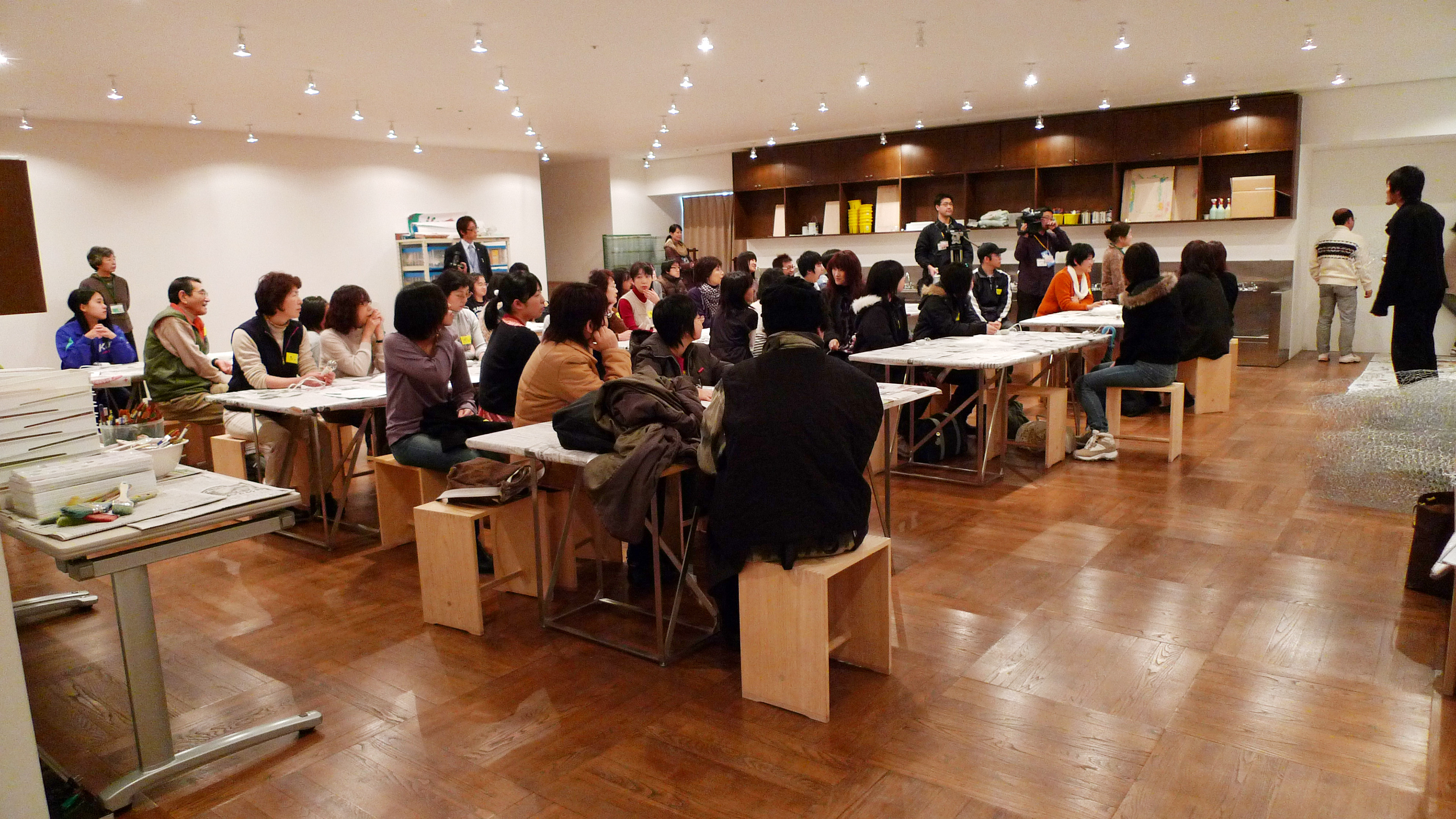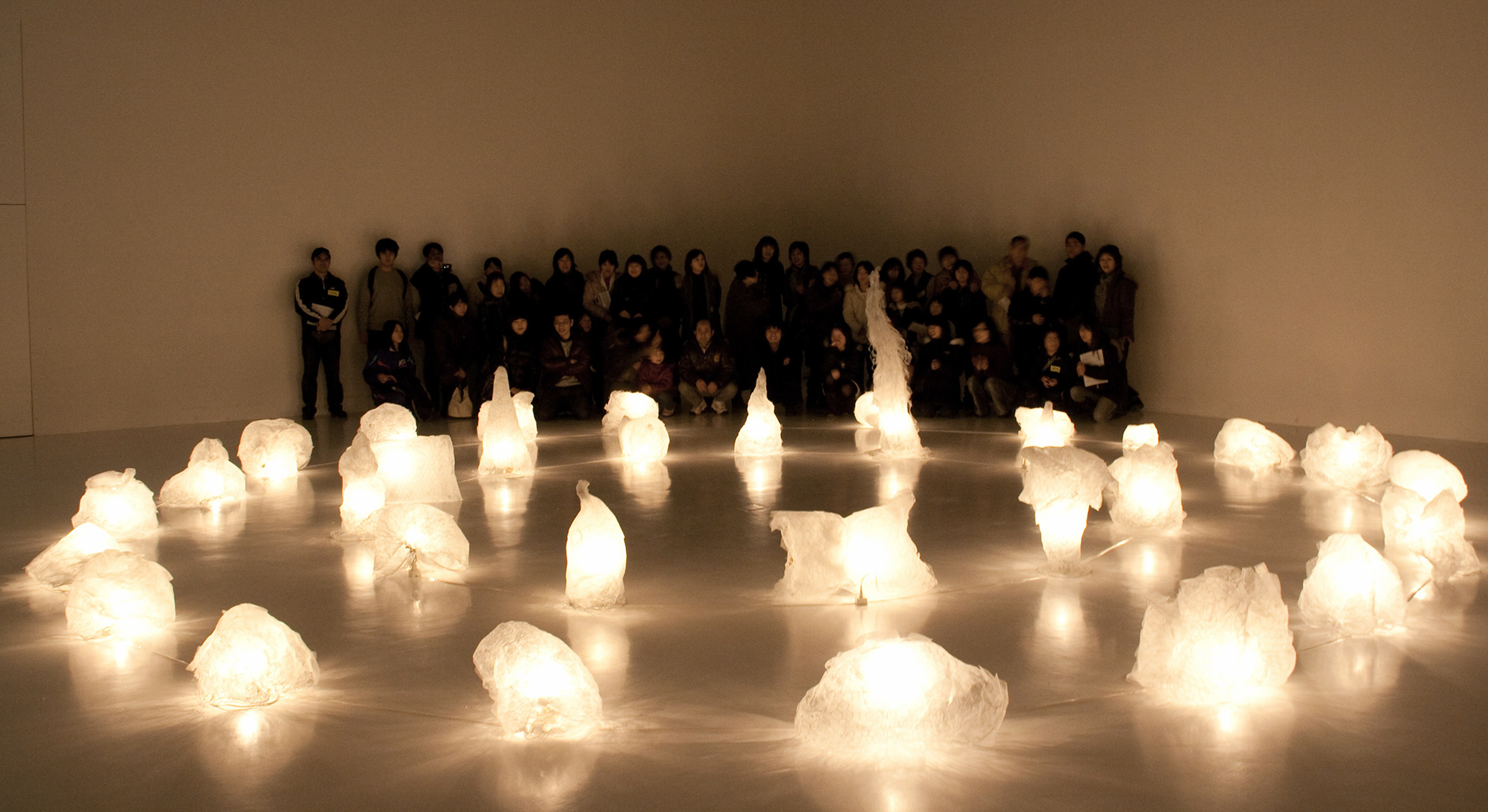 We conducted a workshop and exhibition at the Aomori Museum of Art in which we aimed to explore and rediscover "Nebuta"

—

one of the most famous float festivals in Japan. We collaborated with Nebuta craftsman Ryusei Uchiyama to create NEBUTOLOGY, a participatory exhibition in which we engaged visitors in a meditation on new possibilities for Nebuta. NEBUTOLOGY: BLUEROSE Blue roses don't exist in nature as a result of genetic limitations being imposed upon natural variance. For years scientists have attempted to defy nature

—

to no avail. However, in 2008, a breakthrough involving genetic engineering enabled the blue rose to finally come to fruition. We created a rose-shaped Nebuta, which, for many generations, has remained unchanged as it has been passed down. In our efforts in changing the Nebuta's shape and staging the NEBUTOLOGY exhibition, we were reminded of the scientific challenges that presented themselves in developing a blue rose. Borrowing from the principles of the ribbon corsage, we created a blue rose 2 meters in diameter. The sculpture, when unwound, is reduced to a 30 meter long wire-mesh ribbon.
NEBUTOLOGYは、薔薇の姿をした「ねぶた」です。「青い薔薇」は、歴史上多くの研究者が実現を試みてきました。BLUE ROSEという英単語が「不可能」という意味をも持つほど困難な挑戦でしたが、遺伝子組み換えを利用した新たな試みにより2008年に実現しました。青森で長く伝えられてきた「ねぶた」に対し新たな試みを行う本展覧会を、青い薔薇を実現するため困難に挑んだ研究に重ねて表現しています。直径2メートルの青いバラを作り上げる造形はリボンコサージュの製法に習っており、ほどけば長さ30mのリボン状の金網に還元されます。
NOSIGNER (Eisuke Tachikawa)
Client
Aomori Museum of Art


Collaboration