A product designed to support agriculture.
Located in the northern Kanto region, Oyama city in Tochigi prefecture is known for its major production area of Kanpyo (dried shavings of calabash), with a cultivation history of over 300 years. However, the amount of harvest and production is rapidly decreasing. The development of stable commodities that contribute to expanding consumption started to become in demand. There are many cases of highly designed local products with little success in sales. Therefore, we questioned what kind of design was needed to develop an attractive brand to contribute to regional revitalization.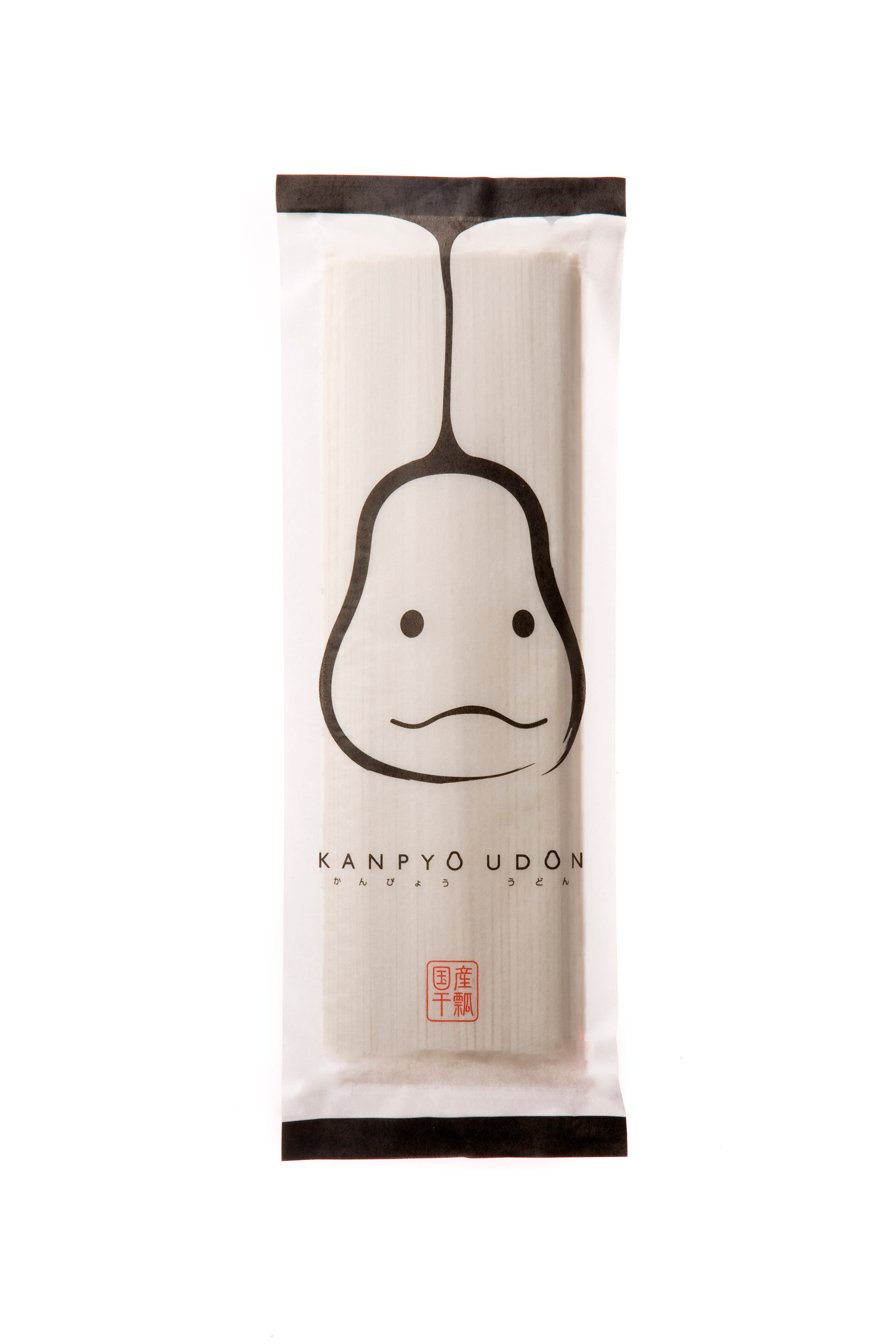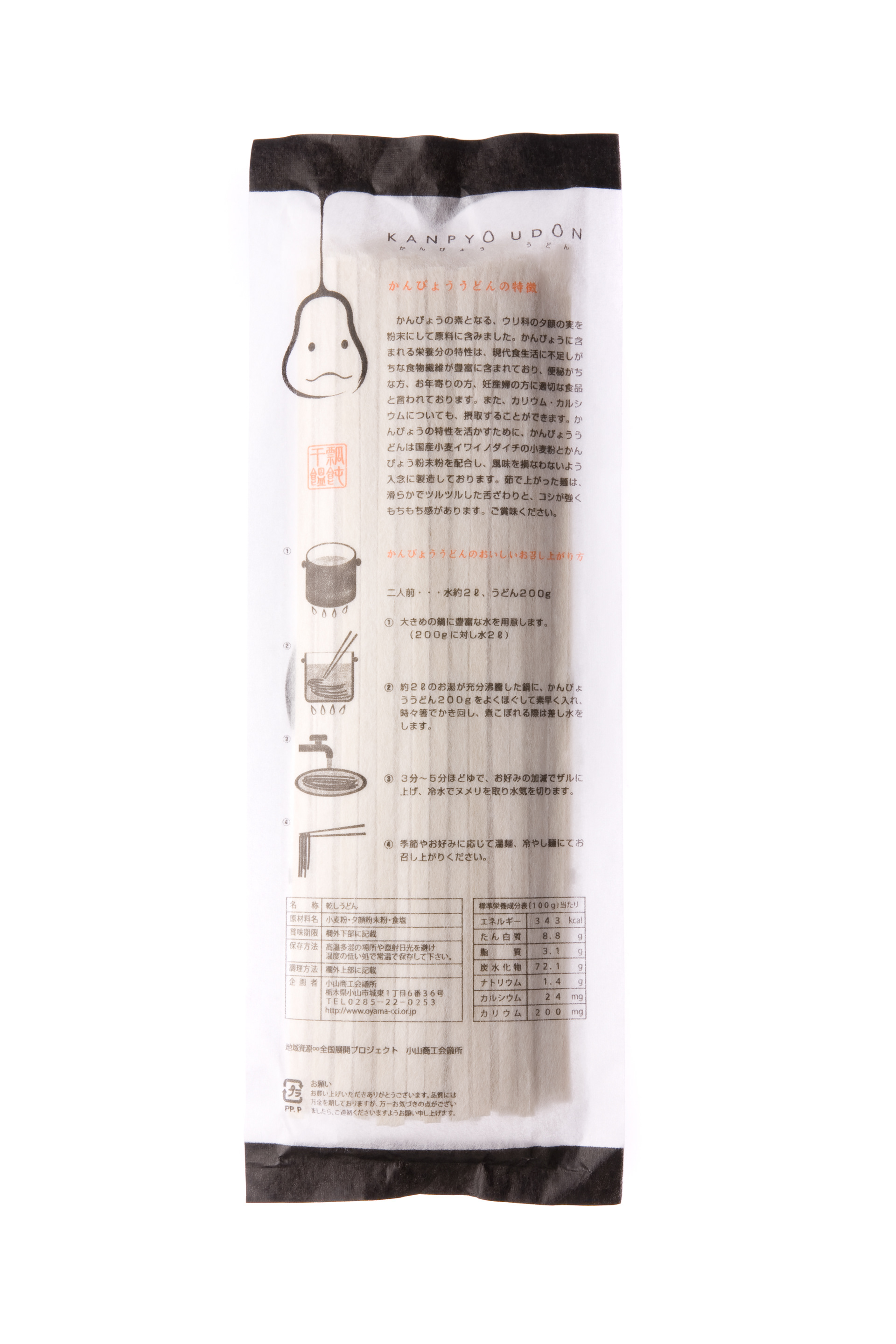 Sublimate agricultural products into a Japanese character.
We worked on the packaging design for Kanpyo Udon. This product consists of a Kanpyo powder mixed and developed by the Oyama City Chamber of Commerce. We designed an original character using "Fukube" (the raw material of Yugao, which is a fruit) as the main motif. To attract the customer's attention in stores, we developed a character with a fun expression as an image that one could easily remember, in a place of the competition alongside other brands. By drawing the character on "washi" (a type of Japanese paper), it expressed a worldly view reminiscent of Hakuin Zenji's "Darumazu" [1]where we linked its luxurious style to the restaurant. Related tools, such as shopping bags looking like a bundle of udon noodles and the cylindrical gift box, are also designed to show a fun vibe.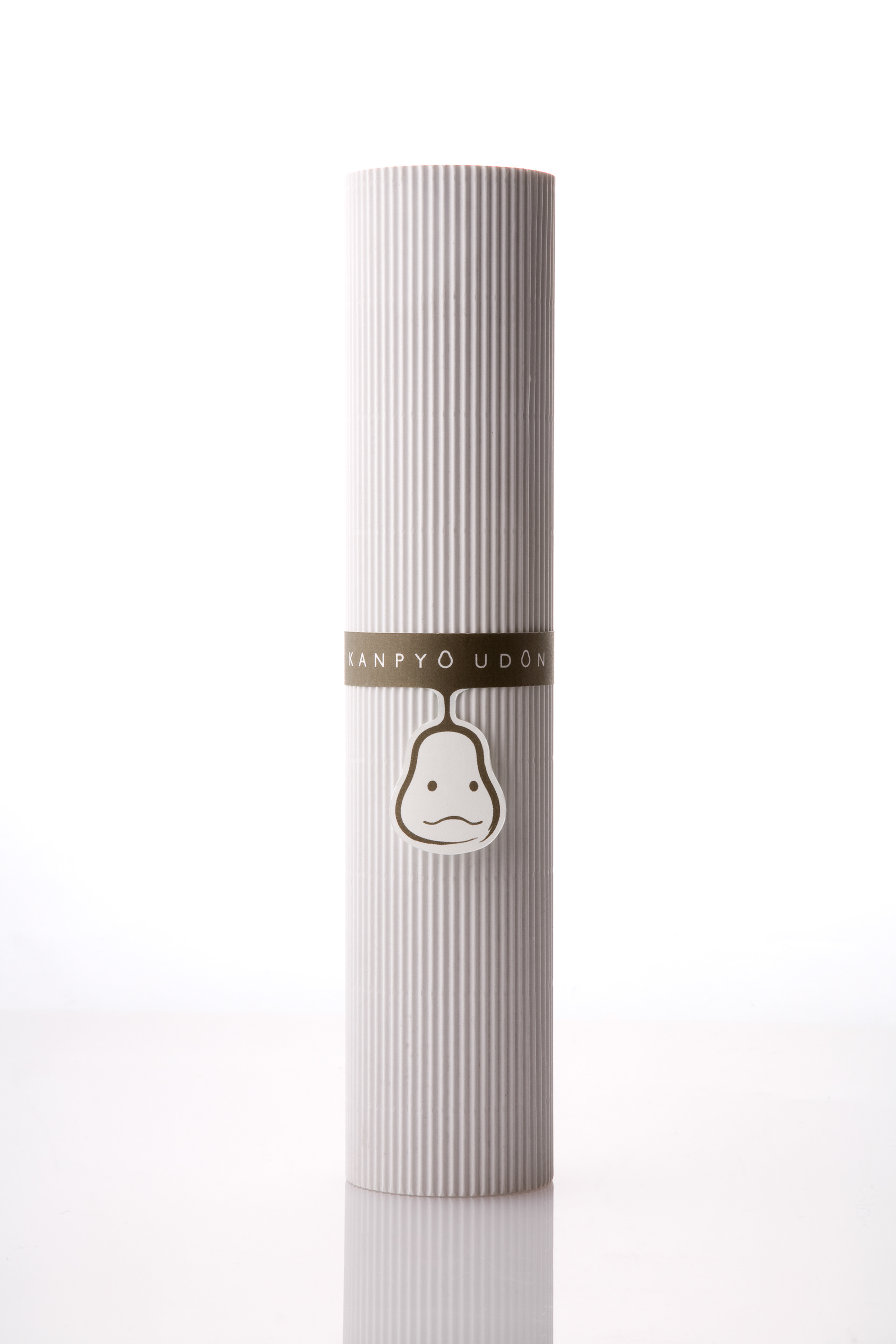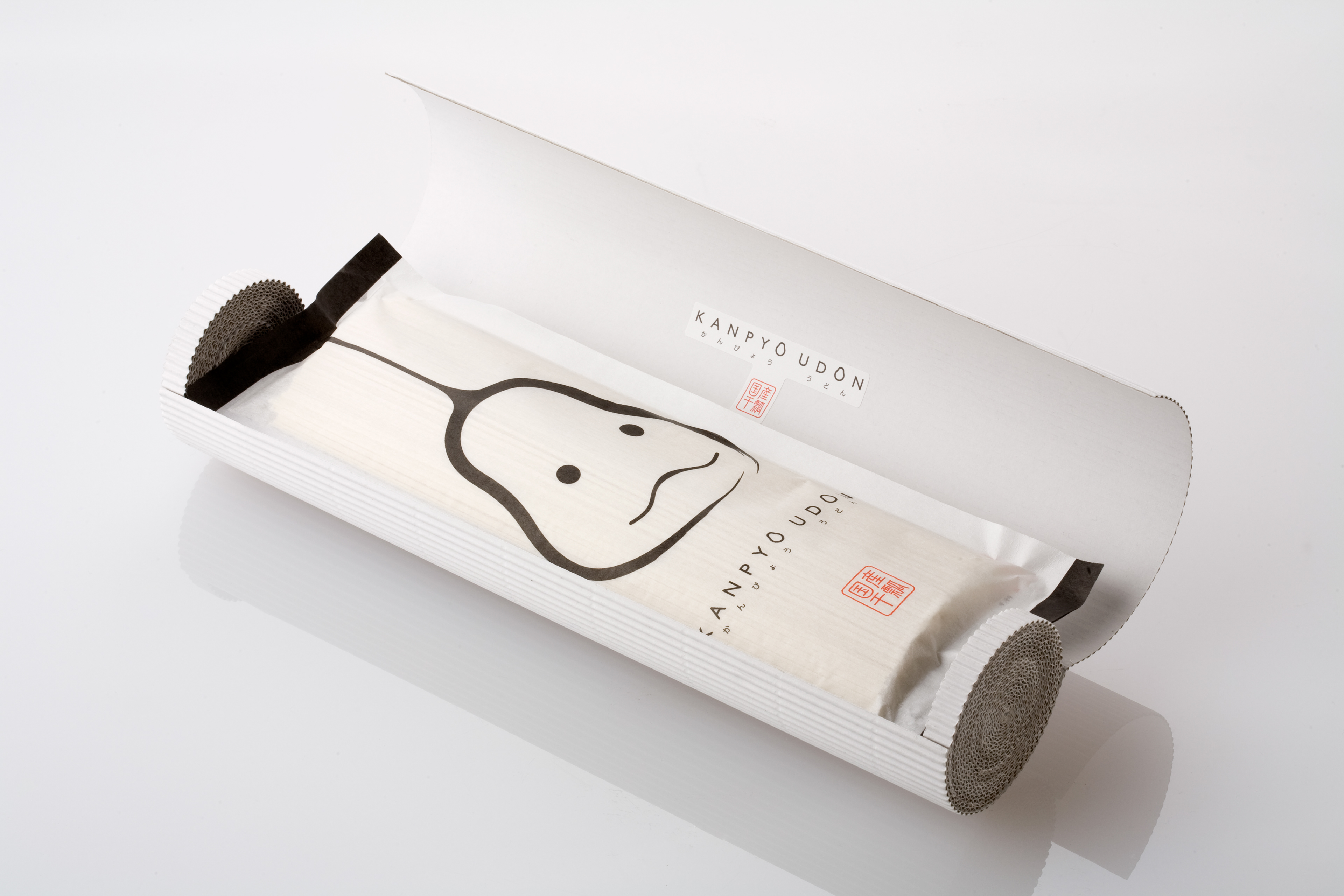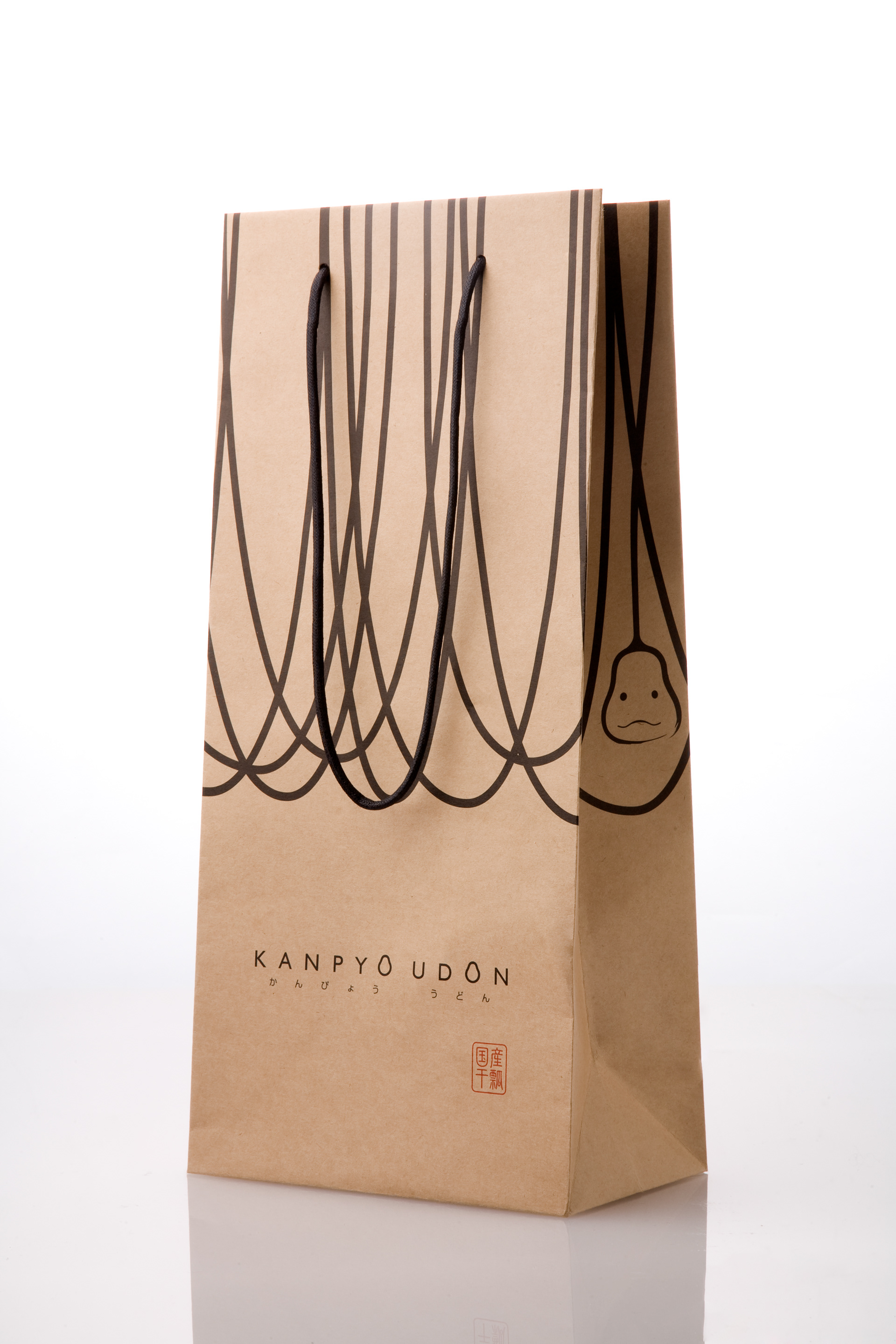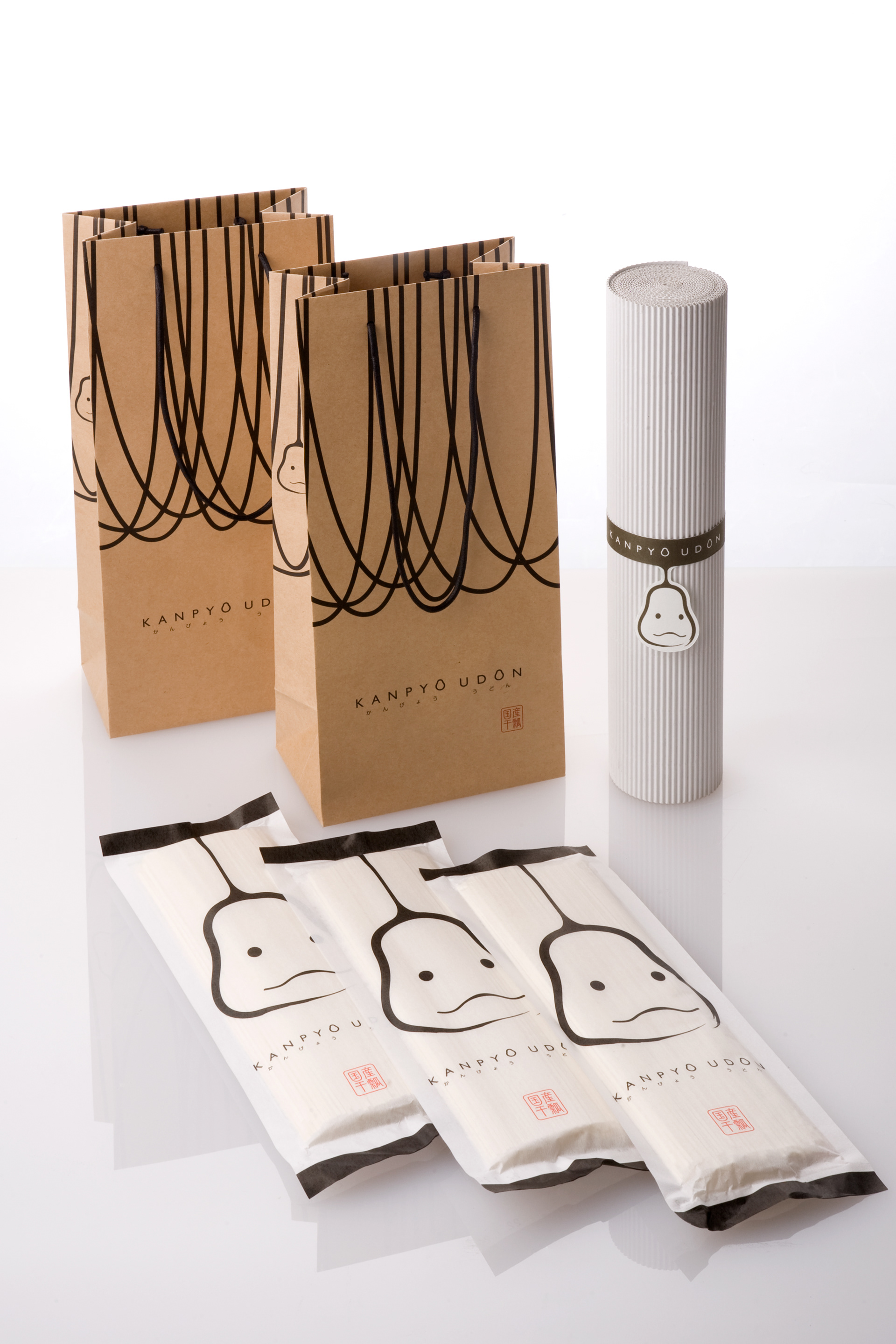 A character loved by the region, awarded as one of the world's best food package designs.
"Kanpyo Udon" gained popularity, becoming a commodity continuing to sell even after its first release of more than ten years ago. It was also granted with the PLATINUM AWARD at PENTAWARDS, gaining the title as the world's best food packaging. In response to this, the original character is now with the Oyama City Chamber of Commerce, as a city-approved character named "Kapyomarukun." The character design developed for this packaging has since left the designer's hand, however, still loved by and contributing to the region.
Design for Asia Award: Bronze (2009)
PENTAWARDS: PLATINUM AWARD (2009)
JPDA Award: Bronze (2011)
Art Direction
NOSIGNER (Eisuke Tachikawa) 
Graphic Design
NOSIGNER (Eisuke Tachikawa)
Product Designer
NOSIGNER (Eisuke Tachikawa)