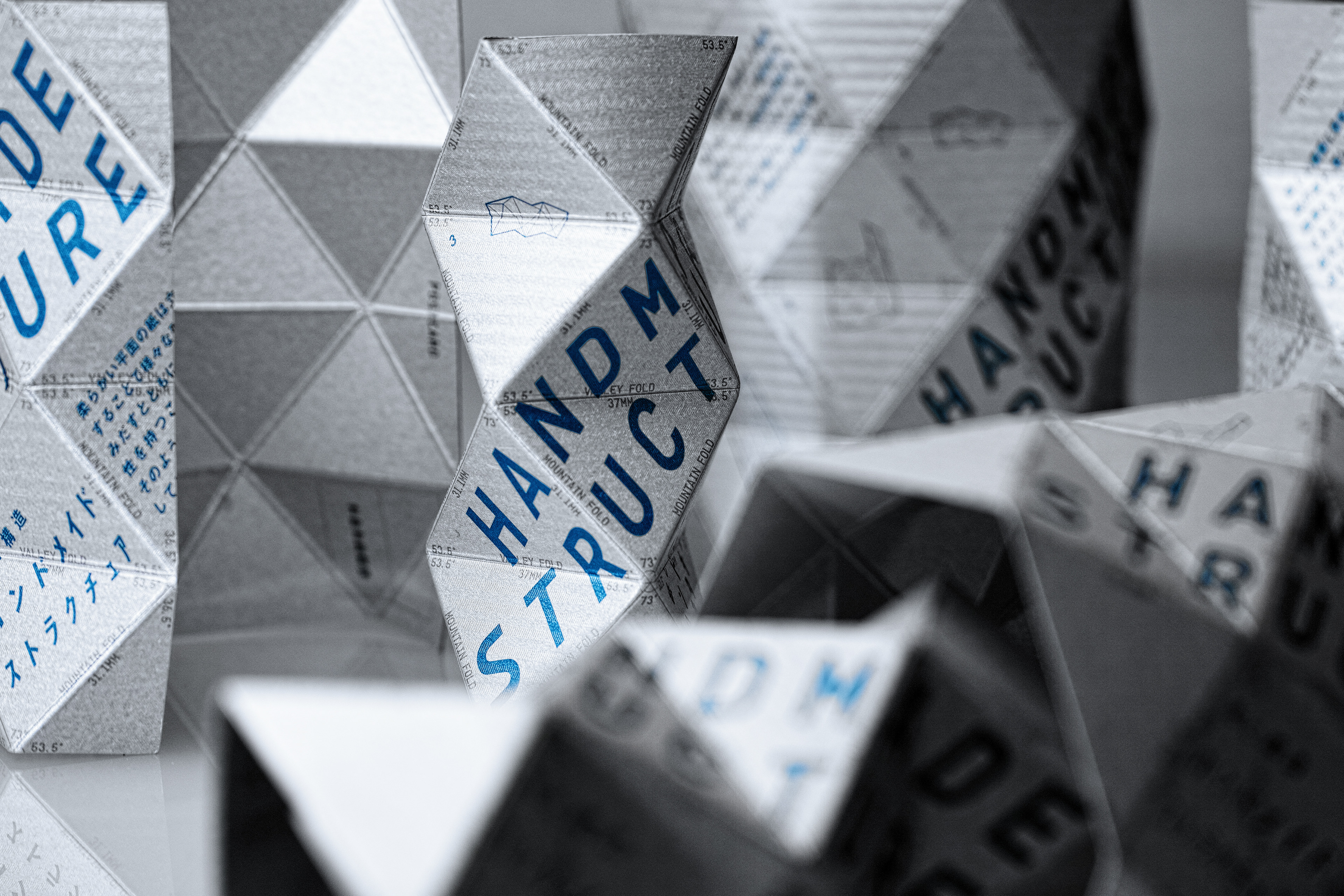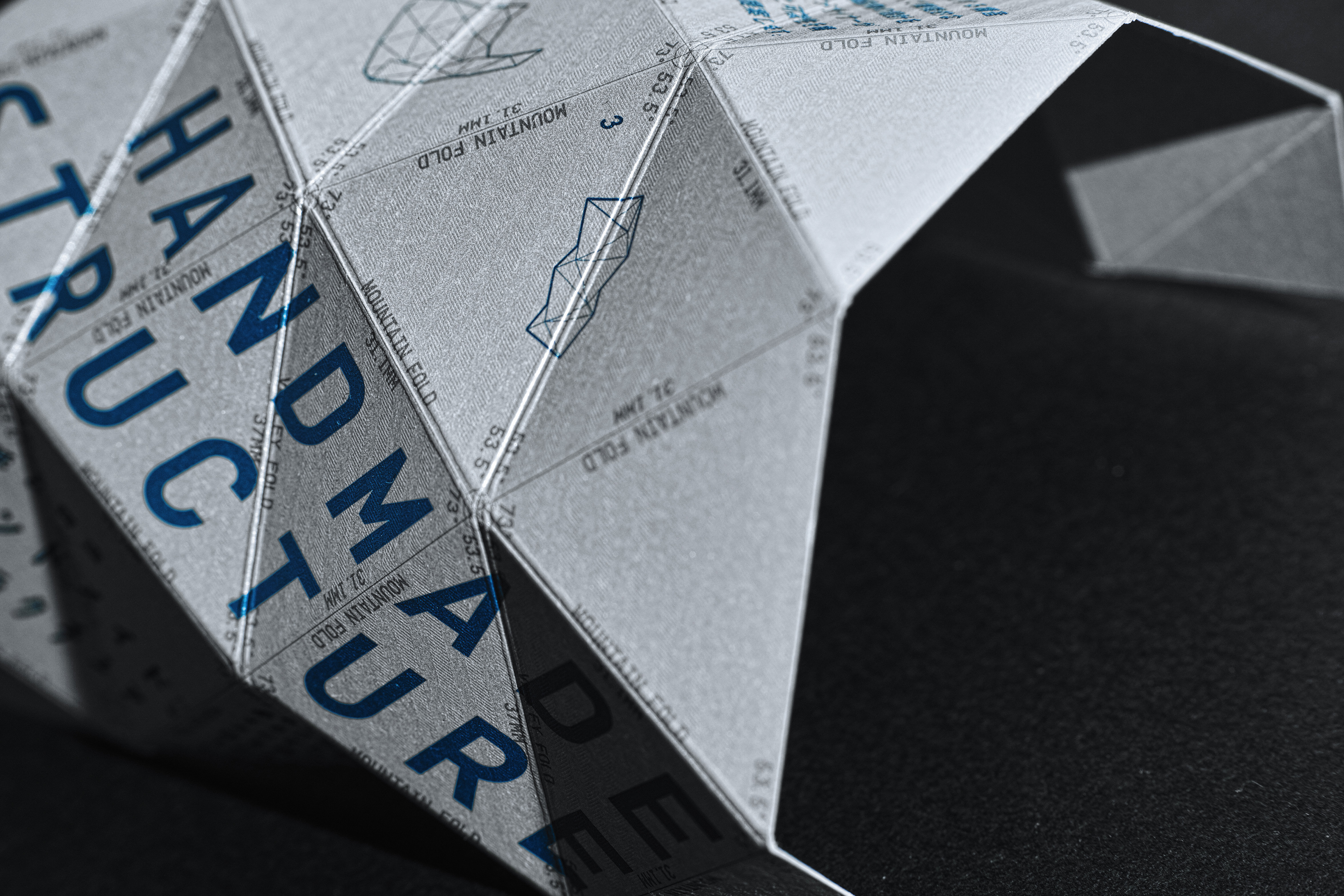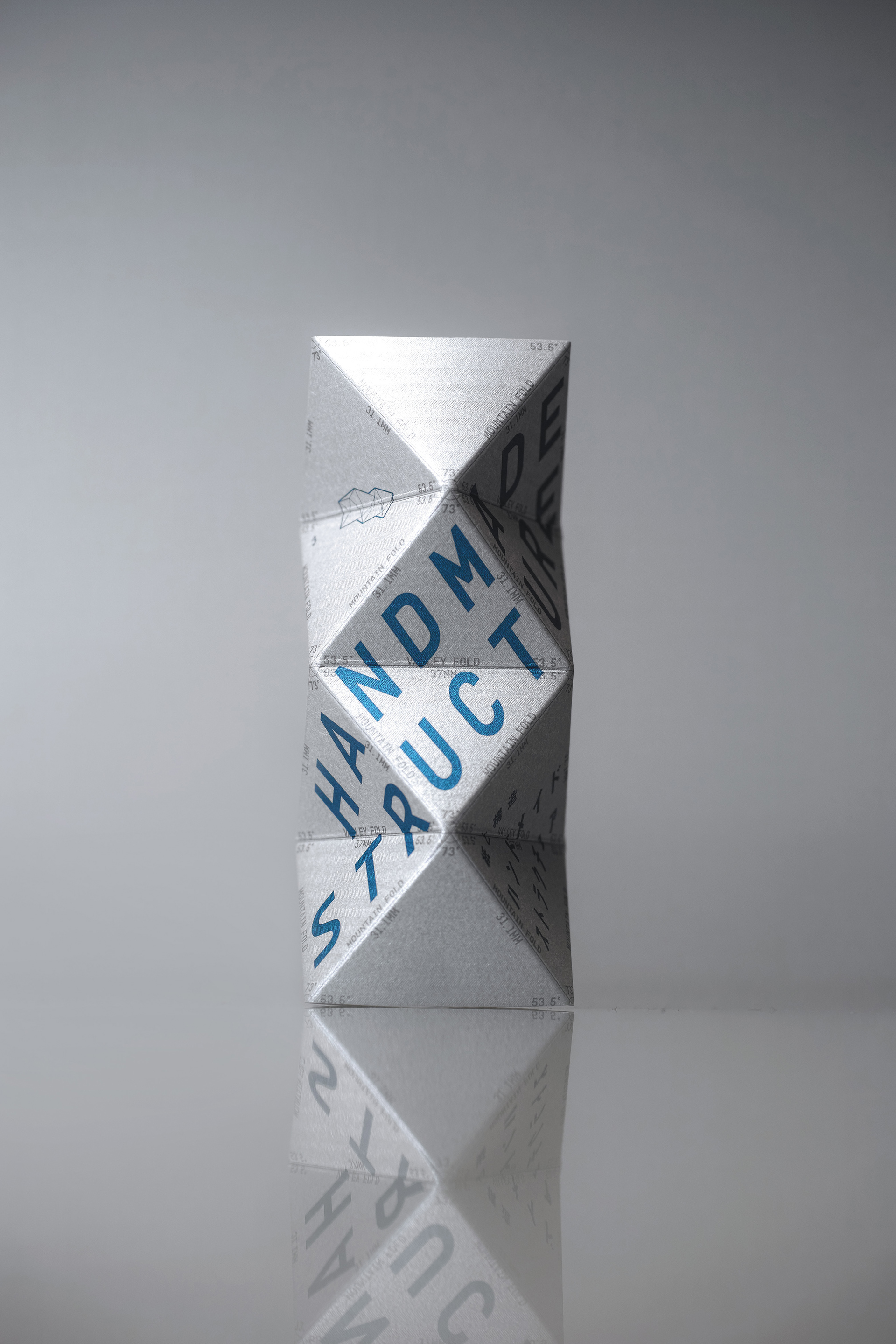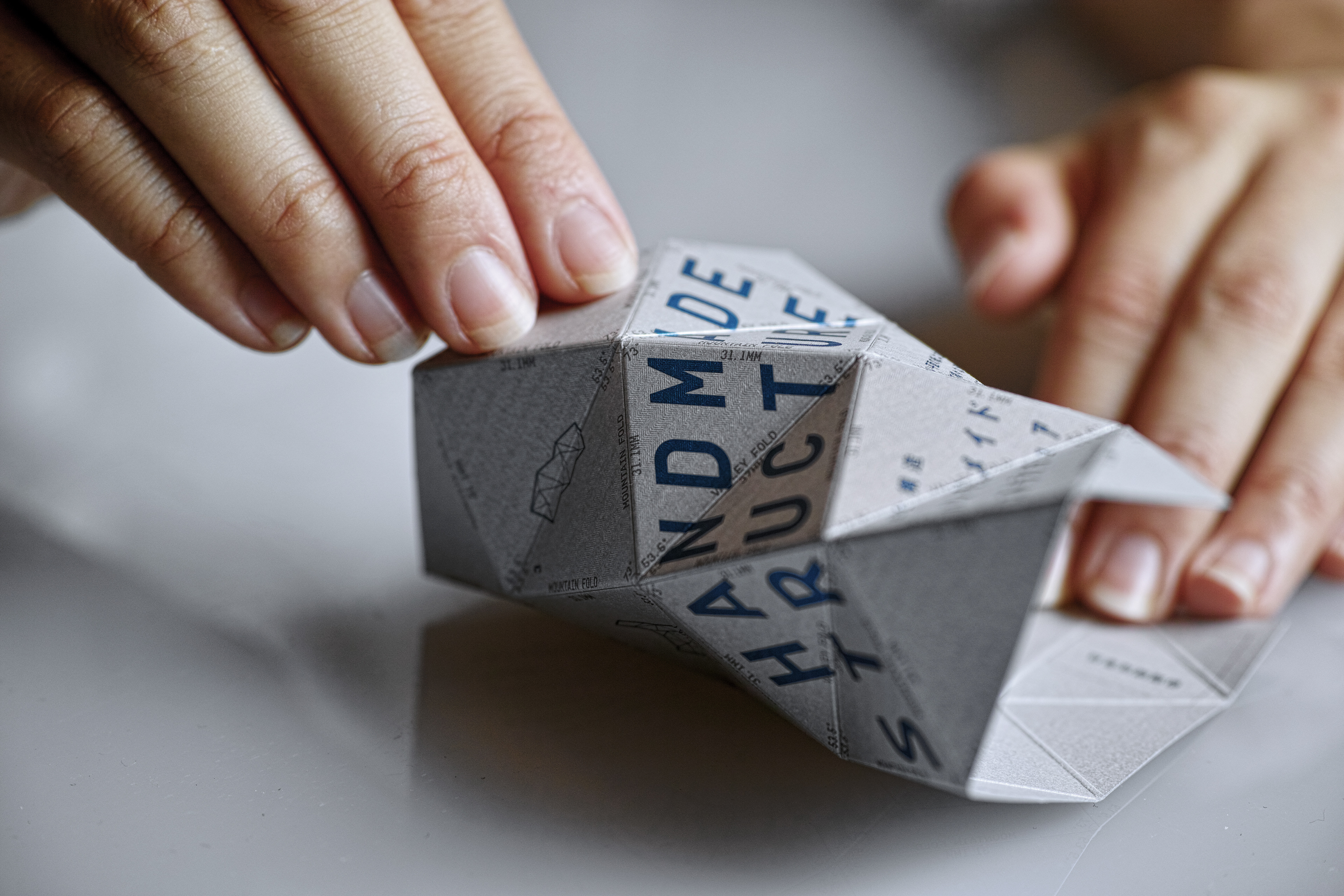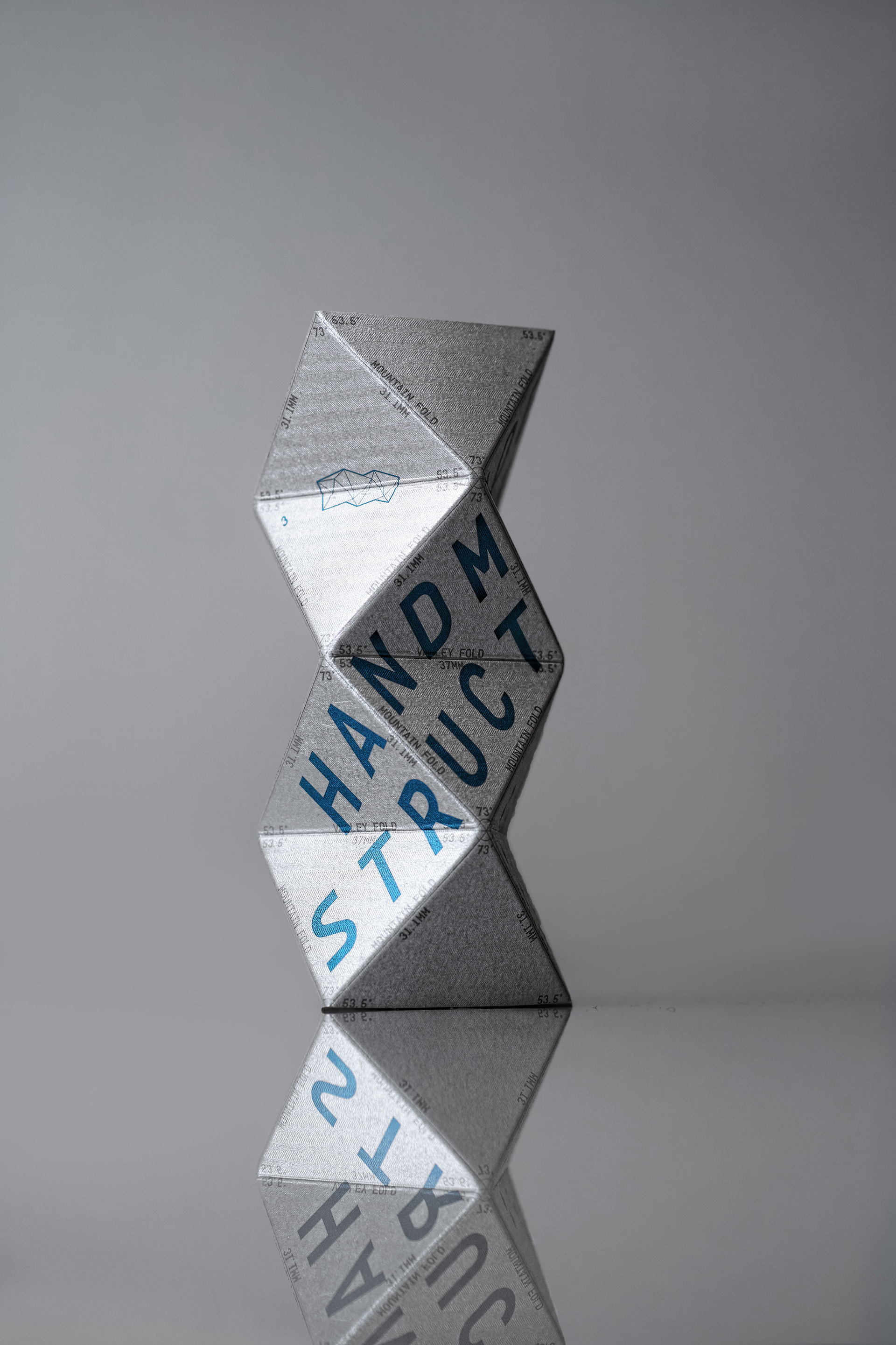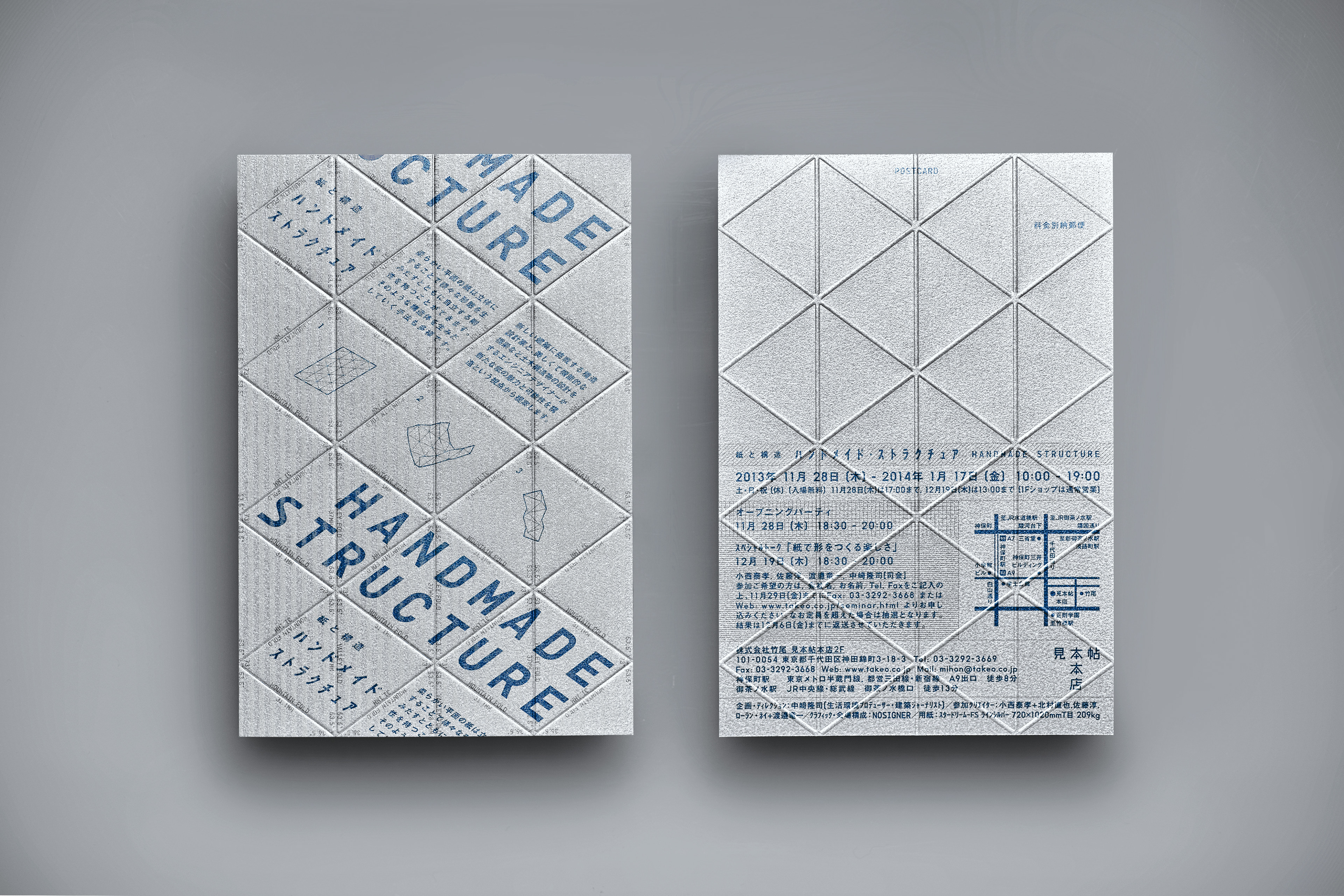 We managed art direction and venue arrangements for "Handmade Structure," an exhibition that gestured towards new attractions within paper, from the point of view of structure. For the direct marketing materials and the sample book, we chose a folding process. The finished product resembles a wooden shingle construction. Assembling the materials communicated the concept of the exhibition itself. The exhibition was held at Takeo Co., Ltd.'s showroom space, Mihoncho Honten. The shingle-like construction was used for the venue as well to express the many possibilities that are born when structural design and paper come together.
新たな紙の魅力を構造の視点から提案する展覧会「ハンドメイド・ストラクチュア」展のアートディレクションと会場設計を担当しました。 DMと見本帳には、折り曲げることで折板構造を形成できるような加工を施し、組み立てることで展覧会のコンセプトそのものが伝わる仕組みになっています。 株式会社竹尾 見本帖本店にて行われたこの展覧会では、会場設計においても折板構造を利用し、構造デザインと紙が出会うことで生まれる可能性を、空間設計を通して端的に表現しています。
HANDMADE STRUCTURE
Art Direction


NOSIGNER (Eisuke Tachikawa)
Graphic Design
NOSIGNER (Eisuke Tachikawa, Toshiyuki Nakaie) 
Client
Takeo CO., LTD
Photo
NOSIGNER
Social design for evolution.