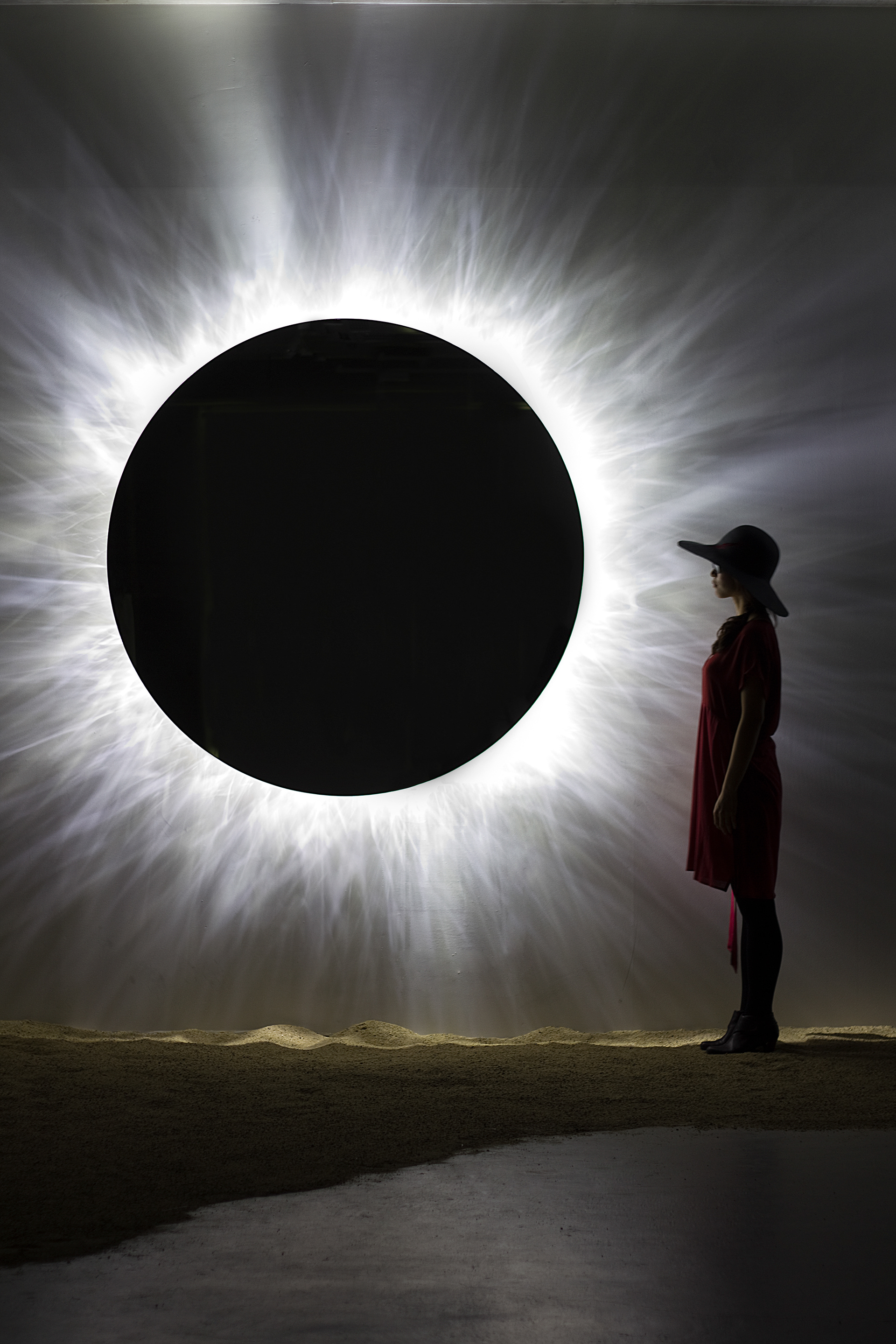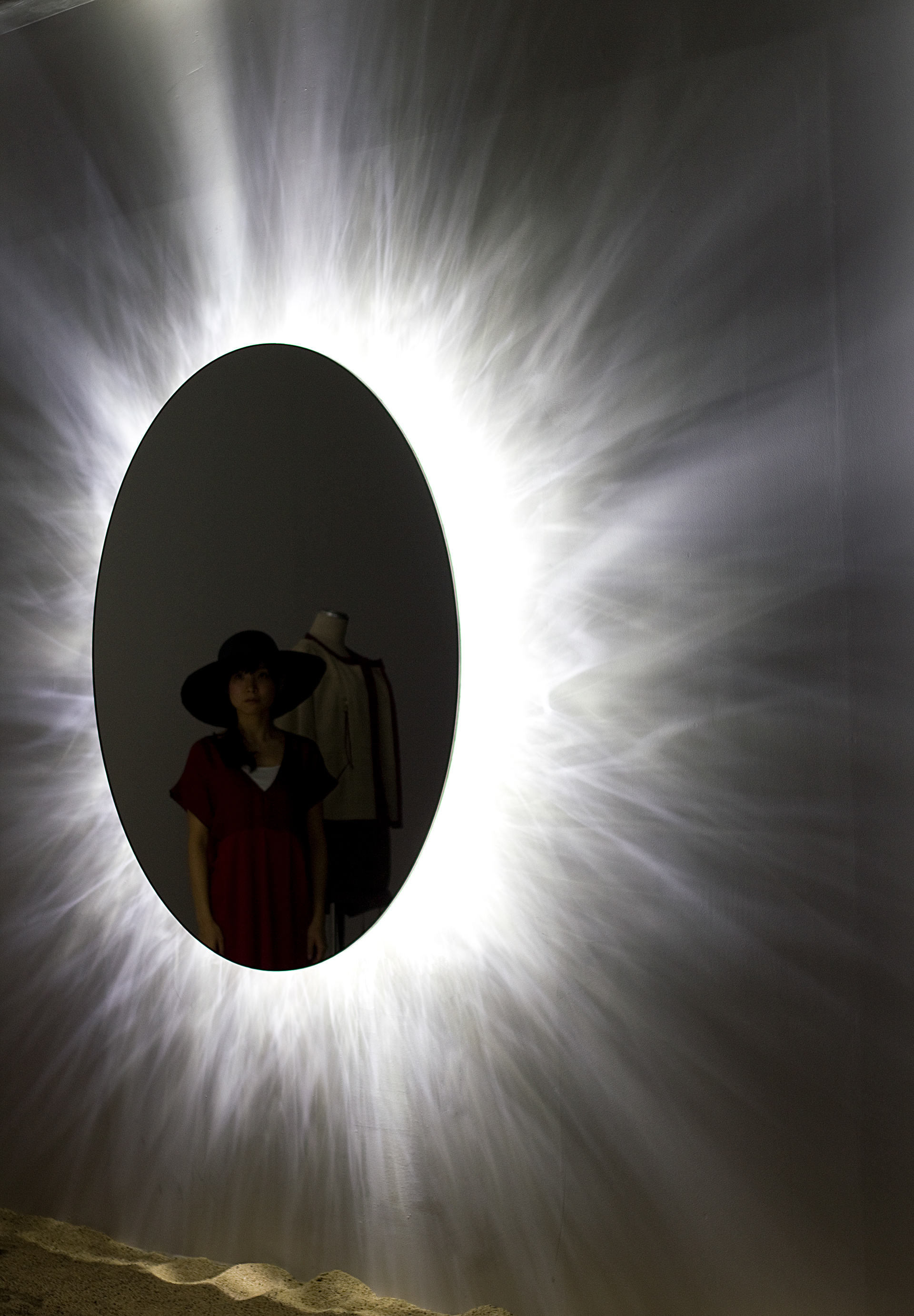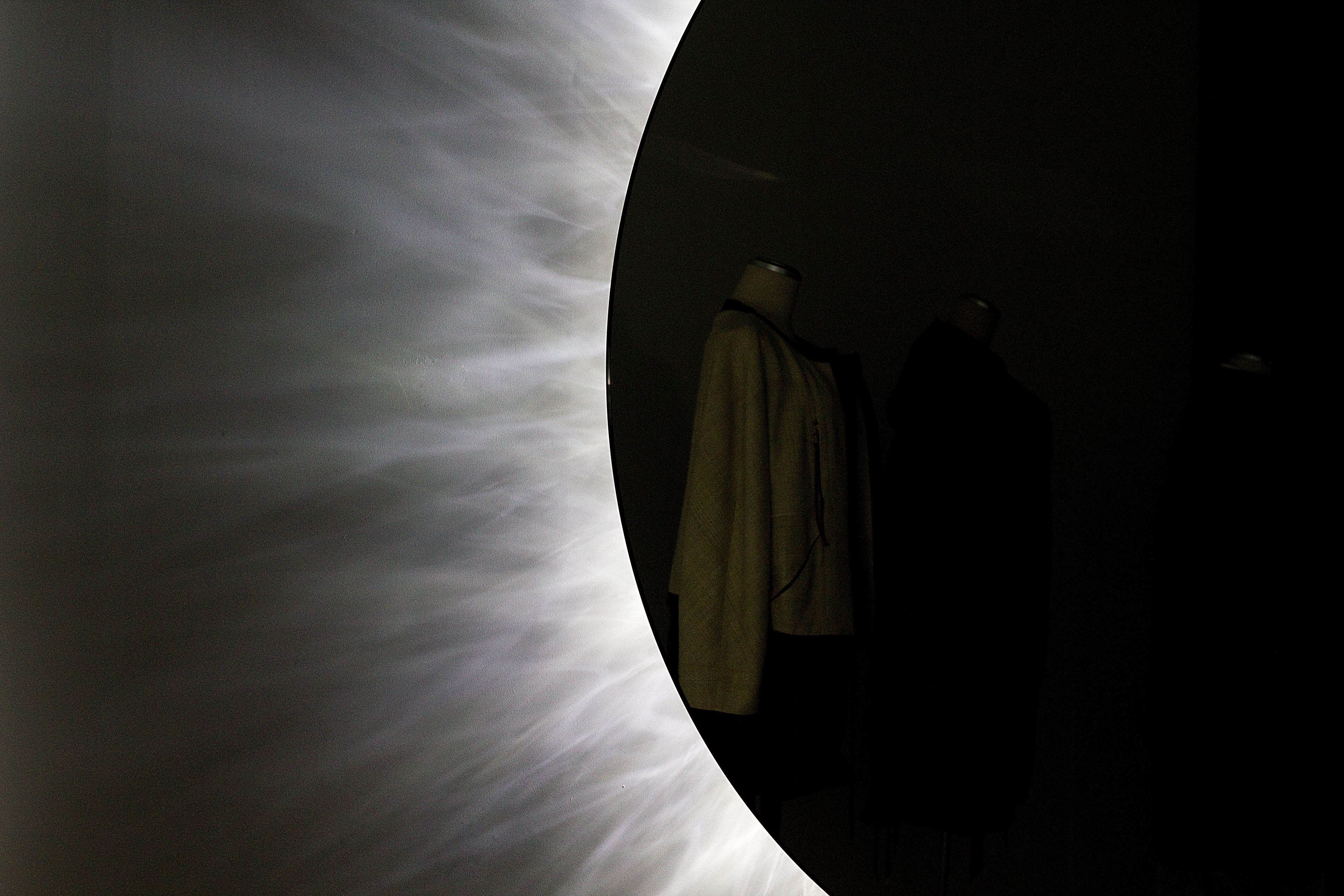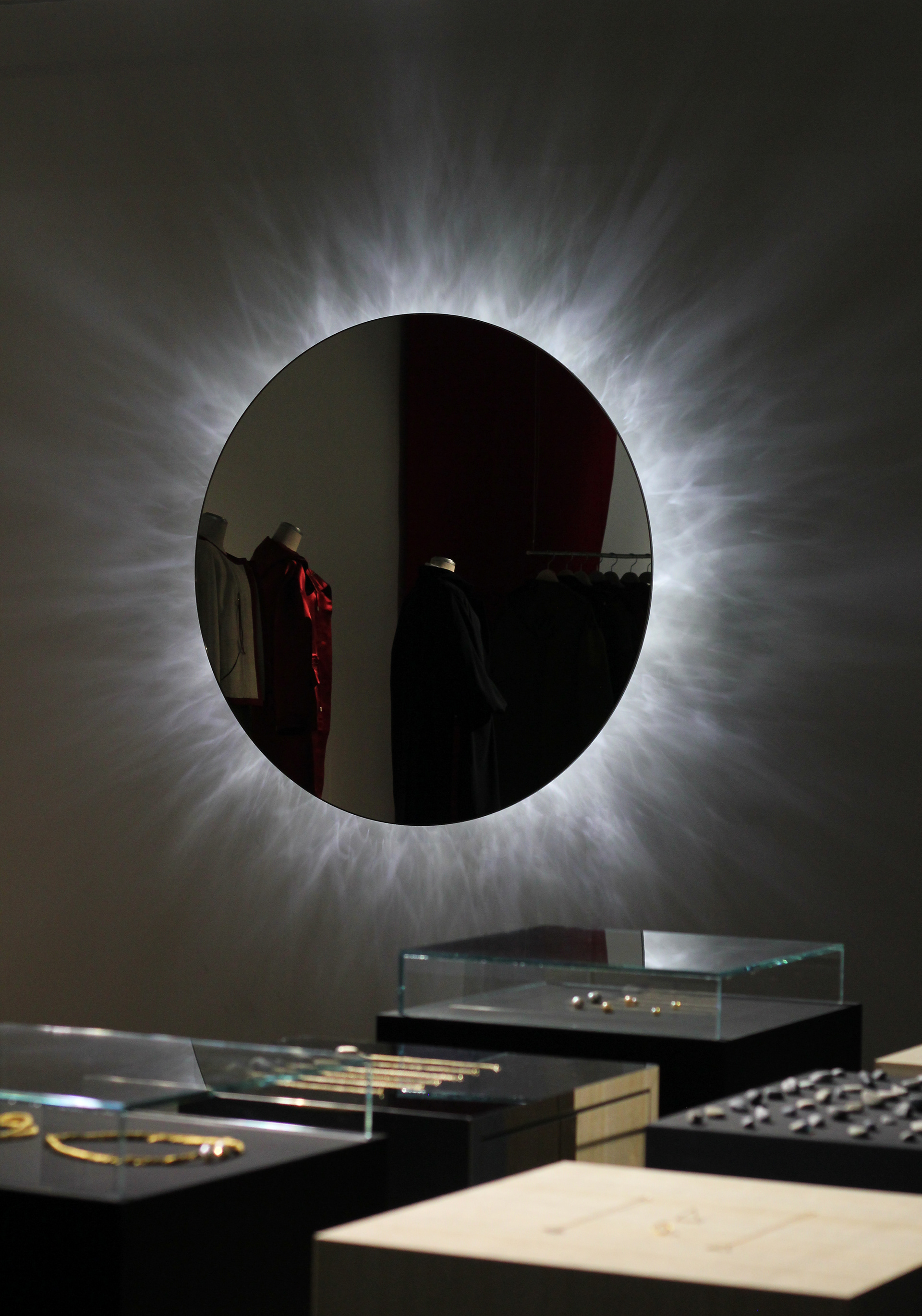 The latest object by NOSIGNER, that appears to be a sun, is the new mirror installation for the Taro Horiuchi's Spring and Summer collection. The concept of the collection was inspired by "Sun and Blood".For realizing the concept, we used electronically controllable LED technology, that allows projection of organic light
—
referring to the Sun's corona.The diffused light is created by a special kind of aluminum foil which allows the reflection of varying projections, so that you will never see the same light pattern on the wall. 22141231 is the title of this work, that was named after the perfect solar eclipse that will appear about 200 years later. 22141231 is a permanent installation at the Taro Horiuchi shop.
22141231は、太陽と血をコンセプトとしたTARO HORIUCHIの春夏コレクションのために製作した、強烈な太陽を感じられる鏡です。22141231とは、約200年後の大晦日に現れる金環日食の日付を表しています。電子制御されたLEDの光を特殊なアルミニウム箔で乱反射させることで、太陽のコロナのように有機的な光の波を直径1.5mの鏡の周囲に投影。時間と共に光が僅かに揺らぎ、二度と同じ状態にならないよう制御されています。現在は常設のインスタレーションとなり、TARO HORIUCHI のショップでアートピースとして、また鏡として親しまれています。
22141231
NOSIGNER (Eisuke Tachikawa)
Client
Mirror of Eclipse for Taro Horiuchi 2011 S/S Collection
NOSIGNER
Social design for evolution.